8 Basic Interview Questions and How to Answer Them
The article tells about the basic questions being asked in all job interview questions and also the tips to answer those questions for a better outcome.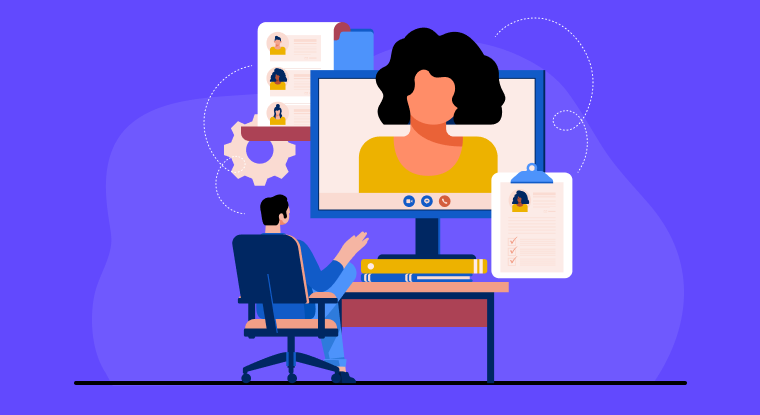 Preparing for Virtual Interviews can feel like a herculean task. The thought that there will be so many questionnaire to be asked by the interviewer, and how you can be ready to answer all. The good news is that most common interview questions are based on a cache of basic questions. They are not the kind of questions you wouldn't be able to answer. Instead, you might just need to get familiar with them and practice well. So, while there are no definite interview questions and answers that would guarantee you to ace every job interview, you can still equip yourself with the following 8 common interview questions and how to answer them. To conduct interviews, the Interview Assessment Tool is the most useful application. This tool assists in selecting the right candidate for the right position.
The Most Common Job Interview Questions and How to Ace Them
1. "Tell Me About Yourself"
"Tell me about yourself is a vague question. However, it can cause you to ramble and even get lost if you are not prepared. Still, this question is a common interview question that you as an interviewee should be prepared to give a clear and concise answer to when asked. To help broaden your horizon on this question, why don't you think about the reply this way; what you are doing currently, what you've done in the past and what you want to do next.
The goal is to keep it relevant to the job you are applying for. For example, if you are applying for a teaching position, you have to state your previous experience in teaching, other things done, and your interests. While trying to answer this question, try not to fall into the trap of regurgitating your resume. Instead, see it as the time to passionately talk about the field you are in. That is, what you are doing now, what you have done, and conclude with a goal for the future.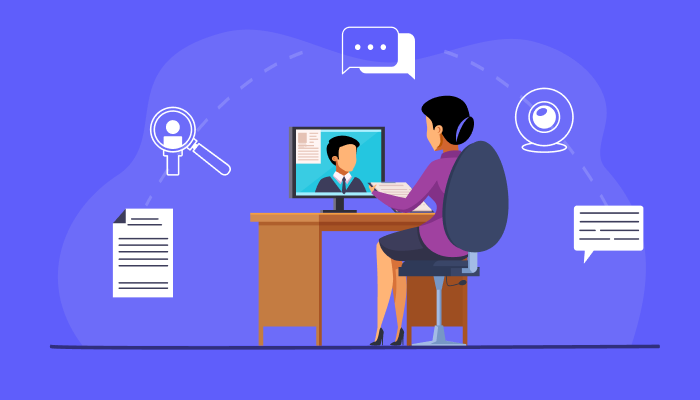 2. "What Are Your Biggest Strengths?"
This is a popular interview question, and the answer expected here is not a list of four or five attributes that you have. As much as it is a general question, the answer you give can be right or wrong. The wrong answer will be a common response saying that you are friendly and coordinated. Responding with that won't hurt or help. So, what you should do with this question is to answer it based on the job description.
The hidden question here is simply how you have used your strengths in your past work experience. Thus, you are expected to provide your answer clearly, describe your strength and give relevant examples related to your past work experience. Whatever response you give here gives your interviewer a clearer picture of the type of employee you are or will be.
3."What Are Your Biggest Weaknesses?"
Now, this question is tricky. In answering this question, you need to be more genuine. The question is not an invitation to start beating up yourself to avoid any trace of self-depreciation in video interviewing. Rather, you can show your capacity for self-examination and your potential for improvement. Remember, you need to be genuine to talk about any struggle you have and show what you have done and are still doing to improve your weakness. So, this is all about showing your growth strategy.
4. "Why Do You Want This Job?"
This question seems like an important question. However, it is a question that allows the interviewer to get to know the motivation behind your application and its effect on your career goal. Your employers are on the lookout for someone who will fit in and enjoy working in the company. Therefore, to answer this question, you have to demonstrate a good knowledge of the company's cultures and operations.
You can also express your admiration for the company's culture and key leaders and tell an anecdote of your background and how it has led you to apply for the role. Cap all of these as critical factors that would further aid your professional development.
5. "Why Should We Hire You?"
The whole job interview process allows interviewers to get to know why they should hire you. Thus, the purpose of this question is to get you to convince the interviewer on why you should be hired or why you are the perfect candidate. If you want to answer this question, you have to prepare a concise summary of your top skills and qualities in line with the required skills and abilities listed in the job description. Prove to the interviewer that you can deliver and be a great addition to the team.
6. "What is Your Biggest Achievement?"
Before answering this question, prepare an outline of your answer. This is important because it will help you feel comfortable providing the answer. Getting started, you will put together two to three past events or stories that are related to the job role. These have to be stories or events that speak about your most impressive accomplishments.
If you can't remember any events or stories, think of the impacts you have made in your previous positions, no matter how simple it seems. It could be that your work was recognized because of something that you did. Whatever it is, make sure you give sincere achievements related to the job description. If it is not related, you are simply telling the interviewer that the accomplishments do not demonstrate the employer's required skills and qualities.
7. "Why Do You Want to Leave Your Current Job?"
Avoid bad-mouthing your current job when you are trying to answer this question. Even if your co-workers and manager deserve to be bad-mouthed, you still have to avoid doing that. Doing that gives your employers a bad impression and can affect the success of your job interview. Because the interviewer is possibly not looking for someone who would bad-mouth their company in their next interview.
Therefore, focus on your career goals and aspirations and your potential for growth in the new job. The current job may not have turned out to help your career goals and aspirations. So, you have to seize the moment to talk about your goals and how your goals align with the job role. In summary, don't make it backward-looking, instead make it forward-looking or make it an optimistic ambition.
8. "How Would Your Colleagues Describe You?"
This question allows the interviewer to know your self-perception and your soft skill. This will help them discern how well you fit in the company's culture. Therefore, when you are trying to respond to this question, give some thoughts on those soft skills that would be a good fit and be valuable to the company.
For example, some of the skills may be that you are dependable, flexible or self-disciplined in online interview. Ensure that you know your skills and give the answer accordingly. If you are not sure of these soft skills, you can prepare yourself by asking your former colleagues how they would describe you before your job interview. Point out the patterns in their feedback and choose those that match the job description.
What Makes the Best Interview Assesment Tool?
#1
Efficient Vacancy Management
#2
Smart Candidate Management
#4
Unbelievable Low Pricing
#5
Quick Profile Assessments
#6
Easy Candidate Evaluation
#7
Real-time Data Updates
#8
Unlimited Question Library
#9
Pre-recorded video interviews
#10
24/5 Support and 99.5% Uptime Guarantee