Tips to Make a Good Impression in an Online interview
Online interviews for jobs have become more popular and many companies are using this technology to hire candidates. Here are some tips to succeed.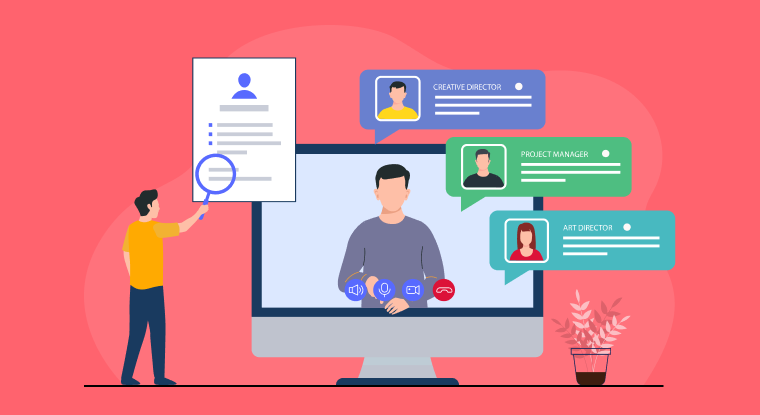 In our modern-day world, it is not uncommon to find people working remotely from the comfort of their homes. The ever-increasing digital space brings many business opportunities, from virtual assistants to content creators and many others.
The internet has been of great assistance to business owners and employees, as both can flawlessly run the company from their homes' comfort while still making good money. Most jobs require an interview before they are given out, so the employer can access firsthand people who claim to be fit for the job.
0nline Interview Tips to Succeed
The old methods of taking your portfolio, dressing up in a suit, and looking all smart and ready to answer questions, have been improved by doing all those right from your remote location through what we call online interviewing.
An online interview is a research method conducted online using computer-mediated communication through visual, audio, or text. Online interviews call for different ethical considerations and rapport, sometimes more than the traditional face-to-face interviews. Don't get confused, face-to-face interviews still happen, but certain jobs do not necessarily require your physical presence for an assessment or the job execution itself. All thanks to the internet.
Applying for a job online can bring relief because you don't have to be present and go through the anxiety of your interviewer looking at you straight in the eye. Still, it can all go wrong when you get too comfortable and forget to observe certain ethics while conducting the interview.
Online interviews come in different forms, including audio, video, and text. They are divided into two:
Synchronous interviews: These happen in real-time via Skype or chat. And it is faster.

Asynchronous interviews: On the other hand, they do not happen in real-time. It can be via pre-recorded videos, emails, or text(chat).
Our Guide to Making a Good Impression during Online Interviews
Now that you have an overview of online interviews and how it works, the next thing on your mind is how to make a good impression. What you should be careful about, what you wear, where to use for the interview, and all the ethical stuff.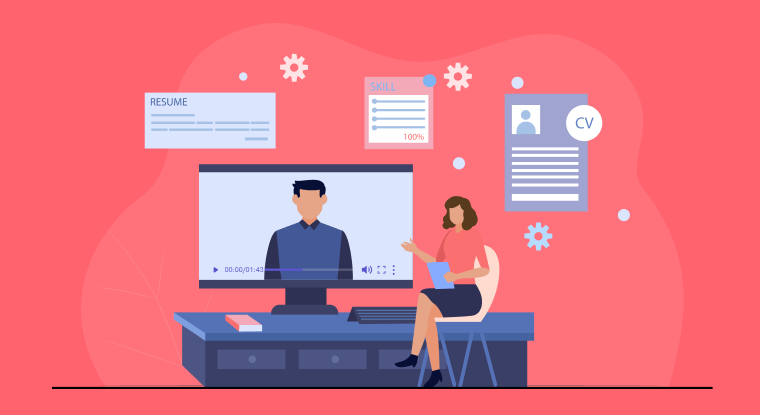 Don't worry; we've prepared a guide that can help you handle an online interview confidently and smoothly. Just be sure to take note of the points stated below:
1. Be prepared
Getting prepared covers several things—your gadget, outfit, and background. Ensure to test your device before the interview. For example, test the microphone, speaker, and video camera to ensure that you won't have problems with the sound and video when the time comes. If you're going to be texting, make sure your keyboards are working well, or you can make use of the Text-to-Speech function.
Anticipate a few questions (you can do your little research on that) and practice with someone so you can be familiar with your delivery. And also, get a good and stable internet or Wi-Fi connection, so you don't get disconnected during the interview.
2. Be on time
Achieving this should not be a problem, but take steps if you know you might run the risk of attending late. For example, make use of your alarm for notification at least 20 or 30 mins beforehand so that you can round up other activities and get ready. At least, you can log on a minute or two early so that you can adjust and relax before the interview starts.
Check your device connections and make sure it's all intact. Then, just do your best to be on time; running late may send your interviewer the wrong signal. And you don't want to risk that.
3. Dress well
You should do your best to look just as good as you would in a face-to-face interview. Though your whole outfit would not be displayed, the visible part should show responsibility.
A button-up shirt or a blouse won't be bad at all. Keep your hair and face well-groomed. Be simple and modest as possible, and don't be too flashy with your make-up as a female.
4. Take care with your background
Make sure your setting is well lit and not noisy. Also, avoid too much traffic, i.e., too much movement from people. Avoid clutter in the background, don't forget you're trying to give a good impression of yourself.
5. Make eye contact
Look at your camera when talking and avoid looking at your face on the screen. Looking directly at the camera reflects direct eye contact with the interviewer on the other end. Keeping eye contact empowers communication. Be descriptive with your hands if possible and enthusiastic when you speak.
6. Be focused and engaged
Turn off all notifications so that your call is not disrupted. Ask questions if you don't understand a particular question to show your involvement and engagement.
Don't be shy. Intelligent people ask questions when they are confused; it's better than giving a completely unrelated reply. Don't be afraid to provide related examples outside the scope of discussion, just as long as it is relatable.
Conclusion
With these guides, you're going to have an exceptional interview assessment. Another thing you should do after the interview is to send a thank you message to the interviewer for their time. Also, follow up with the company and find out if any other information is probably required from you and give them if necessary. Finally, make sure you're reachable in case the company tries to contact you after the interview. Good luck!
What Makes the Best Interview Assesment Tool?
#1
Efficient Vacancy Management
#2
Smart Candidate Management
#4
Unbelievable Low Pricing
#5
Quick Profile Assessments
#6
Easy Candidate Evaluation
#7
Real-time Data Updates
#8
Unlimited Question Library
#9
Pre-recorded video interviews
#10
24/5 Support and 99.5% Uptime Guarantee