5 Key Things to Remember in a Virtual Interview
With the technological advances, we have today, employers are now able to conduct what are called virtual interviews. This is where the employer and the job seeker meet online, usually via Skype, to conduct the interview.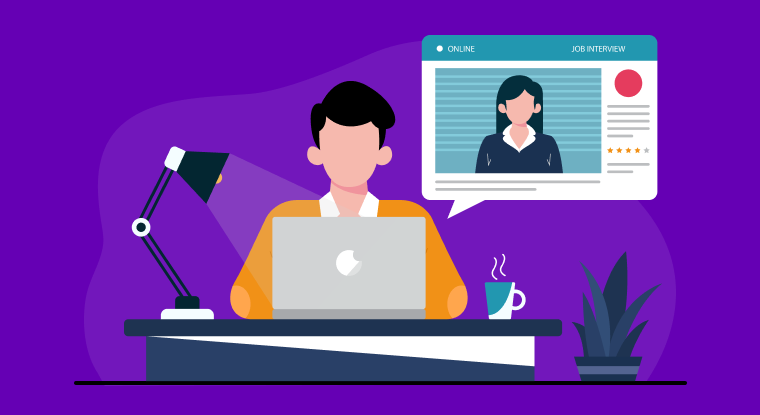 It is typical of the current time to see people doing remote work and services from the luxury of their homes. This is because the digital space is constantly increasing in size, and as a result, it brings various job opportunities from content creators to virtual assistants and many more.
The services the internet offers have greatly helped business owners and employees seamlessly operate the company from the comfort of their homes and still make cool cash by doing so. The majority of companies today require an interview before they can offer jobs to meticulously assess the candidates and pick the most qualified of them.
The traditional interview method involves dressing up in a suit, taking your portfolio, and having a smart countenance ready to answer all questions directed at you. But in recent times, you can do all these from a remote venue via an innovation known as a virtual interview.
Many companies have begun to use the technology of virtual interviews to hire suitable candidates for specific remote jobs in their companies/businesses. Virtual Interview has become a popular trend among employers of today. In fact, according to a survey made by the Society for Human Resource Management, almost half the population of the employers they interviewed said they employ the services of virtual interviews.
What is a Virtual Interview?
A virtual interview is also known as a video or digital interview. It is an examination conducted virtually, using computer audio, visual, or text feature to communicate.
Interviewers use video interview software as a professional way of assessing potential candidates. Instead of meeting physically, hirers and candidates will virtually link up using video-based software.
Before having a virtual interview, certain tools are required; they include a computer with an in-built or external camera and microphone, a strong internet connection, and headsets or earpieces.
Virtual interviews allow candidates to participate in an interview they might have missed previously for not reaching the interview venue on time. It also allows employers to discover better-talented candidates by using a more effective recruitment process.
Business owners hold online interview over a wide range of software platforms. Employers can decide to use Zoom, Microsoft Teams, GoToMeeting, and Google Meet for their virtual interviews. The rapid increase in virtual interviews does not mean that the era of physical interviews has ended; many companies still use face-to-face interviews. But you do not necessarily have to be available physically for certain job assessments and execution, courtesy of the internet.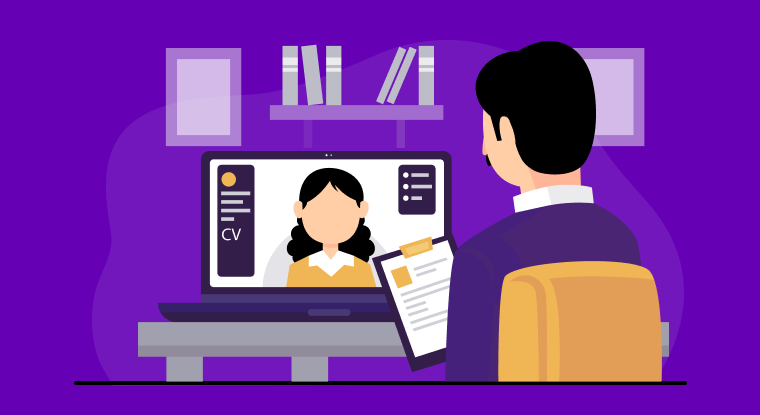 5 Key Things to Remember
Hiring the best candidate for your business has a firsthand impact on maintaining your competitive advantage in the market. Therefore you must not give less than the required effort whenever you do an interview.
Listed below are five key tips or things to remember and do, before, during, and after the interview:
Test Your Candidates' Technology Intelligence
Technical intelligence is one of the major traits employers should look for in their potential job candidates. Therefore you must measure the candidates' abilities during the video interviewing. Look out for how well your candidates organize their required technology set, and how well the equipment is working.
A candidate whose equipment experiences glitches during an interview, installed the wrong video software, and can't meet up with the required time because of this, or lacks a strong internet connection, might not have a buoyant technical intelligence or is not fully prepared for the interview. It is best not to hire such candidates because they may experience such in the future, and thus hinder your business activities.
Do Your Homework on the Candidates
Regardless of whether your candidate was a referral from a trusted person or not, you must know your candidate before you schedule an interview with them. Even after the interview has been scheduled, take extra time to do more homework on them. There are many contemporary ways to do this.
The candidate's resume is a piece that contains important information about the candidate, like their past experiences and their interests, so thoroughly go through their information, and confirm that it is right. There are also many social media platforms where you can get more information about them for example, Facebook, YouTube, Twitter, etc. If your company is a strategic brand, then your candidate must have a LinkedIn account and a sumptuous profile.
Be Intentional about your interview's goal
As a business owner, you must have a concrete job description, and clearly understand what you are looking for in a qualified interviewee. Make certain that your applicant understands what you are looking for, so the line of interview questionnaire can be properly pitched toward the role's expectations.
Make Preparations Before the Interview
Employers need to have a natural conversation with their employees, and this depends on how well you are prepared before the interview. Interviewers are to ask questions based on the job vacancy role, and you might give a list of potential questions you will ask during the interview, but that doesn't mean you should limit your questions to the ones on the list.
As an employer, if you are looking for popular interview questions and answers online to ask your applicants, you can visit ninjainterview.com to see examples of questions and answers to ask your candidates.
Do Quick Follow-ups After Interviews
Business owners owe it to their candidates to follow up quickly after an interview. If you cannot move your interviewing process at a fast pace, then you shouldn't have started the process in the first place, and left your applicants hanging for a long time.
Even if you don't have an answer for your applicants, be professional, and tell them about it, rather than making them wait in vain. Slow follow-ups are poor business practices, and they might leave a terrible impression on your employment brand.
Conclusion
A virtual interview is the latest trend among many business owners because of easy internet access. Job owners seeking to employ talents using virtual interviews must prepare properly for the interviews.
What Makes the Best Interview Assesment Tool?
#1
Hire faster by 50% with one-way video interviews
#2
Choose built-in coding assessments in Python, Java, .NET and 60+ languages
#3
Boost the screening and hiring process with autograding
#4
Evaluate candidates collectively from unlimited responses for multiple profiles
#5
Connect with built-in ATS like RecruitHire to speed up the shortlisting of candidates
#6
Share the link for assessments directly through emails
#7
Use 70+ pre-built screening questions for Quantitative, Verbal, Psychometric, and other types of assessments
#8
Integrate with ATS tool like built-in RecruitHire
#9
Unbelievable pricing - the lowest you will ever find
#10
Everything your business needs - 50 apps, 24/5 support and 99.95% uptime
Join the SaaS Revolution
All-in-One Suite of 50 apps

Unbelievable pricing - ₹999/user

24/5 Chat, Phone and Email Support