Automate Screening With Virtual Video Interviewing
Virtual interviewing software enables organizations and job seekers to interview remotely. This software gives both sides more flexibility and convenience. It can save organizations time and money and help job seekers improve their interviewing abilities.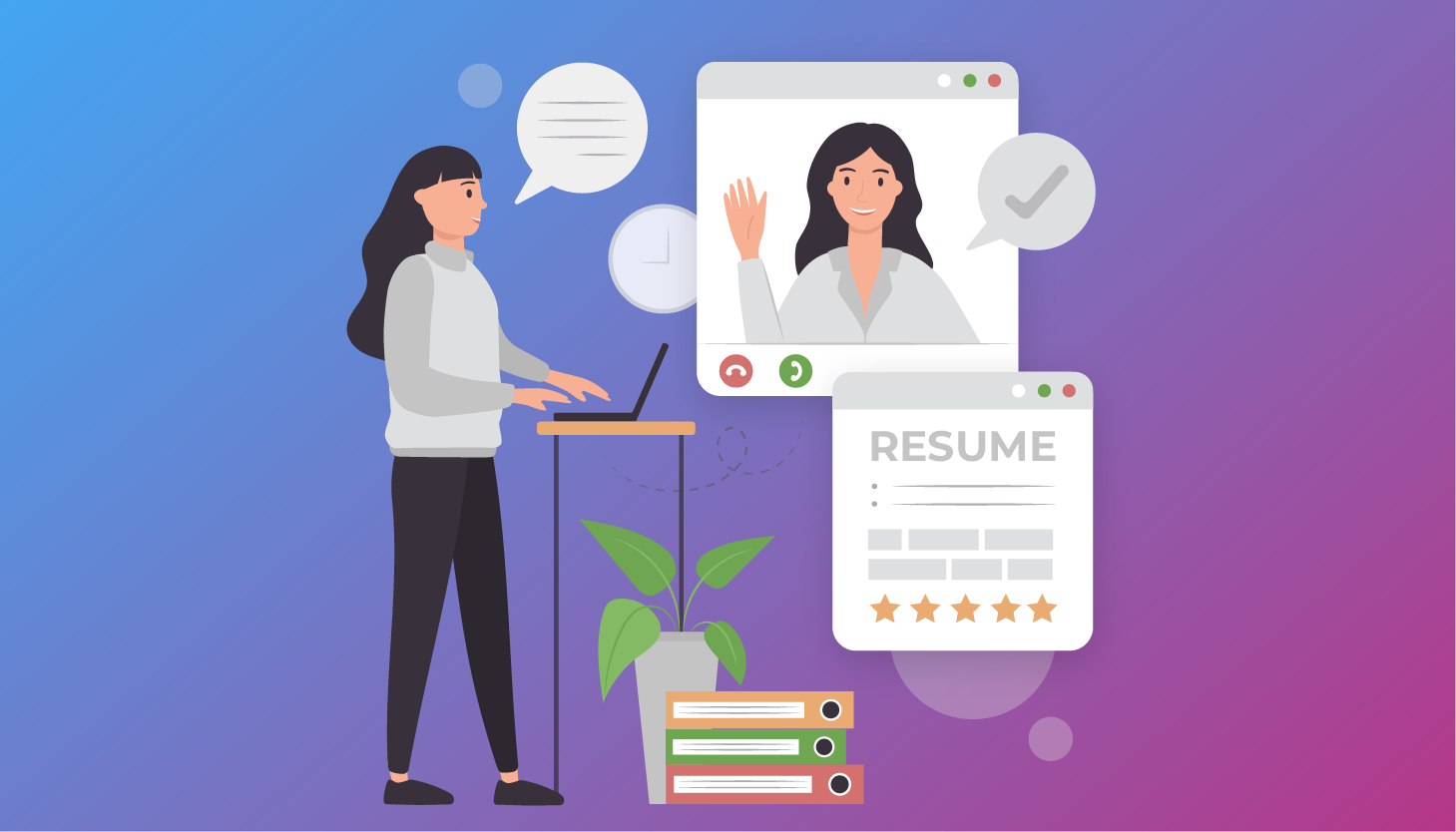 Video interviews are here to stay, with thousands of employers worldwide preferring virtual interview to physical ones. They are known to increase the speed of the interview process and improve the ease of the hiring process. This article explains how interview software can help you save time on interviews. We also give crucial tips for using video interviewing software effectively.
The Time-saving Benefits of Video Interviewing Software
Here Are Some Instances of How Video Interviewing Software Can Save You Time: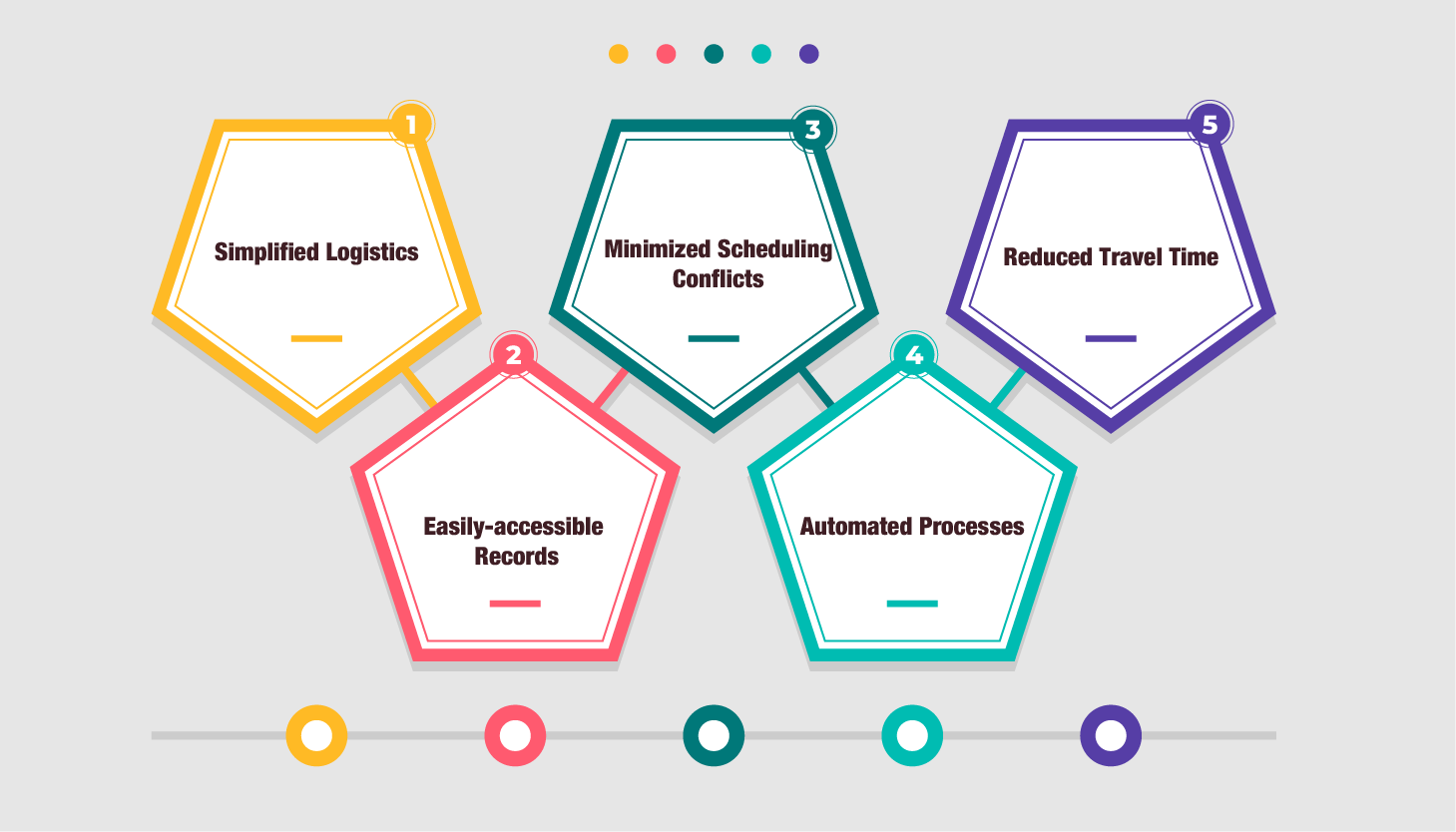 Simplified logistics
Physical interviews require more planning and logistics. For example, if you intend to interview a large volume of candidates, you'd need to arrange for each candidate properly. Arrangements may include transportation, lodging, and other costs. Online interviews eliminate this stress, allowing your team to focus on finding the best candidates. You'd still have to arrange your tech and set-up, but this process can be done once for hundreds of applicants.
Reduced Travel Time
Video interviewing software saves time for both parties. Traveling to interview venues can be time-consuming for candidates. It also comes with a greater risk of missing appointments when compared with online interviews. Online interviews remove these difficulties and allow candidates to save valuable time.
Minimized Scheduling Conflicts
One factor that prolongs physical interviews is scheduling issues. Physical venues have the common problem of limited space, so interviewers may need to schedule the interview over several days. This ends up increasing the amount of time taken for the interview. With online interviews, especially the one-way format, you can record questions once and spend the rest of the time reviewing answers. Creating a suitable schedule also arises with top talent, often prolonging recruitment. Online interviews offer the flexibility of employing more unconventional interview schedules.
Automated Processes
Online interviews eliminate paper documents in favor of digitally-optimized processes. Many online interview platforms have grading and scoring systems for ranking candidates. This way, recruiters can quickly determine the best talent from a pool of candidates. Everyone is automatically updated on decisions, and the process can occur more quickly.
Easily accessible Records
Online interview software records details of top performers that recruiters can return to when they need new talent. Videos, assessments, responses, and other details are stored in a cloud-based system, where they can be retrieved long after.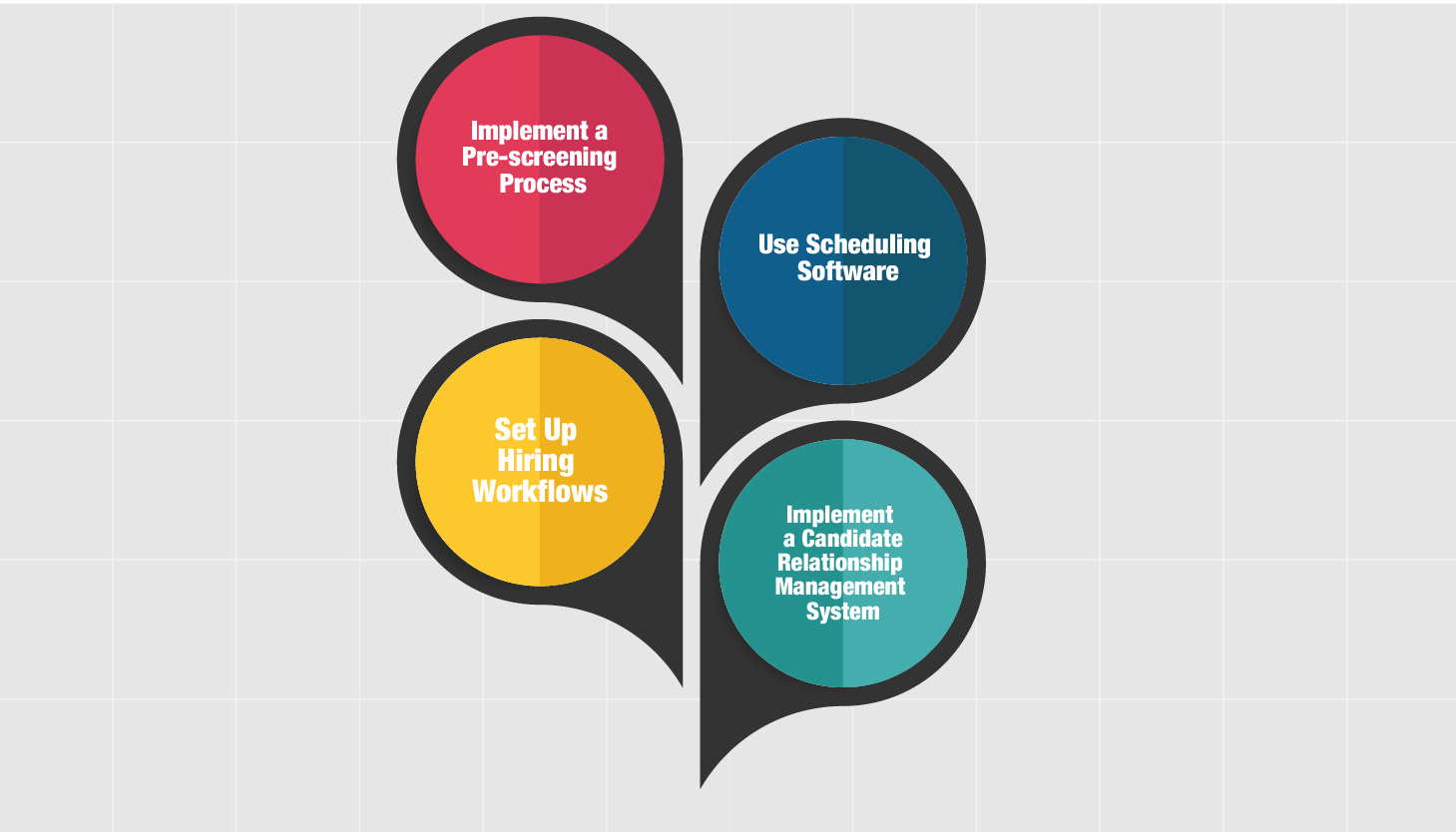 How to Automate the Screening Process With Video Interviewing Software
If you have to interview many candidates, automation is the way to go. Here's how you can do this:
Implement a Pre-screening Process
You can save time during the initial interview process by pre-screening candidates. Select and send a series of questions to candidates, and set time aside to review responses. This helps you to compare and contrast candidates easily.
Use Scheduling Software
Rather than getting bogged with scheduling each candidate's interview, you can simplify the process by using dedicated scheduling software. This software allows candidates to choose their preferred screening time from available slots.
Set up Hiring Workflows
A great way to simplify and automate the process is by having a well-designed hiring workflow. This keeps everyone on track, helping your team members stay productive. Also, good workflows simplify decision-making by giving recruiters a set of yardsticks to determine competence
Implement a Candidate Relationship Management System
Candidate Relationship Management systems integrate with other tools to help you access all your candidates' information in one place. This helps to streamline the whole process and gives recruiters a holistic overview of recruitment at all times.
Benefits of Using Video Interviewing Software
Video interview software comes with tons of benefits, making them the choice format for up to 63% of employers. Here are a few of the reasons why they're an excellent pick:
More cost-effective

Reduce time spent on hiring staff

Minimize bias and promotes fair assessments

Help HR hire top talent easily

Help recruiters access a wider talent pool

Streamline the interview process

Improve tracking of candidate performance

Make candidates more comfortable
Tips for Using Video Interviewing Software Effectively
Here Are a Few Recommendations to Help You Get the Most Out of Your Video Interviewing Software:
Familiarize Your Team With the Software To avoid hitches during the interview, ensure everyone has a handle on the software of choice. A good idea is to have a pre-interview session, where everyone gets a hands-on learning experience.
Automate Pre-interview Reminders It's often easier to forget about appointments when people are not traveling to a physical location. Reduce the likelihood of this happening by sending pre-interview reminders at intervals.
Test Your Technology To have a smooth interview process, your technology has to work seamlessly. Ensure all equipment such as microphones, cameras, and Wi-Fi are working perfectly by testing them ahead of the interview.
Have a Structured Interview Process Although video interviewing is designed to help you create a great interview, it won't mask a poorly-conducted one. Therefore, to maximize the experience, have a structured plan from start to finish.
Conclusion
Revolutionize your screening process with virtual video interviewing! By implementing this cutting-edge technology, you can take your hiring process to the next level. Virtual video interviewing offers a range of benefits, from time-saving convenience to more accurate evaluations of candidates. This innovative approach allows you to reach a wider pool of candidates while providing a more engaging and personalized experience for both you and the candidate. Give your hiring process a fresh start by incorporating virtual video interviewing today!
What Makes the Best Interview Assesment Tool?
#1
Hire faster by 50% with one-way video interviews
#2
Choose built-in coding assessments in Python, Java, .NET and 60+ languages
#3
Boost the screening and hiring process with autograding
#4
Evaluate candidates collectively from unlimited responses for multiple profiles
#5
Connect with built-in ATS like RecruitHire to speed up the shortlisting of candidates
#6
Share the link for assessments directly through emails
#7
Use 70+ pre-built screening questions for Quantitative, Verbal, Psychometric, and other types of assessments
#8
Integrate with ATS tool like built-in RecruitHire
#9
Unbelievable pricing - the lowest you will ever find
#10
Everything your business needs - 50 apps, 24/5 support and 99.95% uptime
Join the SaaS Revolution
All-in-One Suite of 50 apps

Unbelievable pricing - ₹999/user

24/5 Chat, Phone and Email Support