7 Best Recruitment Software for Your Business in 2023
Recruitment is not an easy process, so to manage this complicated process, many companies use recruitment software. This software streamlines the application process and helps in everything from finding the best candidates to sorting out the best resumes and sending out offer letters.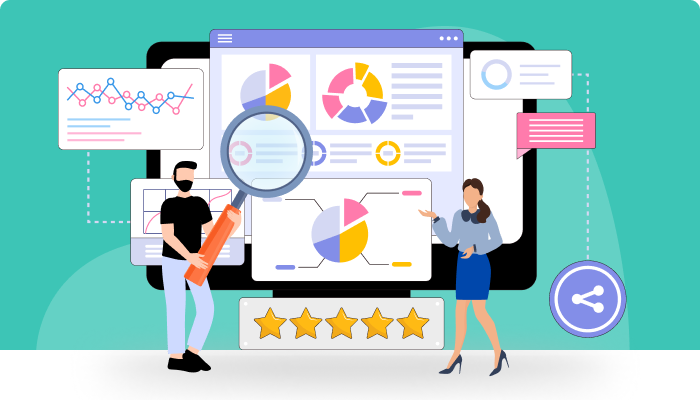 This software is interchangeably called an applicant tracking system (ATS) but they are not the same. This article would discuss the 7 best such software, that would be the best for your business. Before moves on to the list let's understand what recruitment software is.
Definition of Recruitment Software
The top-notch software that makes finding, evaluating, and selecting the best candidates that fit the position a much simpler task is known as recruitment software. This software is instrumental in helping organizations in managing the whole hiring process. Recruitment software can improve the hiring quality, reduce human involvement and give a common platform for all the people who have a role in the decision-making of hiring. Now that we have gone through what recruitment software is, let's move on to the list of our best list of software.
7 Best Recruitment Software for Your Business
With the best recruitment software in place, businesses can streamline and improve their hiring processes. Here are the 7 best recruitment software:
NinjaInterview
500 Apps provide you with a one-stop solution for you to help in conducting interviews and more. Its features like auto-grading improve the screening speed. It also supports one-way video interviewing, Its assessment tools provide you with over 70 pre-built questions for assessing the candidate in every way possible. It can also support the assessment of over 60 coding languages. This is a product by 500 Apps which means you can use this product with the rest of their apps at just $14.99 per month.
Key points:
Reduces hiring time by approximately 50 percent
Effective and intuitive interface
Get started with the leading Recruitment Software Tool today! Sign Up 14 Day Trial
BreezyHR
This software for recruitment can send your ads for the job positions that need to be filled to over 50 Hiring platform. It is a flexible and scalable software. It automates repetitive tasks like emailing, interview scheduling, feedback collecting, etc. It has a free plan and paid plans start from $171 per month.
Key points:
Real-time recruitment analysis
HRIS integrations
Jazz HR
Even though it was made specifically keeping the small companies in mind, JazzHR offers their users a ton of features like the creation of custom workflows for recruiting, Automatic rejection emails, and requests for scheduling interviews. It provides integrations with most of the popular background check firms. It has a free plan and the paid plans start from $39 per month.
Key points:
Pocket-friendly plans, with a multitude of advanced features
User-friendly dashboard
Zoho Recruit
It is a very popular recruitment software and is used by more than 60 million users spread across the globe. It provides you with a variety of customizations, they provide tools like resume parser, candidate sourcing, advertising of jobs, boosting sources et cetera. It provides integrations to assessment tools and many other third-party apps. They offer a free version with limited features and options and have a variety of paid plans that vary in price according to the needs of your organization.
Key points:
Feature-rich tool
24/5 support
Excellent vendor reputation
Recruiterflow
This recruitment software provides the complete solution needed for recruitment purposes. They provide you with an applicant tracking system, recruitment analytics, reports, and automation of your recruitment process. It saves you time on manual data entry. It does not offer a free plan and its plans start from $89 per month.
Key points:
More than 100 articles for resolving any issues
24-hour customer support for a 5-day week
Freshteam
This recruitment tool is perfect for taking the load off of your recruitment team. It automates the basic, repetitive tasks such as follow-ups, giving scores, and qualifying the candidates. Freshteam speeds up the recruitment process by making the screening 40% faster. It enhances communications and helps build a huge candidate database. It has a lot of integration and it helps you measure the effectiveness of your recruitment process. It has a free plan and paid plans start from $64 per month.
Key points:
Effective in reducing workload
10-minute set up
HiringThing
This is a cloud-based recruiting platform and applicant tracking system. It provides a user-friendly interface and you can add unlimited users to all the plans. It provides a real-time calendar so your business doesn't lack behind in scheduling interviews. It provides you with a 14-day trial and the paid plans begin from $62 per month.
Key points:
We'll now look at some tips to use this software.
Tips to Use Recruitment Software
There is a huge difference between employing software for your recruitment purposes and using it such that it benefits your organization and recruitment process. So, we are sharing a few tips with you that can be the difference between effective use of the software and constrained and ineffective use of it.
Human Involvement Is Still a Factor
Even if all this software provides automation for all the recurring tasks and sheds off the workload of the recruiters, The team which operates it is still human. An organization should make sure all of its employees are trained to use the software and can make the most efficient use of it. The experience and familiarity your team can get through proper training could put your recruitment team a mile ahead in the hunt for the best candidate.
Choose software that aligns with your company's needs
To make the most of the software you should choose the best one for your needs in the first place, any of the tips to use recruitment this software are in vain if you haven't chosen the right software in the first place. The right should streamline your recruitment processes, make it faster, and more efficient, bring to you the best candidate pool, and provide training and support. Also, you should check the integrations and features of the software.
See from the candidate's perspective
While setting up your hiring processes, you may only take your perspective into consideration, but to make the best use of it you may have to put yourself in the candidate's shoes and view it from his perspective. This approach may give you a new way to design your hiring process and make it more comfortable for the candidates and would-be employees. Improving the candidate process would improve your brand name and attract more candidates to your organization.
Keeping these tips in mind while using recruitment software would prove to be an instrumental factor in your experience with the tool.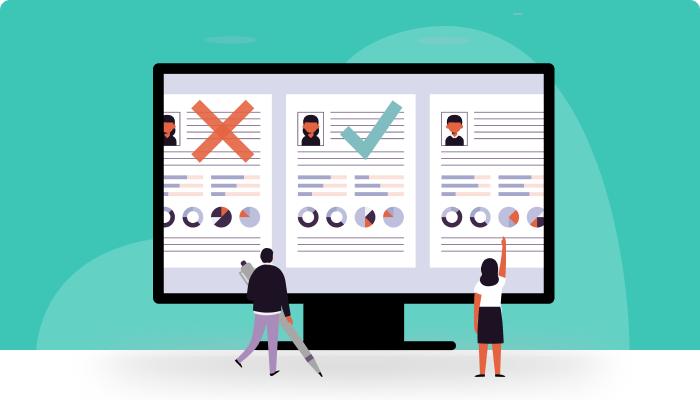 Final Thoughts
Recruitment is a tough process to handle and to help organizations in managing it better recruitment software is used. This Recruitment software helps you post on multiple job searching portals helps you screen resumes, and test and track applicants. They are used by every large and small organization and support the recruitment staff and shed off their workload. These tools are very helpful in every process and step of hiring; they streamline everything from finding the best candidates to sorting out the best resumes and sending out the offer letters. This blog gave you 7 such software that would prove to be a wonderful addition to your business and to make the best use of these tools we provided you with some tips on how to use them such that you make the most out of them.
What Makes the Best Interview Assesment Tool?
#1
Hire faster by 50% with one-way video interviews
#2
Choose built-in coding assessments in Python, Java, .NET and 60+ languages
#3
Boost the screening and hiring process with autograding
#4
Evaluate candidates collectively from unlimited responses for multiple profiles
#5
Connect with built-in ATS like RecruitHire to speed up the shortlisting of candidates
#6
Share the link for assessments directly through emails
#7
Use 70+ pre-built screening questions for Quantitative, Verbal, Psychometric, and other types of assessments
#8
Integrate with ATS tool like built-in RecruitHire
#9
Unbelievable pricing - the lowest you will ever find
#10
Everything your business needs - 50 apps, 24/5 support and 99.95% uptime
Join the SaaS Revolution
All-in-One Suite of 50 apps

Unbelievable pricing - ₹999/user

24/5 Chat, Phone and Email Support