Best Hiring Platform to Recruit Top Talent in 2023
In this era, when recruiters and hiring managers are constantly hunting for the best candidate. The hiring platforms are extremely necessary tools for the hiring of the best candidate. These platforms for hiring are efficient, increase the quality of hire, save money, speed up the recruitment process, uplift the candidate experience, and more.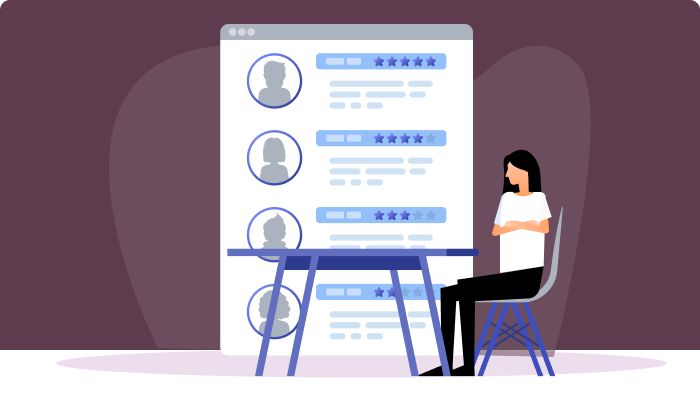 Moreover at this time, when freelancing and working from home are becoming increasingly popular, a candidate has even more options. The problem posed by distance is not applicable anymore. This makes the job of recruiters and hiring managers even more challenging. So for your organization to be on top of its game and hire the top talents we are reviewing platforms that would help you in your hiring.
What is a Hiring Platform?
A hiring platform is software that helps organizations in managing the whole hiring process. They give a common platform for all those people who have a role in the decision-making of hiring. The best software for hiring makes finding, evaluating, and selecting the best candidates that fit the position a much simpler task. This software helps you post on multiple job searching portals, helps you screen resumes, and test and track applicants. This software can improve the hiring quality of your organization, and reduce human involvement.
Best Hiring Platforms
With the best Hiring Platforms in the market, businesses can streamline and improve their hiring processes. Here are the best Hiring Platforms:
NinjaInterview
500 Apps provide you with a one-stop solution for you to help in conducting interviews and more. This interview tool has features like auto-grading which improves the screening speed. It also supports one-way video interviewing, Its assessment tools provide you with over 70 pre-built questions for assessing the candidate in every way possible. It can also support the assessment of over 60 coding languages. This is a product by 500 Apps which means you can use this product with the rest of their apps at just $14.99 per month.
Key points:
Reduces hiring time by approximately 50 percent
Effective and intuitive interface
Get started with the leading Hiring Platform today! Sign Up 14 Day Trial
BreezyHR
This software for recruitment can send your ads for the job positions that need to be filled to over 50 Job posting websites. It is a flexible and scalable software. It automates repetitive tasks like emailing, interview scheduling, feedback collecting, etc. It has a free plan and paid plans start from $171 per month.
Key points:
Real-time recruitment analysis
HRIS integrations
HiringThing
This is a cloud-based Hiring app and applicant tracking system. It provides a user-friendly interface and you can add unlimited users to all the plans. It provides a real-time calendar so your business doesn't lack behind in scheduling interviews. It provides you with a 14-day trial and the paid plans begin from $62 per month.
Key points:
Integrations with employee assessment test tools
Support to the customers provided by chat, phone and email
Workable
Workable is a hiring platform that lets you post about your job openings to over two hundred job posting websites, that too with just one click. It assists in video interviews and provides recording software. It can also let your organization take chat-style interviews in an interactive way. After the selection of the best candidate for your organization, it helps you with the onboarding process too. It uses artificial intelligence to provide a list of the most plausible candidates when you post an ad for a job. It provides you with over 700 job description templates that are already SEO optimized.
Key points:
Built specifically keeping the hiring process in mind.
Multitude of search options
SmartRecruiters
It is an all-in-one recruitment tool that helps an organization in everything from finding the best candidates to sorting out the best resumes and sending out the offer letters. This software makes full use of the current age technology and provides seamless integrations and use of artificial intelligence.
Key points:
It is a cloud-based software
It also provides a mobile app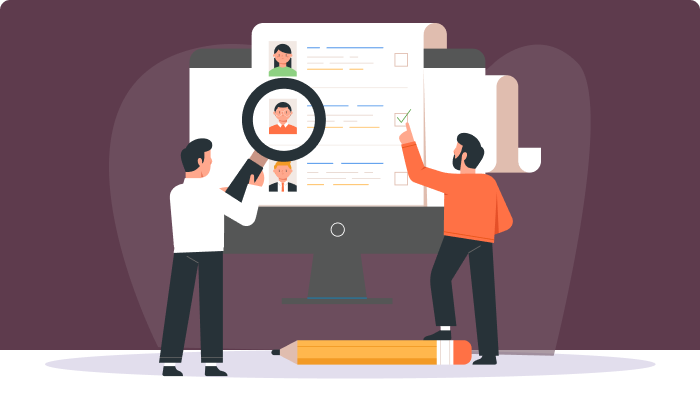 Interview Mocha
This Interview tool helps you in the screening of the best candidate out of the whole of your candidate pool. It has the upside of over 1000 different templates for interviews. It can test candidates by conducting their coding interview. It can also test their skills in business, finance, etc. It also tests the candidates for emotional quotient and intelligence.
Key points:
Suitable for small and mid-sized businesses
Customized questions can be added
Recruiterflow
This recruitment tool provides the complete solution needed for recruitment purposes. They provide you with an applicant tracking system, recruitment analytics, reports, and automation of your recruitment process. It saves you time on manual data entry. It does not offer a free plan and its plans start from $89 per month.
Key points:
More than 100 articles for resolving any issues
24-hour customer support 5 days per week
Why is Everyone Using a Hiring Platform?
The reason everyone is using hiring platforms is that they are very helpful in every process and step of hiring; they make every process efficient and effective. Everything from finding the best candidates to sorting out the best resumes and sending out the offer letters becomes much more streamlined than earlier. The perks of using these apps are nigh uncountable and they have now become an inseparable part of the hiring department.
These tools have been instrumental in weeding out unnecessary steps in the hiring process of the hiring process. They automate the repeating processes and thus reducing the need for human intervention.
By reducing the number of steps in the process and automation, the speed consequently gets increased. It is also beneficial when the organization grows and there is a need for hiring a large number of candidates.
They help in making the process transparent for both the candidate and the organization. The candidate can track the progress of his application throughout the process and knows the current status in real-time.
They can gain the data from a different source and provide you with in-depth insights.
Recruiters get more time to analyze each candidate and focus on the processes that need a human rather than just doing rote tasks.
When so many departments are involved in a process, errors and mistakes in scheduling an interview on the wrong date, and loss of documents and information do happen, these hiring platforms make sure these things are not to happen.
They reduce the necessity of multiple copies of the same document by keeping it in a single place and letting all departments access it from there.
They also save a company a lot of resources in the long run and thus prove to be cost-effective.
They make sure that the quality of hire is always upheld.
Final Thoughts
In this blog, we told you about hiring platforms in brief, we then reviewed and discussed 7 such hiring platforms. These apps help an organization design its hiring process in such a manner that it becomes more convenient for the candidates and the organization itself. These tools are now being used by almost every Hiring department and they are becoming increasingly common in small organizations and start-ups too.
What Makes the Best Interview Assesment Tool?
#1
Hire faster by 50% with one-way video interviews
#2
Choose built-in coding assessments in Python, Java, .NET and 60+ languages
#3
Boost the screening and hiring process with autograding
#4
Evaluate candidates collectively from unlimited responses for multiple profiles
#5
Connect with built-in ATS like RecruitHire to speed up the shortlisting of candidates
#6
Share the link for assessments directly through emails
#7
Use 70+ pre-built screening questions for Quantitative, Verbal, Psychometric, and other types of assessments
#8
Integrate with ATS tool like built-in RecruitHire
#9
Unbelievable pricing - the lowest you will ever find
#10
Everything your business needs - 50 apps, 24/5 support and 99.95% uptime
Join the SaaS Revolution
All-in-One Suite of 50 apps

Unbelievable pricing - ₹999/user

24/5 Chat, Phone and Email Support