Why Recruitment Software Is the Future of Hiring
The traditional method of hiring candidates was time-consuming and costly. However, with the arrival of recruitment software, things have improved a lot for recruiters. NinjaInterview is one of the leading names amongst such online hiring tools.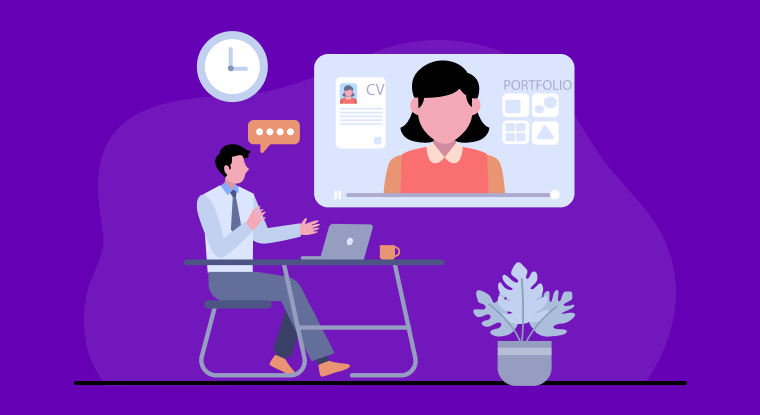 Before the use of hiring software, recruitment was a tiresome job. The HR team had to undergo several lengthy and complex processes to hire new candidates for a job position. In addition, heaps of spreadsheets and data involved made the entire operation appear untidy and unorganized.
Apart from consuming plenty of time, the age-old hiring process often proved ineffective in finding suitable talents for organizations. As a result, this gave rise to negative impacts on the growth and productivity of a business. Therefore, using recruitment software may prove to be a game-changer since it ensures that recruiters hire the most suitable candidates for open positions.
What Is a Recruitment Software?
Recruitment or online interview software helps recruiters of an organization optimize their entire hiring process. This includes attracting job applicants by screening resumes and conducting a virtual interview for each candidate. Most of the time, video interviewing software is known as an applicant tracking system. However, an ATS and an interview software or assessment tool are two different things.
Benefits of Using Recruitment Software
Recruitment software can be beneficial for recruiters. However, there are several varieties of such software in the market. Thus, choosing the right one is vital for your company to taste growth and success in the long run. Here are some benefits of utilizing a recruitment tool to hire candidates.
1. Get Rid of Interview Stress
In-person interviews mean lots of stress. Candidates must wait for long hours in a waiting room to go through the different rounds of interviews. The more they have to wait, the more stressful it gets. It is also seen that once the anxiety level goes beyond control, it becomes difficult for candidates to communicate correctly and clearly with their recruiters. Thus, even if a candidate is most suitable for a job, he can quickly sabotage his chances of winning the job. And, recruiters may not see the true potential of the candidate.
With the help of recruitment software, the chances of anxious moments are nil. Recruiters and candidates are mostly in different locations and interact with each other through video interviews. Thus, there is no possibility of either party getting anxious during an interview.
2. Find More Candidates
Several candidates are hesitant to travel to a foreign land for a job interview, even if they intend to move to a new place to work. At the same time, not all major companies will pay foreign candidates to fly in for an interview. This will cost the company plenty of money and result in a waste of time. In such cases, using recruitment software will be the best solution. You can virtually interview your candidates from a remote location without the burden of additional costs and flying candidates to your office.
3. Makes the Process More Consistent
There have been several instances wherein interviewers forget what their candidates said during an interview. However, you can easily overcome this problem with virtual recruitment software. Thanks to the assistance of such software, you can record your interviewing sessions. This will help you go back to the interview and remember what your job candidates said during the session. However, it is always better to inform the candidates that you will be recording the session and gain their consent.
4. Save Your Organization's Money
Conducting an interview means booking an interview venue, organizing tit-bits and drinks for candidates, and sometimes flying in candidates from foreign lands. All of these combined can result in a high cost for your organization. Going through such a lengthy process may also result in a waste of time. On the other hand, if you use recruitment software, you can easily avoid such inconveniences and high costs. You can conduct interviews from your location virtually. Thus, no need to fly in candidates, no need to organize snacks, and no need to book an interview location.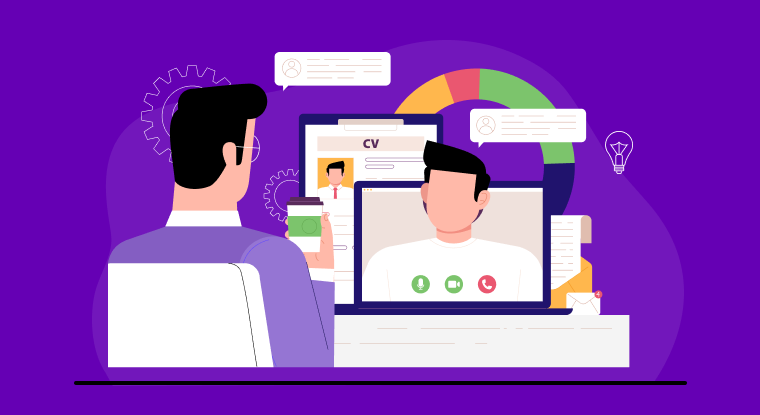 NinjaInterview – The Best Recruitment Software
NinjaInterview is a highly-rated online recruitment tool used by several medium and large organizations worldwide. Developed by 500apps, NinjaInterview can help reduce your total recruitment time by more than 50%. This is helpful, especially when you need to screen thousands of job applicants for your organization.
NinjaInterview comes with several power-packed features that set it apart from its competitors. Some of these features are discussed below.
If you choose quite a few candidates for a job post in your company, there may be a moment when you may have to compare them to select the best. This feature lets you do that. You can compare the applicants with the help of a customized questionnaire and compare them based on the scores.
With the help of this feature, you can use NinjaInterview to improve your qualifying and screening processes. This is possible by regularly assessing the skills of your job applicants and managing your existing workforce for all the available job posts within your organization.
The evaluation process can sometimes get pretty dull. This may increase the chances of making mistakes while evaluating your candidates. With the help of the NinjaInterview recruitment software, you can automate this process, which will quicken the hiring process. In addition, the software will grade the applicants based on your set regulations.
Conclusion
The age-old method of recruiting new candidates has become history. It was tedious, boring, and seldom gave the desired results. However, the hiring process has become pretty smooth and fast with the advent of online recruitment software. Recruiters can interview many candidates simultaneously, saving the organization money, and proper evaluation of candidates is possible.
NinjaInterview, one of the best recruitment software in the market, comes with all the features you may need to hire new talents for your company. It does not just help you save money; the tool is also designed to save more than 50% of your recruitment time. NinjaInterview is made by 500apps, one of the most trusted developers by some of the world's leading companies from diverse industries. The business suite offers more than 39 applications to meet the end-to-end requirements of organizations.
What Makes the Best Interview Assesment Tool?
#1
Hire faster by 50% with one-way video interviews
#2
Choose built-in coding assessments in Python, Java, .NET and 60+ languages
#3
Boost the screening and hiring process with autograding
#4
Evaluate candidates collectively from unlimited responses for multiple profiles
#5
Connect with built-in ATS like RecruitHire to speed up the shortlisting of candidates
#6
Share the link for assessments directly through emails
#7
Use 70+ pre-built screening questions for Quantitative, Verbal, Psychometric, and other types of assessments
#8
Integrate with ATS tool like built-in RecruitHire
#9
Unbelievable pricing - the lowest you will ever find
#10
Everything your business needs - 50 apps, 24/5 support and 99.95% uptime
Join the SaaS Revolution
All-in-One Suite of 50 apps

Unbelievable pricing - ₹999/user

24/5 Chat, Phone and Email Support