Video interviewing Can Enhance Company Culture and Attract Right Talent
A great company's culture is a magnet to top-quality workers worldwide. The use of video interviews can help you maximize the potential of your company. This article shows how to leverage video interviews for the best results.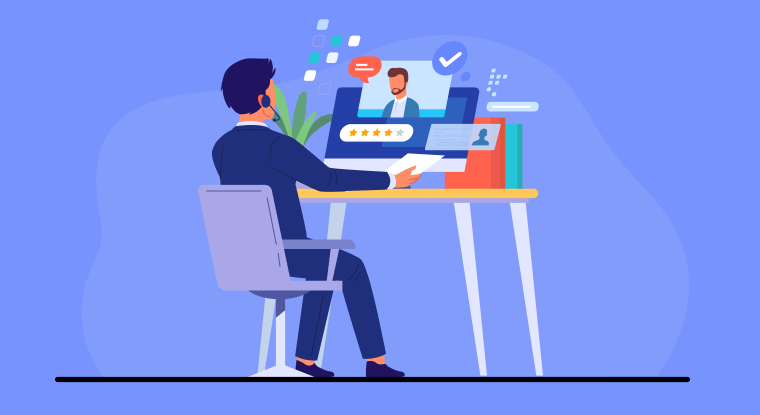 Great company culture is not only beneficial to the employees of a company. Its benefits run as far as attracting the right top talents to the company. Top talents are looking for companies with attractive offers. These offers go beyond payment or wages. The company culture is one of the factors to look out for when looking for a new company.
It is vital to have a great company culture because survey results among employees and executives of companies have shown that great company culture helps them stay motivated, which is a contributing factor to a company's success.
Another survey result shows that startups that incorporate a great company culture beat most of their competitors that show little or no concern about their company's cultural outlook. It is understandable to wonder how video interviewing will help an organization boost its company culture and attract the right talents the company needs. This article will provide all the needed information and how to implement this information to boost your organization's company culture. Before we delve into the details, we must first understand what a video is and how it can help your company.
How Does Video Interviewing Help Organizations?
One question that has always been asked is how video interviews bridge the gap between company and talents? Also, there is the question of how a company can fit in recruits with company culture through video interviews. Through the interview software, video interviews give an organization an overview of the candidate. Video interviewing can help organizations evaluate candidates' careers, personalities, and ambitions. These qualities will determine if a candidate is a good fit for an organization.
Video interviewing make the recruitment process faster in deciding on candidates that can fit into a company's culture. This is due to the speed at which candidates get accessed. The video interview is way faster than the traditional process of the walk-in interview. There is a scope for the questions asked, and the replies will determine which candidates are a great fit for the company and which are not.
Video interviewing can help an organization brand its organizational structure. It shows rising talents and top candidates that your company loves the use of current technology and can evolve with the modern trend of things to solve problems and create new ideas. This is the kind of innovation that attracts intelligent candidates. Top talents look out for these ideas when looking out for companies to fill in through job applications. To beat your competitors at winning smart talents, it is crucial to incorporate the use of virtual interviews and recruitment software like NinjaInterview.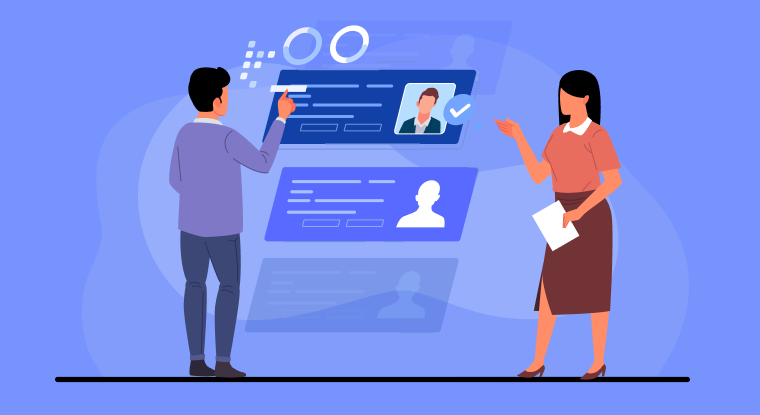 How to Leverage Video Interviewing for Hiring
One of the best ways to win candidates over to your organization is to get close to them. The easier you make a candidate feel, the higher the chances of them wanting to be a part of your organization. Setting up a virtual interview is the best way to achieve this rapport without wasting resources and time. Organizations have leveraged virtual hiring to project a good company structure for their companies. This section will show you how you can leverage video interviews for your company.
Distance interviewing
Video interviewing allows an organization to gain insight into applicants without meeting in person. Whether the set-up for the interview is live or pre-recorded, it helps give insight into the thought process of candidates. Companies can gauge applicants' enthusiasm and willingness to work with them through subliminal body cues and language. The online interview setup makes it easier for the company to collaborate on important questions to ask candidates with a deadline to provide answers to those questions.
Boost the effectiveness of screening
The traditional type of interview can be very unnerving and time tasking. The use of phones for interviews might be a step forward in modernization, but it also has its loopholes, as scheduling the interview can be time-consuming. Ideally, standard interview questions are set with the phone screen to know which candidate is the best fit for the company. Sadly, this is not the case with phone screens.
Video interviewing bring out the A game for companies looking to hire talents. Virtual interviews allow the candidates to give answers to the questions asked step by step. Another great benefit of video interviews is the ability to schedule a one-way interview. One-way interviews allow the applicants to answer questions asked anytime they are convenient. It allows for convenience for the company and applicants because there is no need for both parties in question to be live on screen always for an interview.
Gain additional knowledge about your candidates
Video interviewing give you the extra knowledge you need about how applicants carry themselves and respond to things under pressure. Serious candidates will make it in time to create a good first impression, meet up with deadlines and show how punctual they are in terms of quality.
Increase the talent pooL
Video interviews take less time in determining who to hire or not. This form of screen process implies that you can interview many candidates in less time. This will help an organization increase the talent pool of candidates. The more applicants are interviewed, the higher the chances of finding exceptional candidates.
Better collaboration when hiring
Video interview allows each member of the HR team in an organization to have their opinion about a candidate. An ideal video interview platform records the interview responses so the team can rewatch these interviews and make decisions based on how each candidate has presented themselves.
Wrapping Up
Video interviews help boost your company's culture and increase the talent pool. It is a better alternative to the traditional walk-in and phone interviews model. Implementing video interviewing will help your company grow and save more money. NinjaInterview by 500apps helps you with video interviewing using advanced assessment features and it provides access to other 39 applications of the parent suite.
What Makes the Best Interview Assesment Tool?
#1
Efficient Vacancy Management
#2
Smart Candidate Management
#4
Unbelievable Low Pricing
#5
Quick Profile Assessments
#6
Easy Candidate Evaluation
#7
Real-time Data Updates
#8
Unlimited Question Library
#9
Pre-recorded video interviews
#10
24/5 Support and 99.5% Uptime Guarantee