Use Online Interview Software to Avoid a Bad Interview.
With today's technological advances, many employers are screening candidates via online interviews. While this may save the employer time and money, it can be a daunting experience for the candidate.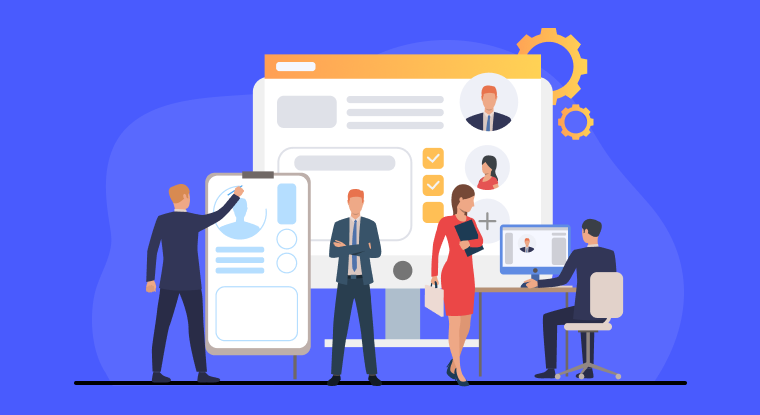 An interview is one of the essential parts of the hiring process. As a business owner, it is important to ace your interview process and select the best possible candidates for the required job vacancy.
Importance of Nailing the Interview Process
Interviewing is a vital step in the employee selection procedure. The importance of interviews cannot be overemphasized. Some of the importance of interview includes:
An interview helps the employer decide if a candidate's skills, personality, and experience meet the job's requirements.

An interview enables the employer to assess whether a candidate would probably fit in with the company's culture.

It will also allow the company to assess the candidate's general communication skills.

It will help the company clarify unsettling items on the candidate's resume.

It would help the company have an intimate conversation with the candidate about salary demands.

In the long run, interviews will help the company hire the most suitable applicant for the job vacancy.

It would also benefit the applicants, as it would help them specify if their employment interests and needs would probably be met.
How Online Interview Software Can Help You Avoid a Bad Interview
Many times, business owners have complained about having bad interviews; most of these companies are associated with the traditional hiring process. You will know that you have a bad interview when you realize that
Enough candidates didn't apply for a job vacancy in your company

You fail to garner competent candidates

You spent most of your time interviewing candidates, and you fail to meet the intended number of candidates you wish to interview

Your company spent a lot of money organizing interviews etc.
The challenges above and many others not mentioned are the potential problems of using the traditional hiring process. But when you use the online interview software, you will discover that you won't face all these challenges. Some of the reasons why you should use online video interview software to avoid bad interviews are:
It has a faster and more effective hiring process.

It reduces the cost and time needed to complete an interview because everything is done virtually.

It gives the chance to discover your candidate's true personality and lifestyle, as they will be interviewed from their home.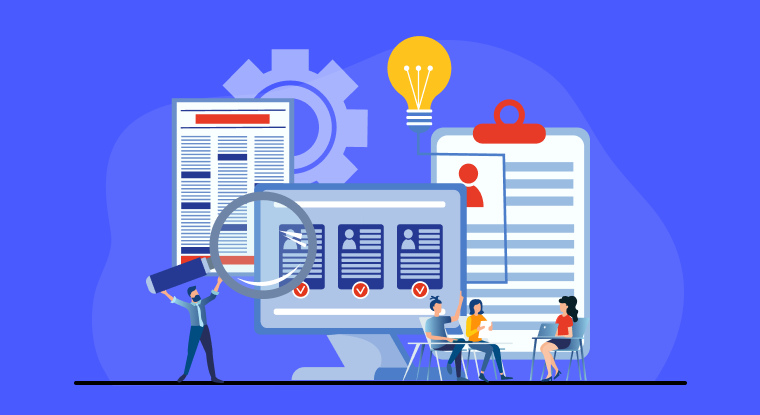 Online Interview Software Benefits
Choosing to incorporate online interview software into your hiring team's toolkit will help them save hours of applicant sourcing, remarkably save on the costs of flying in applicants for interviews, and help you minimize the risk of losing great talents to faster-moving businesses. Some of the benefits of using online interview software are:
It helps hiring managers:
Online Interview software uses video interviewing, and it is an effective way to compare and contrast applicants without prolonging the hiring time. It also helps your hiring managers have a clearer view of the applicant's portfolio to make a more precise decision in identifying the candidates.
It Reduces Time to Hire:
Online interviews allow you to quickly schedule interviews with sought-after candidates who live far away from your company, cannot come in for a face-to-face interview, or are in the concluding stages of a competitive offer.
You can save on travel costs:
Employing the services of an online interview in place of an on-site interview enables you to save on the costs required for applicants that live far away from the company.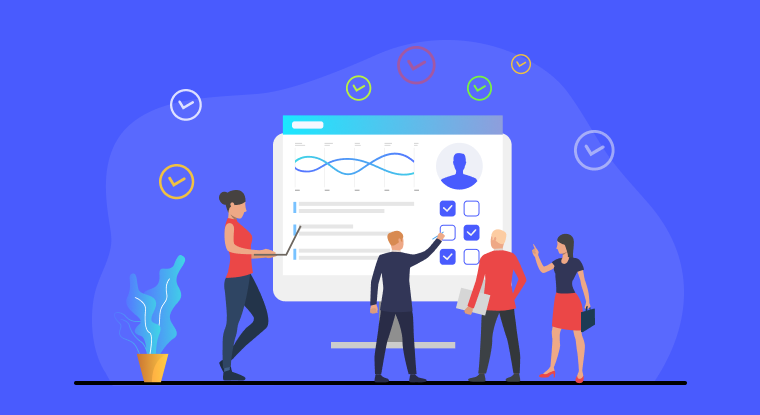 How to Choose the Right Online Interview Software
It is essential to know how to choose the best online interview software for your business. Looking for the best online interview software for your company can be very challenging, so we have listed some important aspects to consider when looking for the best software to suit your company's needs.
User Experience
A software's user experience can bring success or failure to an online interview process. Make sure the software you want to use is designed to conduct all important tasks efficiently. When choosing software, you should consider technical factors, including managing notifications, stress-free connection with other parties, adjusting color tones, etc.
Functionality of the Platform
Some online interview software lacks some of the attributes needed for contemporary recruitment interviews. The features of online interview software you should look out for include secure cloud storage, automated candidate ranking, automatic grading, Applicant tracking system integration, applicant tracking, video recording, pre-assessment testing, etc.
Customer Support
The efficiency of customer support software is another important factor you should consider when selecting online interview software. In cases whereby you experience crashes or lags on the software, the best option is to contact the software's customer support. Software with an ineffective customer support service is not worth using.
Conclusion
Bad interviews can damage a company's reputation and standards; therefore, it is important to avoid them. Online interviews have a low percentage rate of causing bad interviews, with their wide range of benefits and incentives. It is also essential to know how to choose the best online interview software to avoid problems or challenges during interviews; you can check out ninjainterview.com to see the best online interview software for your business.
What Makes the Best Interview Assesment Tool?
#1
Hire faster by 50% with one-way video interviews
#2
Choose built-in coding assessments in Python, Java, .NET and 60+ languages
#3
Boost the screening and hiring process with autograding
#4
Evaluate candidates collectively from unlimited responses for multiple profiles
#5
Connect with built-in ATS like RecruitHire to speed up the shortlisting of candidates
#6
Share the link for assessments directly through emails
#7
Use 70+ pre-built screening questions for Quantitative, Verbal, Psychometric, and other types of assessments
#8
Integrate with ATS tool like built-in RecruitHire
#9
Unbelievable pricing - the lowest you will ever find
#10
Everything your business needs - 50 apps, 24/5 support and 99.95% uptime
Join the SaaS Revolution
All-in-One Suite of 50 apps

Unbelievable pricing - ₹999/user

24/5 Chat, Phone and Email Support