Benefits of Using a Video Interview Tool
Hiring the right person is not a tiresome or time-consuming responsibility as an ideal video interview tool enables recruiters to conduct interviews more quickly than with conventional techniques.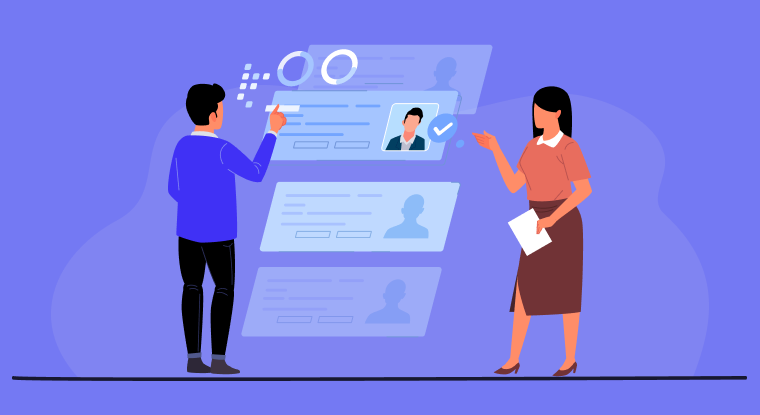 Technology has greatly expedited the hiring process, improving the experience for both the interviewer and the job applicant. The video interview tool eliminates many employment hassles including back-and-forth scheduling issues.
Video interview tools have become increasingly popular among businesses of all sizes. They streamline the hiring process and are especially helpful in the early phases of prospect screening, saving time and resources. Of course, each business and employment division has specific requirements.
Video Interview Tool Benefits
Look at the benefits of the video interview tool below that could completely transform your hiring process.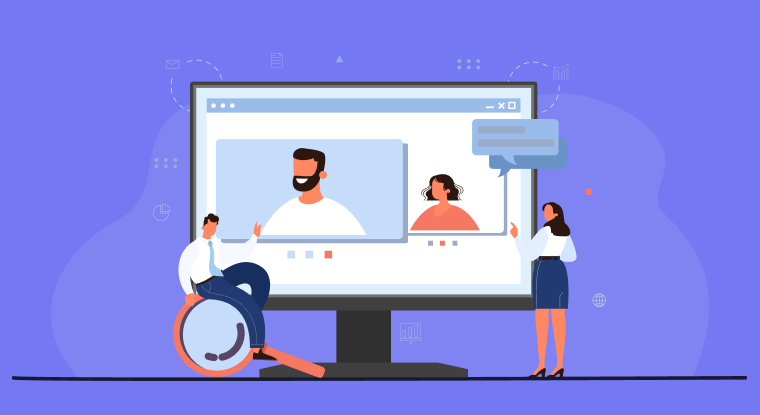 Mitigating scheduling burden
You can find yourself exchanging emails back and forth for days or even weeks to find a time that works for everyone when you're attempting to get 20 prospects in for face-to-face interviews. The schedule setup turns into a Tetris puzzle.
You then have to juggle all of the talks and arrange for the right people to observe the interviews. This takes up time and is difficult for both you and the candidates.
The one way video interview with video interview tool lets candidates respond to questions whenever it's convenient for them, greatly reducing the stress connected to this part of the hiring process. When candidates have responded, hiring managers and their team analyze the comments at a time that works for everyone's schedules.
It doesn't matter if the schedules never match. Anyone on your team can leave notes about the interview and assess candidates, which facilitates teamwork. From there, if the candidate's video interview tool responses call for more discussion, they can either plan a live video interview or meet with them in person. In order to spend more important time with the most qualified candidates before hiring, more candidates can be evaluated in less time.
Easy performance tracking
Managers can more quickly identify what traits their top achievers shared by looking at their performance after implementing the video interview tool and finishing the hiring process.
When they responded to similar questions, what did they discuss? How did they appear physically? What location did they pick to record the interview?
From there, they can search for factors in common that could aid in the selection of capable applicants in the future. For instance, if all the top performers appeared to have had expertise with specific computer software or had similar professional development objectives, it may raise a red signal during future interviews with individuals who demonstrate the same skills, interests, and potential.
A helpful and significantly more effective performance tracking resource is looking back at exceptionally successful employees in an online video interview and comparing them to the video screens of prospective employees using a video interview tool than going through old notes, accumulated from the opinions of numerous hiring professionals.
Consistent interviewing
Even when a hiring manager makes an effort to evaluate candidates by using the same questions, it might be simple to overlook something important or get off course. Each professional so has a unique interview experience. Choosing the candidate who is the best match for the position can be difficult because the interviewing process lacked consistency.
Technology for one-way video interviews with video interview software makes this problem obsolete. It makes it simple to have total uniformity everywhere. When it comes time to make a decision, you only have the candidates' answers to the predefined questions that you set for them. Additionally, you have a single record of the responses, ensuring a consistent recruiting process for all parties.
Thus, the video interview tool levels the playing field for all applicants and enables the hiring manager to decide on the next steps in the process with greater knowledge.
Better candidate experience
Candidates might decide it's too inconvenient if they have to travel across town during the workday for a formal interview and decide not to pursue the chance. You may lose a potential standout new hire.
This problem is directly addressed by the one-way video interviews of video interview tool. As a result, it has developed into a powerful method of attracting passive job seekers.
A full-time worker with a busy schedule might not be able to change their plans to attend a screening. They probably won't mind taking 15 or 20 minutes to conduct video interviews in the convenience of their own homes, through a proper video interview tool.
Insights before decision making
Those in charge of hiring, rapidly learn how expensive it is to do so, especially when working with remote talent. With face-time interviews, they may have to pay for their airfare, lodging, and meals if you wish to interview these experts. Businesses that use video interview tools do away with the exorbitant costs frequently connected with early hiring.
You can ask prospective candidates who reside elsewhere in the world to take part in video interviews if you have your eye on them. There's no need to spend money on a ticket and a hotel to learn more about them while using the video interview platform.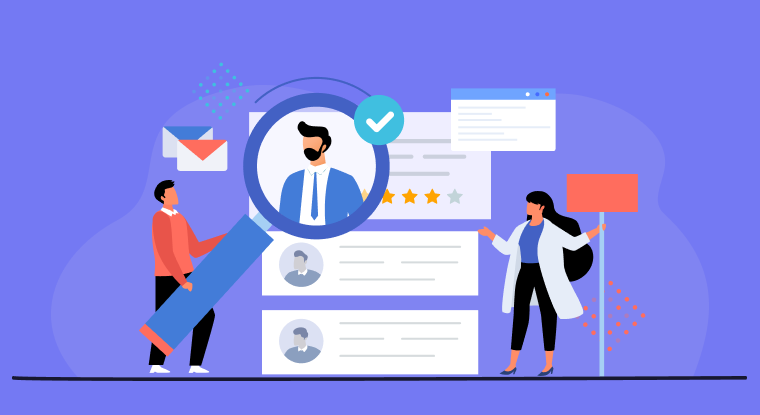 Candidate technical reliability
No matter the open position, you invariably want a new employee to have some knowledge of technology. Using a video interview tool, you may assess a candidate's familiarity with technology in a nuanced way right away.
You might wonder if they have the skills required to do additional technology-based duties if the interview they record, for instance, has no audio, is unclear, tilted, or doesn't get recorded.
Not to mention what it says about their preparation and attention to detail. This is particularly true when using a specialized video interview tool, NinjaInterview, because we offer round-the-clock tech support. Therefore, if a candidate is unwilling to use their resources, you are aware of a problem right away.
Enable interviews after hours
Making time to go on a job interview is difficult sometimes, therefore many job searchers who have already been employed struggle to find a new employment opportunity. This is not only stressful but there are instances when it is simply impossible. This can be mitigated with online interview tools.
Since professionals can record their responses to the assessments through video interview tools make it much easier for candidates to pursue new opportunities.
Increase brand value
Potential new hires receive a subtle but crucial message when a video interview tool is used. It demonstrates your company's commitment to incorporating modern technology into everyday operations.
They are aware that if they accept a position with you, they won't have to continue using antiquated fax machines and other outmoded methods to complete their task. Candidates that are willing to learn new skills and technologies, take on new challenges, and progress within the organization are more likely to apply after using the video interview tool.
Make your candidates feel more at ease
There's a lot of pressure to give a humorous, knowledgeable response as quickly as possible when you're sitting across from a hiring manager (or maybe numerous managers, if there is a panel interview situation).
Many job searchers find this to be nerve-wracking, especially if the question is difficult. People might blurt out things they don't mean or stutter when trying to clarify under the pressure of the circumstance. Sometimes they might not be able to respond as elegantly as they would like. There are no take-backs or re-dos in person, even if it isn't a real reflection of their knowledge or character.
Some of these problems are resolved with the aid of a video interview tool. It allows someone time to think about their response, ensure that they are stating what they mean, and provide the best response to the subject that has been presented to them. In the event that they are chosen for an in-person interview later in the hiring process, having the chance to present themselves in the best possible light throughout the screening process will boost their confidence to perform to their full potential.
Conclusion
Video interview tool makes it easy for organizations to hire the best talent effortlessly. However, it depends on the quality of the tool being used. NinjaInterview by 500apps is one of the best assessment tools that has everything you need to screen applicants effectively. Not only that, but it also provides you with access to 50+ other applications designed to meet the requirements of various functions namely HR, marketing, sales, collaboration, support, developers, etc.
What Makes the Best Interview Assesment Tool?
#1
Hire faster by 50% with one-way video interviews
#2
Choose built-in coding assessments in Python, Java, .NET and 60+ languages
#3
Boost the screening and hiring process with autograding
#4
Evaluate candidates collectively from unlimited responses for multiple profiles
#5
Connect with built-in ATS like RecruitHire to speed up the shortlisting of candidates
#6
Share the link for assessments directly through emails
#7
Use 70+ pre-built screening questions for Quantitative, Verbal, Psychometric, and other types of assessments
#8
Integrate with ATS tool like built-in RecruitHire
#9
Unbelievable pricing - the lowest you will ever find
#10
Everything your business needs - 50 apps, 24/5 support and 99.95% uptime
Join the SaaS Revolution
All-in-One Suite of 50 apps

Unbelievable pricing - ₹999/user

24/5 Chat, Phone and Email Support