Everything you need to know about an Interview Tool
Online interview tools have revolutionized the concept of recruitment. There are numerous benefits of using such a tool in your hiring process. One of the best-recruiting tools, NinjaInterview is packed with all the features suitable for any industry.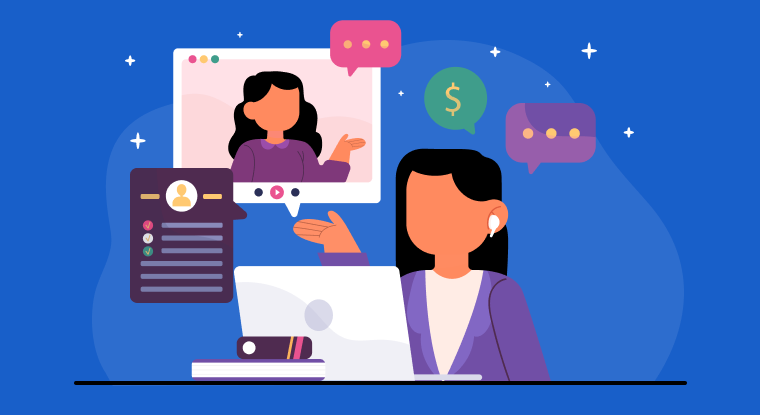 Ever since the recent global pandemic created havoc in almost every country, people have become very careful when interacting with others. As a result, recruiters from different companies have adopted suitable video interviewing software to conduct their hiring process. Online interview tools are not just crucial to maintaining social distancing. Adopting a hiring tool means recruiters can reach out to more job seekers from around the globe.
Almost 60% of global recruiters have integrated recruitment software into their hiring process. With the rising benefits and importance of such interview software, this number will surely rise in the coming days. Some top reasons to adopt a suitable recruitment software are saving hiring time and hiring global talents.
What Is an Interview Tool and its Uses?
An online interview tool or a video interviewing tool is a means to conduct video interviews via video conferences with job applicants. There are several types of interview tools in the market. First, there is one that allows one-way communication. Candidates are asked to answer different questions in front of a camera, which is recorded. This recording helps recruiters make careful hiring decisions or review them at a later date.
On the other hand, there is two-way communication interview software that allows recruiters and candidates to carry out a two-way discussion in real-time. It is like a live video interview. Recruiters can screen candidates during the virtual interview and not at a later date.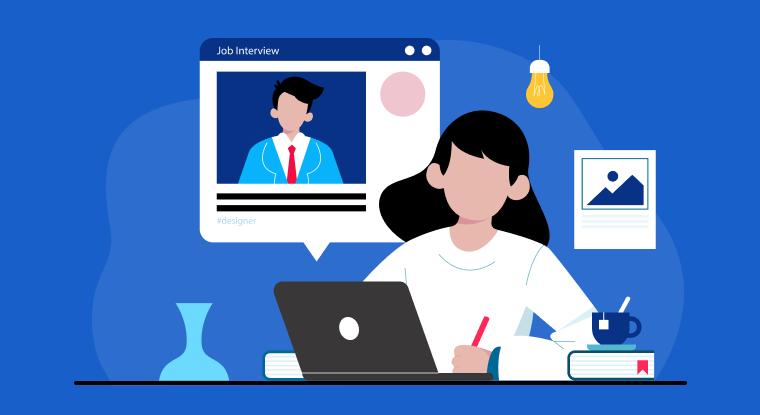 Best Features of an Interview Tool?
Most of you may wonder why not use traditional online communication software, like Skype or Zoom, and go through the trouble of using a specialized online interview tool. However, several critical features of an online interview tool are absent in traditional communication apps. Some of the vital elements of video interview software are discussed below.
1. ATS Integration
Using an online interview tool to conduct your hiring process makes it very simple to organize your data. In other words, you can streamline your recruitment process. In addition, applicant tracking system (ATS) integration is vital in today's recruitment methods. It helps you schedule in-person or video interviews, review your candidates' skills, and provide feedback without switching platforms.
2. Structured Interviews
A virtual interview tool allows you to record and pre-select your interview questions based on different roles. As a result, you can avoid bias since candidates applying for the same job role get to answer the same questions. This will help you focus on individual answers and not get deterred by other distractions, such as small talk.
3. Asynchronous Interviews
While using a video interview platform, there is no need for you to meet each applicant in real-time. Instead, you can send them your recorded set of questions, and they can send their recorded answers whenever convenient. This way, you can interview more candidates at the same time.
4. Hiring Team Sync
Every company has an HR department that comprises several members. In other words, recruitment is not a one-person show. Instead, it is a team effort. Thus, each member of the HR department must remain at par with each other and get a fair chance to review candidates based on their skills and experience.
Interview Tool Benefits
If something does not benefit users, people will stop using it altogether. This is also true for online interview platforms. The use of such tools has increased manifold within a few years. More and more companies are embracing video interview platforms and incorporating software in their recruitment process. That means there are several interview tool benefits. Here are some of the advantages of using suitable online recruitment software.
1. Attract Global Talents
There may be several types of jobs within your organization that may demand specialized skills. Sometimes, finding such skills in local candidates may not be possible. A few years back, hiring global talents seemed impossible for many companies. However, things have changed for the better in this modern era. Today, you can easily hire some of the best talents abroad. This is possible with a suitable online assessment tool.
You can conduct worldwide interviews without traveling to foreign lands. This saves you time and loads of money. At the same time, it will also help you find the necessary skills in candidates from beyond geographical boundaries.
2. Hiring Time and Costs Reduce Considerably
Recruitment is not a simple job. You need to dedicate time, money, and effort to recruit some of the best minds for a job vacancy in your company. In addition, you need to travel to other places to conduct interviews with job applicants. This will involve traveling costs, the cost of booking a location where you can run your interview sessions, and the cost of organizing snacks for your candidates.
However, if you use an online interview tool, you can quickly reduce such costs. You can conduct virtual interviews from the comfort of your home or office cabin. This will automatically eliminate the traveling costs and the cost of arranging a place where you can interview applicants. There is no need to organize snacks since the candidates will give their interviews from a place of their choice, usually their home.
3. Efficient Evaluation of Different Skills
Face-to-face interviews give significantly less time to recruiters to gauge different candidates carefully. In addition, several other factors may discourage a recruiter from concentrating on a candidate's replies to various questions. As a result, they make mistakes in choosing proper candidates for a job within their organization.
Using a virtual interview tool can quickly eliminate obstacles that may come in the way of a recruiter's judgment. They can choose the right person based on their skills and experience. Video interview platforms make it very simple for recruiters to judge candidates' language and communication skills.
4. Reduce the Attrition Rate
Hiring the wrong minds for a job will result in dissatisfaction among the employees. They may be unhappy with their job, employer, or organizational role. As a result, they will leave their job resulting in a high attrition rate. Using video interview software can help reduce attrition. It will help you choose the best people for a job, who will enjoy their work. This will reduce the possibility of them leaving their job.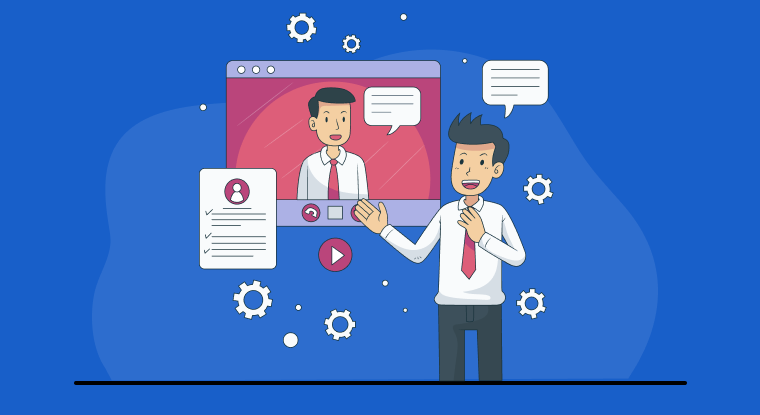 NinjaInterview – The Recruitment Tool for Every Sector
Simplify and streamline your recruitment process to save time and money while you hire some of the best talents for your company with NinjaInterview. The recruitment software is one of the best you can find. It allows candidates' shortlisting and automated assessment grading to quicken the overall hiring process. With so many features packed into the software, screening numerous candidates will seem like child's play to you.
NinjaInterview is designed to help recruiters save their hiring time by more than 50%. In other words, you can interview more candidates within the same timeframe. This top-quality virtual recruitment software has numerous coding assessments in more than 60 computer languages. It also allows you to integrate your ATS to make hiring new candidates simpler.
Features of NinjaInterview
With the numerous features offered by NinjaInterview, you can enjoy limitless possibilities when it comes to recruitment. Some of these essential features are mentioned below.
1. Video Assessments
Allows you to create video assessments to help you evaluate your job applicants more efficiently. In addition, the software comes with the latest video technology to help you conduct video interviews anytime and from any location.
2. Automatic Grading
In-person job interviews take time primarily due to the manual grading of different candidates based on their experience and various skills. However, with the automated grading feature of NinjaInterview, you can provide grades to your candidates in real-time. This helps to end the recruitment process faster. With the interview tool benefits you can set your regulations based on which the software does the grading.
3. Candidate Management
As the name suggests, this feature allows you to manage your candidates regularly. As a result, you can consistently assess the skills of your candidates and improve your overall screening and qualifying process. With the help of this feature, finding the best brains for a job becomes very simple.
Conclusion
According to recent data, almost 60% of worldwide recruiters have started using online recruitment platforms to hire people. With the rising benefits of using a suitable interview tool, this number will surely rise in the coming days. There are several types of recruitment tools out there. Although all of them are designed for the same purpose, their features may vary. Thus, it is better to choose the one that fulfills your needs.
One cost-effective, user-friendly, efficient, and effective interview tool is NinjaInterview. The software is developed by 500apps and has all the necessary features you may not find on other popular platforms. Its developer, 500apps, is trusted by more than 30,000 businesses worldwide. They have a suite of 39 different apps suitable for every growing business.
What Makes the Best Interview Assesment Tool?
#1
Hire faster by 50% with one-way video interviews
#2
Choose built-in coding assessments in Python, Java, .NET and 60+ languages
#3
Boost the screening and hiring process with autograding
#4
Evaluate candidates collectively from unlimited responses for multiple profiles
#5
Connect with built-in ATS like RecruitHire to speed up the shortlisting of candidates
#6
Share the link for assessments directly through emails
#7
Use 70+ pre-built screening questions for Quantitative, Verbal, Psychometric, and other types of assessments
#8
Integrate with ATS tool like built-in RecruitHire
#9
Unbelievable pricing - the lowest you will ever find
#10
Everything your business needs - 50 apps, 24/5 support and 99.95% uptime
Join the SaaS Revolution
All-in-One Suite of 50 apps

Unbelievable pricing - ₹999/user

24/5 Chat, Phone and Email Support