Top 5 Amazing Online Interview Tools To Hire The Best Candidate
Video interviews are becoming more prevalent, enabling employers to hire talented workers for less. These are some of our preferences.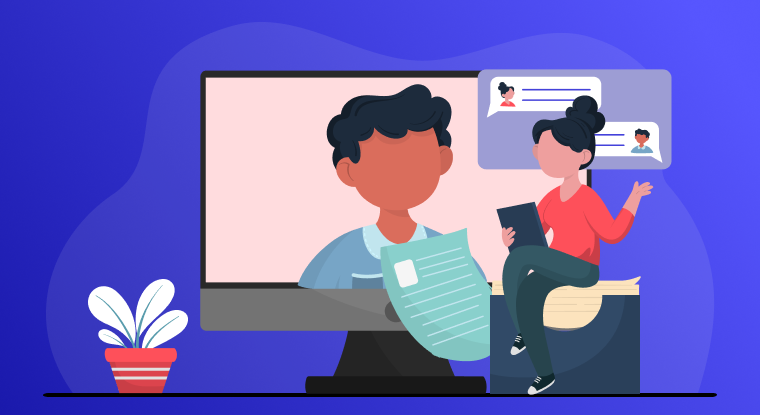 Selecting the best candidate has always been one of the biggest challenges for recruiters. With online interview tools, however, the process has become easier. Our article reveals the top 5 online interview tools to help you hire the best candidate. We also provide a great guide to help you choose the best one for your company.
What Are the 5 Best Online Interview Tools?
Here are our top 5 online interviewing tools: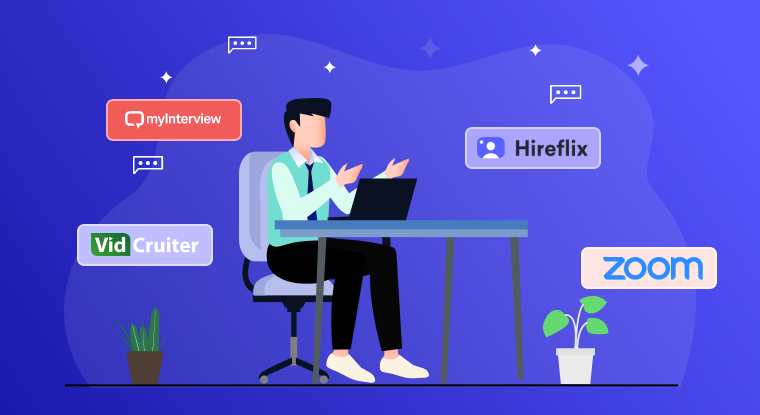 NinjaInterview
Trusted by thousands of clients worldwide, NinjaInterview is a top-tier interview tool. NinjaInterview helps recruiters screen candidates and makes shortlists based on performance. It also allows candidates to upload resumés, experience, and other data. Its simple, intuitive dashboard displays all the data about each candidate, including test scores, experience, and resumés. NinjaInterview allows recruiters to create assessments for an unlimited number of roles. Its automatic grading software enables recruiters to swiftly assess potential employees with little overhead. Starting at only $14.99 a month, NinjaInterview also comes with access to 36 other apps in the 500apps suite.
Vidcruiter
VidCruiter is a dedicated video interviewing platform that forms a part of the VidCruiter Recruitment Suite. It was designed specifically for video interviews and is one of the top choices by recruiters. VidCruiter offers pre-recorded video formats, allowing recruiters to avoid clashing schedules and review applications on demand. It also comes with an advanced live video platform with additional features for a seamless interview.
myInterview
MyInterview is a candidate-centric platform with plenty of tools to support interview candidates. It is functional across any device, offering a great deal of flexibility. MyInterview also allows companies to brand the interview process and represent the company's philosophy. It starts with a Free Forever plan, but standard pricing starts at $24/month for each candidate.
Zoom
Popular as an all-in-one video interviewing platform, Zoom offers excellent functionality for live video interviews. It also provides fantastic features such as a chatbox, breakout rooms, and screen sharing. Zoom Meetings has a free plan that allows for up to 100 participants, making it easy to conduct interviews with several participants. Zoom Premium starts at $149.9/year.
Hireflex
User-friendly and straightforward, Hireflex makes the hiring process easier for interviewers and candidates. It works worldwide on all browsers and does not require users to download apps or provide login details. Hireflex takes one-way interviews to the next level, allowing for an unlimited number of questions and customization of answer times. Offering multiple integrations, Hireflex starts at $75/user/month after a 30-day free trial period.
How Do Online Interview Tools Work?
Online interview tools work through dedicated applications or websites that allow recruiters to ask questions and receive answers. They may be one-way or asynchronous interviews, or two-way sessions. In one-way interviews, recruiters create pre-recorded or written questions, and candidates record and send their responses. Two-way or live interviews simulate generic human conversation and help narrow down top hires.
What Are the Benefits of Using Online Interview Tools?
Why should you use online interview tools? Here are some reasons:
Saves Time
Physical interviews typically take weeks to organize and execute. You can cut down on this lag time and hire new workers more efficiently with online interviews.
Cuts Hiring Costs
Video interviews reduce costs both for interviewers and candidates. They've been shown to significantly reduce cost-per-hire, saving recruiters more funds. They also reduce costs on the part of candidates, as they won't have to transport themselves.
Excellent for a Remote Workforce
With technology making traditional workplaces less of a necessity, companies now have an increasingly remote workforce. Since employers may not get to meet some of the candidates in person, video interviewing is vital to grasp candidates' personalities before hiring talent.
Excellent Candidate Experience
Video interview platform helps you to leave a positive impression on potential employees. This helps candidates see your company positively and identify with your company's purpose. This is particularly helpful for attracting top talent.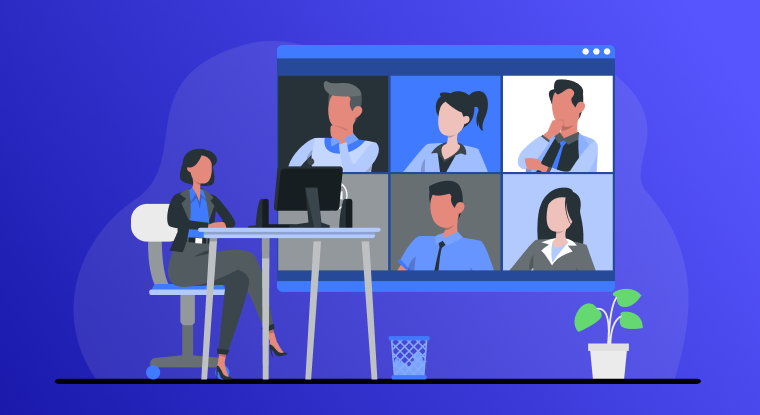 How to Choose the Best Online Interview Tool for Your Organization
Here are some tips for selecting a great interview tool:
Choose a Tool That Best Meets Your Needs
The best online interview tool for your business would be one that meets your business needs and suits its peculiarities. Work with teammates to determine the priorities, and make your choices based on these parameters.
Use Something Simple
While choosing a software solution, it's essential to consider the users – recruiting staff and candidates. Extremely intricate platforms can complicate the hiring process. To avoid this, ensure that your eventual choice is easy to navigate and work with.
Go for Quality
Your interview platform is usually the first direct contact candidates have with your company. You'd want the impression to be positive to attract the best candidates to work for you. A positive first impression reflects well on the company's values and culture.
Conclusion
Choosing the best interview tool involves carefully considering your company's needs and culture. In choosing one, ensure to explore your options thoroughly. With a fantastic online interview tool, you're assured of finding suitable candidates for your company.
What Makes the Best Interview Assesment Tool?
#1
Hire faster by 50% with one-way video interviews
#2
Choose built-in coding assessments in Python, Java, .NET and 60+ languages
#3
Boost the screening and hiring process with autograding
#4
Evaluate candidates collectively from unlimited responses for multiple profiles
#5
Connect with built-in ATS like RecruitHire to speed up the shortlisting of candidates
#6
Share the link for assessments directly through emails
#7
Use 70+ pre-built screening questions for Quantitative, Verbal, Psychometric, and other types of assessments
#8
Integrate with ATS tool like built-in RecruitHire
#9
Unbelievable pricing - the lowest you will ever find
#10
Everything your business needs - 50 apps, 24/5 support and 99.95% uptime
Join the SaaS Revolution
All-in-One Suite of 50 apps

Unbelievable pricing - ₹999/user

24/5 Chat, Phone and Email Support