The Best Video Interview Software That Will Revolutionize Recruiting
Video interview software is making hiring easier for today's companies. In this article, we show you how the best video interview software will improve the efficiency of your hiring process.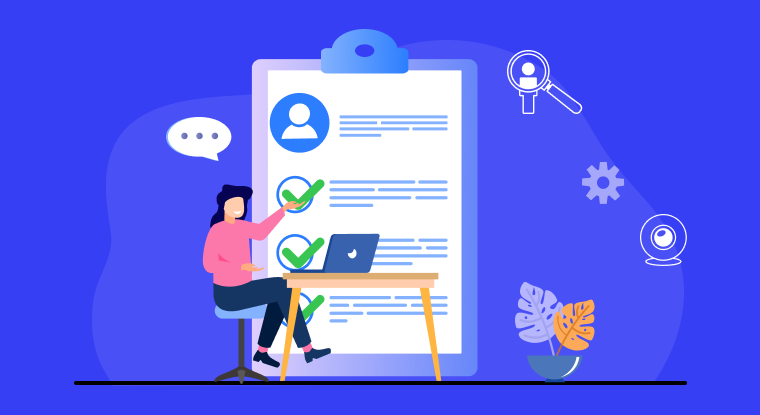 As companies are employing interview software more, the landscape is changing. Video interviews are now the norm, not the exception. A recent report found that 80% of Fortune 500 companies use the best video interview software, drawing great results. They must be doing something right if they're all reporting such excellent numbers.
And that goes to show how the best video interview software improves the hiring process. Fortune 500 companies are reporting more diverse, motivated workers, and business is booming. Whether you're a small, medium, or large business, it's certainly a good idea to implement a system that works. Not only do video interviews make virtual hiring feasible, but they also help candidates showcase their personalities.
The best video interview software allows candidates to tell their stories so that hirers can get the full picture to make the right decision. The human expression humanizes applications and helps recruiters connect qualifications on paper to someone with skills and personality.
Understanding how much the best video interview software is revolutionizing the hiring process will be clearer as the business world evolves. Still, it's already obvious that tons of improvements have occurred. In this article, we'll look at ways video interviews have revolutionized hiring in the 21st century. We'll also introduce you to an all-in-one, advanced video interviewing software that handles all your recruitment software needs.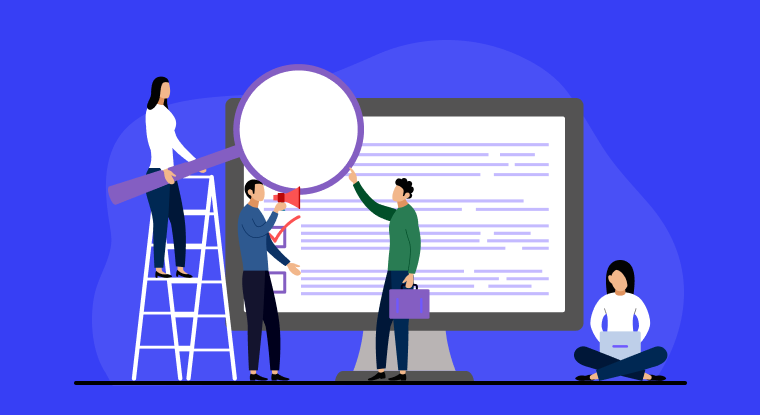 Why Use Video Interview Software?
Here are a few of the reasons why using the best video interview software is a great idea for your business:
1. Reduces the Time Spent on Hiring
Traditional hiring processes typically take weeks or months to sort out every stage of the hiring process effectively. The best video interview software such as NinjaInterview significantly decreases hiring time. With physical interviews, the HR team and the individual must agree on a suitable time for both the company and the individual. Depending on their schedules, this can turn out to be weeks into the future.
Increasing the time spent on hiring like this can be disadvantageous. For one, it discourages candidates. Most candidates will eventually give up on an application process that they feel is taking too long. This eventually harms the company, as top candidates are usually the first to leave. But with the best video interview software, everyone can work at their convenience.
One-way interviews allow candidates to interact with recruiters asynchronously by answering preset questions on their time. Recruiters can then examine these answers during normal work hours to see who gives the best answers. And when they determine that a candidate is suited for the company, they can set a flexible date and time for the interview.
2. Improves Hiring Decisions
Video interviews provide a quick and efficient way for hiring managers to gain insight into the qualities of candidates. When candidates participate in a video interview, it shows they're interested in the company. This is because they've chosen to spend time answering recruiters' questions, showing they believe in the company enough to dedicate their time. This helps to weed out low-quality prospects, ensuring that only the interested candidates are screened.
Additionally, the best video interview software allows hiring managers to quickly compare and contrast candidates to see who is better for the role. Resumes can only describe qualifications, but a video contains more information about the applicant's personality, competence, and passion.
3. Enhances the Candidate's Experience
The video interview platform is a great way to enhance the experience, and they do this in many ways. For one, it is intuitive and allows candidates to present their best fronts easily. Also, traditional hiring processes often involve outdated techniques like sending physical mail, which can waste a lot of time. The best video interview software allows candidates to use technology to ease the application process.
Video interviews are also more convenient. Taking an interview from home is much easier than driving or trying to catch a bus to an unknown location and waiting for hours to meet the HR manager. With the option to talk with a recruiter from home, the best video interview software enables candidates to communicate with the HR team in a comfortable environment.
The Modern Recruiting Process
The modern recruiting process has been completely revolutionized by software. Every aspect, from job posting to assessment tool, has been improved and iterated with technology. Here's how the modern recruitment process progresses:
1. Create Job Descriptions
The first step in hiring a great candidate in today's world is creating a detailed job description that captures the role's demands. This cannot be done in isolation, requiring the input of several stakeholders within the company. This would include hiring managers, HR staff, and staff in the department with a job vacuum.
To create a job description, HR managers must determine what role is unfilled and what skill set is needed to fill it. It's also important to determine the personality needed to fill the position. The personality required for a sales role is typically different from that of an IT position. You may also need to create a candidate persona, describing the technical and personality skills you need for the role.
2. Promote the Role and Source Candidates
Once the job description has been created, it needs to be sent out for ideal candidates to find the job vacancy and apply. You can use popular job boards like Indeed and Glassdoor, but also check out niche websites where top candidates typically interact. These include Behance for creatives, Careermums for flexible roles for female talent, and Dice.com for highly skilled tech talent.
Do employ sales and marketing techniques for your job posting if you wish. You can employ your social media channels or even sponsor an ad. After all, you are trying to market your company to the best talent.
3. Reach Out to Top Talent
Passive candidates are not actively looking for a job but may be interested in your offer. It's always a great idea to increase your chances of success by reaching out to candidates you know would be a great fit for your company. Usually, these are talents you've found in previous job cycles that you couldn't hire.
Reaching out to these candidates shows that you consider them top-quality hires. This may be effective in attracting them to your company.
4. Invite the Best Candidates for an Interview
When you've found the best candidates, you're now able to begin your interview process. The next step is to send personalized invitations to each top candidate for an interview. Usually, this will be via email. Some recruiters will use LinkedIn or text messages in addition.
5. Screen and Assess the Best Candidates
Using interview software, you can then interview and assess top candidates to see if they're a great fit for the role. This can be an assessment test or a video interview where the candidate answers targeted questions. This step is crucial, as it provides one of the first interactions between the candidate and the company. It also helps determine which candidates have the required skills and personality for the role.
6. Make a Job Offer and Hire
You can make an offer when the best candidate has been found. If the candidate accepts and passes background checks, you can give them a date they'd need to start at the job. This completes the hiring cycle, and you can then begin the onboarding process for your newest employee.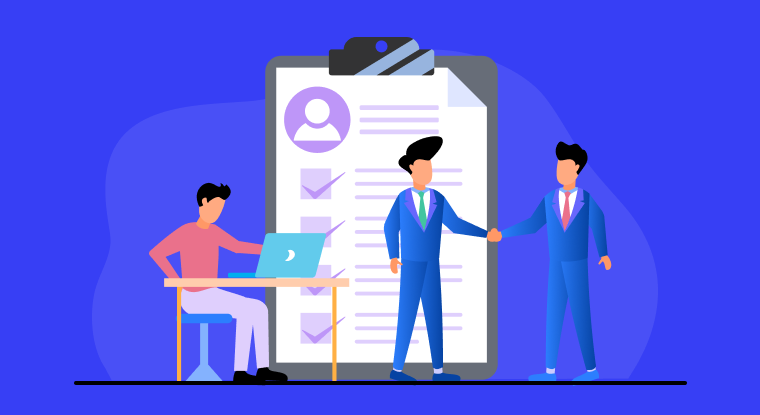 The Software That Will Revolutionize Your Recruiting Process
The best video interview software that contains employee onboarding and interview tools that will make your hiring easier is NinjaInterview by 500apps. Here, we'll explore some of the amazing features that make NinjaInterview the best video interview software:
1. Create Unlimited Job Postings
With the interview tool NinjaInterview, you can hire for as many positions as you want. Whether you need three or ten new hires, the application allows you to coordinate the hiring process in one place effectively. It provides access to the advanced applicant tracking system, RecruitHire. Through this application, you can add unlimited candidates to each job posting, ensuring you can maximize your talent pool.
2. Customize Assessment Templates
NinjaInterview allows you to create your assessments from scratch or select from a pool of carefully selected tests to assess your candidates' cognitive abilities, personalities, and technical skills. To assess technical talent, it also has specialized coding tests in Java, JavaScript, C++, and other programming languages.
3. Have Asynchronous Interviews
With asynchronous interviews, you can interact with candidates at their convenient time. You can get rid of scheduling hassles and improve your flexibility to find the right candidates effectively and efficiently.
4. Integrate Your Ats
Improve the quality of your applicant pool by ensuring you always have access to your top applicants. This way, you can communicate seamlessly with top applicants whenever you have an opening.
5. Enjoy Dedicated Support
NinjaInterview provides excellent support, whatever problem you face. This ensures that you give your candidates a great experience throughout the process.
To Wrap Things Up
The best video interview software ideally streamlines the interview experience for both recruiters and candidates. With great recruitment software like NinjaInterview by 500apps, you can elevate the experience for your team.
What Makes the Best Interview Assesment Tool?
#1
Hire faster by 50% with one-way video interviews
#2
Choose built-in coding assessments in Python, Java, .NET and 60+ languages
#3
Boost the screening and hiring process with autograding
#4
Evaluate candidates collectively from unlimited responses for multiple profiles
#5
Connect with built-in ATS like RecruitHire to speed up the shortlisting of candidates
#6
Share the link for assessments directly through emails
#7
Use 70+ pre-built screening questions for Quantitative, Verbal, Psychometric, and other types of assessments
#8
Integrate with ATS tool like built-in RecruitHire
#9
Unbelievable pricing - the lowest you will ever find
#10
Everything your business needs - 50 apps, 24/5 support and 99.95% uptime
Join the SaaS Revolution
All-in-One Suite of 50 apps

Unbelievable pricing - ₹999/user

24/5 Chat, Phone and Email Support