How To Choose The Right One Way Video Interview Platform
A great one way video interview platform allows recruiters to optimize the hiring process. In this article, we walk you through the process of choosing one.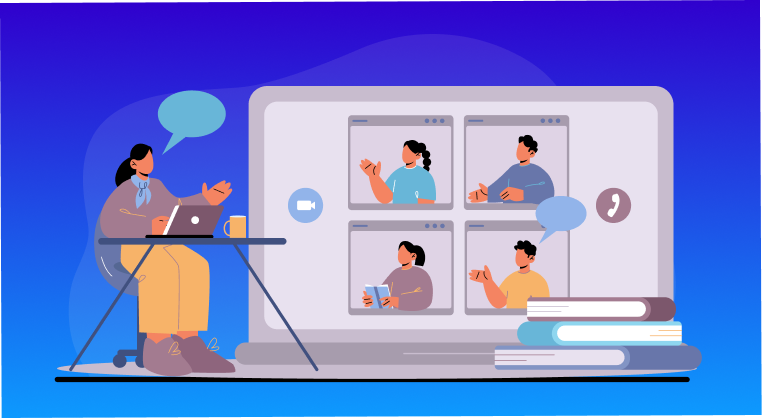 Video interviewing has taken over the hiring process around the world quite dramatically. Thanks in no small part to the pandemic, businesses were forced to completely adjust their hiring systems to determine the best candidates efficiently online. Because of this, the market for one way video interview platforms grew exponentially.
Video interview software has helped businesses in nearly every industry in several ways. From reducing the time spent on hiring to improving the quality of hires consistently, this software has allowed HR teams to become heroes at their companies. Whether a company is hiring for a tech role or is looking for a new office manager, there is often something for them to check out using a one way video interview platform.
Every role requires HR teams and other stakeholders to interact with the candidate. One way video interview platforms provide assessment tools to ensure that each interaction is maximized to determine if the candidate is a good fit for the role. One way video interview platforms also permit companies to elevate their brand in the eyes of candidates so that a job posting also becomes a great opportunity for businesses to promote their business.
The proliferation of one way video interview platforms has created multiple opportunities for businesses to refine their approach to scouring the job market for top talent and improve their efficiency. But with multiple solutions on the market, it can seem difficult for HR teams to determine which one way video interview platform would be best for their companies.
At 500apps, we're committed to helping you find the best solutions you need for your hiring. This is why we've created this article on one way video interview platforms. In this article, we'll explore the different types of one way video interview platforms and what you'd need to look for in a one way video interview software. We'll also take you through a step-by-step process for choosing the best one way video interview platform for your virtual hiring needs.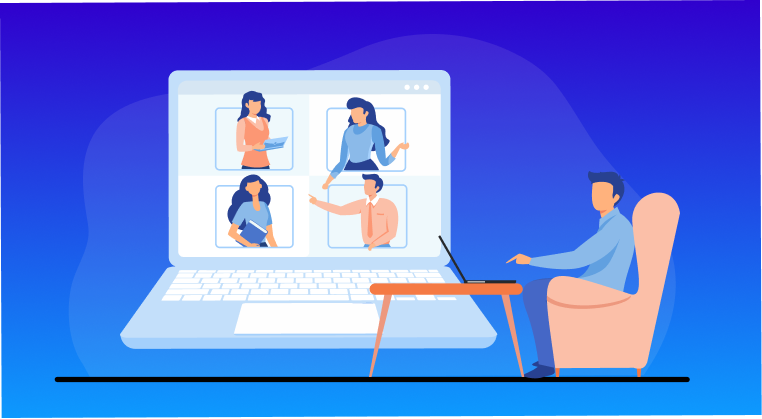 One Way Video Interview Platform And its Different Types
One way video interview platforms leverage technology to offer different types of opportunities to candidates to show their personalities and demonstrate competence. Here are the main types of one way video interview platforms:
Live Video Interviews
Before the advent of one way video interview platforms, most interviews had to be in-person, physical interviews. This meant that the recruiter or HR team and the candidate interacted in real-time at a physical location, often an office. It offered recruiters an opportunity to meet the candidate and get a feel for their personality, so they'd hire a likable and competent person for the role. Although recruiters may have done a few interviews over the phone, this was the standard.
However, in-person, physical interviews take much time, effort, and money to schedule and execute. Recruiters would sometimes be stuck for days or weeks trying to schedule a convenient date for an interview, especially for top positions. Plus, the expense of flying in a candidate from another location can significantly add up to thousands of dollars, a significant demand from the company.
Today, live video interviews have made several aspects of in-person interviews possible over the Internet.
With a virtual interview platform, hirers and candidates can interact in real time over the Internet. Hirers can see facial expressions, judge personality, and efficiently observe candidates' responses. They can also easily ask follow-up questions where they need to, which ensures more clarity than questionnaires. This ensures a better understanding of the candidate.
Usually, to schedule a video interview, a recruiter picks a date for the interview and sends it to the candidate beforehand. Both parties can also agree on the interview date depending on the company policy. Every team member can join in from a remote location on a designated online video interview platform when it's time. One way video interview platforms may also allow recruiters to record the interview so that they can return to it later.
Asynchronous Video Interviews
Live video interviews are a great way for recruiters to meet the candidate. However, today's hiring teams are exploring a new form of the online assessment system. In the past, schedules had to align for a phone call or a trip to the recruiter's office for an interview. Today, with advanced one way video interview platforms, hiring is being revolutionized.
Asynchronous video interviews allow recruiters and candidates to communicate at their convenient times. Rather than a live conversation, recruiters can send preset questions to the candidate, who can record their answers at a convenient time. This video answer is then sent to the recruiter, who can assess the answers to determine how well the candidate fits the role. Asynchronous interviews are possible today because of technological advancements that allow candidates and recruiters to work flexibly. Therefore, schedules do not need to line up for recruiters to have a first impression of how the candidate is in real life. The candidate can demonstrate their personalities, industry knowledge, and why they are qualified for the role in a short video that saves time for both parties.
One major advantage of asynchronous video interviews is large-volume hiring. When a company has several candidates to interview for multiple roles, scheduling a date for an interview with each candidate can turn out to be a nightmare. Scheduling clashes, multiple overtime hours, and a prolonged hiring process are only some of its problems. However, with asynchronous interviews, candidates can quickly record their activity at their convenient time. This, it turns out, saves time and improves the speed of the hiring process.
Usually, it takes days to weeks to schedule a live interview. However, with asynchronous interviews, many businesses report that candidates send in their recorded answers in 24 hours or less. This shaves a lot of time off the hiring process, ensuring that recruiters find their target candidate quicker.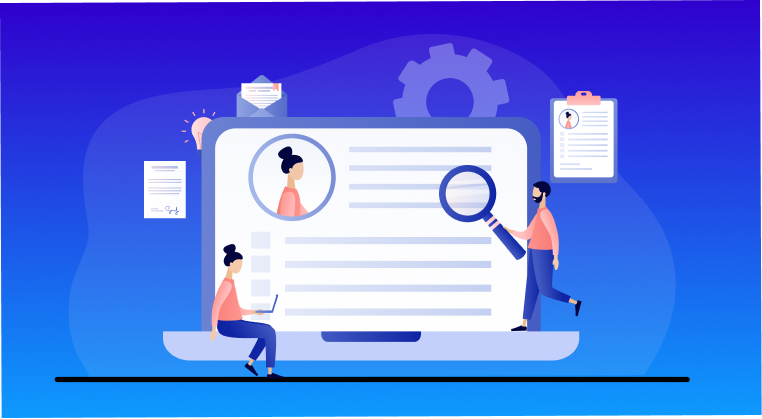 What to Look for in a One Way Video Interview Platform?
Now, you're looking to get a one way video interview platform for your business. In that case, chances are that there are a few features that you're looking forward to. We want to outshine your competitors by showing you some of the best features to look out for in online interview tools. Here are a few of them:
Interview Scheduling
A great one way video interview platform should make interview scheduling easy and convenient. With the touch of a few buttons, you should be able to choose a suitable date and time and send it across to the candidate. Usually, the recruiter and the HR managers have slightly different roles, which means that the recruiter must ensure that the date for the interview is good enough for the HR manager as well. When this is agreed upon, the recruiter can send the candidate the date.
Many great one way video interview platforms allow calendar integration, ensuring that candidates can add the interview date to their calendar and get a reminder. Other one way video interview platforms also offer recruiters the opportunity to create custom email or SMS reminders, to ensure that candidates do not miss their interviews.
Multiple Interview Formats
The best types of virtual interviews come in various formats, and for recruiters to maximize the Internet to generate results, they'd need to harness these formats. Common interview formats are:
A live video interview allows recruiters and candidates to interact in real time. Live one way video interview platforms provide many of the advantages offered by in-person interviews, but without the inconvenience of commuting to a venue.

Asynchronous video interviews eliminate scheduling hassles so candidates whose schedules do not sync with the HR team can easily demonstrate their skills and personality. Asynchronous interviews are common for teams hiring remotely, especially for candidates in different time zones.

A video resume is an innovation in video interviews that allows candidates to interact with the team while showing their competence. A video resume summarizes a candidate's education, skills, and competencies in a short recording. In a video resume, a candidate does not answer any question in particular. Usually lasting one to three minutes, video resumes play the role of a resume, but with the added advantage of meeting the candidate asynchronously.
Interview Collaboration
A great interview platform ensures that every member of the HR team can contribute to hiring top candidates. Excellent interview platforms allow HR managers to add as many team members to the hr recruitment software. Usually, it also allows team members to communicate and share their opinions about each candidate. With collaboration, the tendency of a single person's prejudices to influence decisions is reduced.
Proctoring
A great one way video interview platform allows you to ensure that candidates do not cheat or game the system to get false results. This allows you to monitor candidates remotely, guaranteeing that your chosen candidates are the best.
NinjaInterview offers automated proctoring with its advanced one way video interview platform. As a recruiter, you're able to monitor candidates effectively. Our one way video interview platform takes screenshots automatically and at regular intervals so that you see which candidates are following the rules. You can also disable copy-paste with this video interview tool, ensuring that candidates give only honest, direct answers.
Simplicity
A great virtual interview platform should be simple and easy to use. You do not want your candidates struggling to move from one part of your platform to the next. With an intuitive, easy-to-use interview platform, you're assured that your virtual hiring gives candidates a seamless experience.
Branding
Branding is another great feature of online recruitment software. You can show off your company's values with an excellent one way video interview platform with customized branding. Promoting your brand identity can encourage candidates to identify with your company. This can help attract great candidates to work with you.
Customer Support
When choosing a virtual interview platform, knowing that you can give your candidates and HR team a seamless experience is crucial. When you choose a platform with excellent customer support, you're sure that even if you run into problems, there's someone on hand to help. This helps to reduce your stress if you run into a technical issue and ensures your candidates have a great experience.
ATS Integration
An applicant tracking system offers recruiters the opportunity to have a pool of great candidates available so they can contact them for an online interview whenever they need a new employee. A great online interview platform allows you to integrate with your ATS software to get access to top candidates easily and conveniently.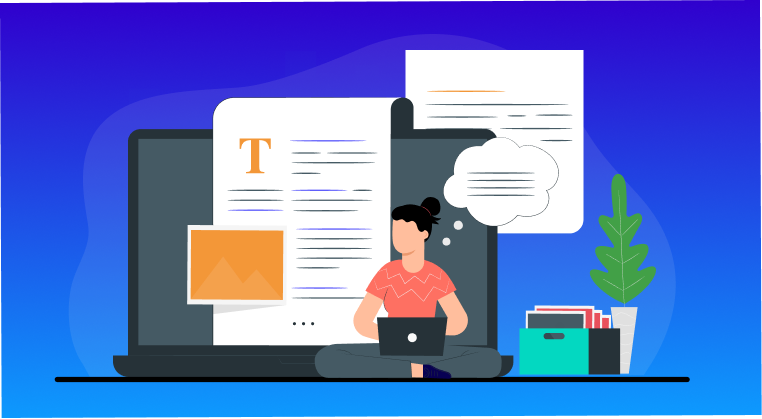 Choosing The Right One Way Video Interview Platform
Follow this step-by-step process to choose a great one way video interview platform for your business:
1. Converse With Your Team
Using a great one way video interview platform is a team effort, so choosing one should be a team effort. Ensure to work with your team to determine the pain points, so you can choose a video interview software that addresses existing problems.
2. Determine Your Needs
After understanding your team's needs, combine them with your goals for the team to determine what features you need your one way video interview platform to have. Not every feature on the market is necessary for your company, so it is important to know which features are the topmost priorities.
3. Explore Your Options
When you've determined what you need from an interview tool, it is time to go to the market. Check existing software for features that match your needs while not being complicated to use. This includes free online assessment tools, automated proctoring, branding, et cetera.
4. Examine Pricing
A one way video interview platform is supposed to help save money, so you must choose software that fits your organization's pocket. Examine pricing options to pick one that meets your needs while not breaking the bank.
NinjaInterview by 500apps offers some of the best pricing on the market. At only $14.99 a month for premium features, NinjaInterview allows you to optimize your hiring process significantly.
5. Check for Customer Support
Choosing an interview platform is a critical decision. Choose a solution with excellent support to ensure that problems are handled efficiently.
6. Onboard Your One Way Video Interview Platform
When you've chosen a one way video interview platform, it is time to launch it! Walk your team through its features, and enjoy an optimized hiring experience.
Conclusion
Choosing a great one way video interview platform is important for your hiring process. When choosing one, ensure to follow the right steps and procedures. An excellent interview platform significantly boosts your chances of getting great hires for your business.
What Makes the Best Interview Assesment Tool?
#1
Hire faster by 50% with one-way video interviews
#2
Choose built-in coding assessments in Python, Java, .NET and 60+ languages
#3
Boost the screening and hiring process with autograding
#4
Evaluate candidates collectively from unlimited responses for multiple profiles
#5
Connect with built-in ATS like RecruitHire to speed up the shortlisting of candidates
#6
Share the link for assessments directly through emails
#7
Use 70+ pre-built screening questions for Quantitative, Verbal, Psychometric, and other types of assessments
#8
Integrate with ATS tool like built-in RecruitHire
#9
Unbelievable pricing - the lowest you will ever find
#10
Everything your business needs - 50 apps, 24/5 support and 99.95% uptime
Join the SaaS Revolution
All-in-One Suite of 50 apps

Unbelievable pricing - ₹999/user

24/5 Chat, Phone and Email Support