Top 5 Job Interview Tools for Talent Acquisition
The selection of the best applicant is critical to the organization's growth. It is critical to be prepared and to analyse the risks accurately.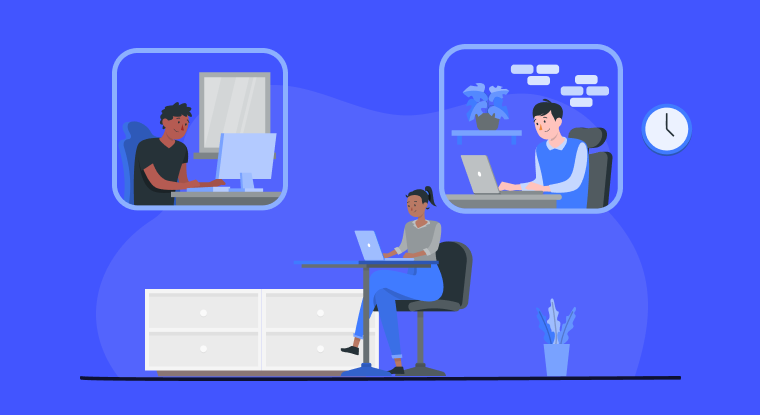 The earliest steps of hiring are often handled by the human resources department. Through interviews, potential employers and employees can determine whether a candidate's personality and skill set fit the requirements and culture of the company.
Although it's a prevalent misconception that candidates should spend a lot of time preparing for a job interview, HR shouldn't cut corners. After all, HR is in charge of screening and spotting the most talented candidates.
In interviews, you can learn valuable information about a possible colleague that is not available on their résumé.
You don't want your business to lose a possible employee because you came off as unprofessional or didn't have the skills and knowledge that HR people are expected to have. The interviewee's initial point of contact and a company representative, HR, is likely to make a big first impression.
Finding the right applicant to hire is essential to the business's success. Both preparation and a fair evaluation of prospects are essential. It would be advisable to create a list of fundamental questions that you absolutely must ask, carefully review each applicant's resume, and make a list of any extra inquiries you might have.
Benefits of Job Interview Tools
Job interview tools enable an employer to evaluate each applicant's abilities and knowledge to determine whether they are a good fit for the business. Great source of Information: Interviews are a key source of significant and trustworthy information. They are not simply for job applications.
1. Save Costs
The expense of conducting interviews ranges from bringing the applicant out to lunch on the day they arrive at the office to flying interviewers and candidates in. Video conferencing options are more affordable yet offer a sufficient level of human engagement.
2. Flexibility
It is an ideal practice to have the candidate meet the complete interview panel in one day, especially if they are in school or already have another employment. This shows respect for candidates who travel on-site to interview. Unfortunately, coordinating the schedules of 4–7 interviewees in a window of 4-6 hours can be quite difficult. My main objective when scheduling onsite interviews is to line them up back to back without any noticeable awkward breaks, which makes me feel like I'm playing a frantic game of Tetris.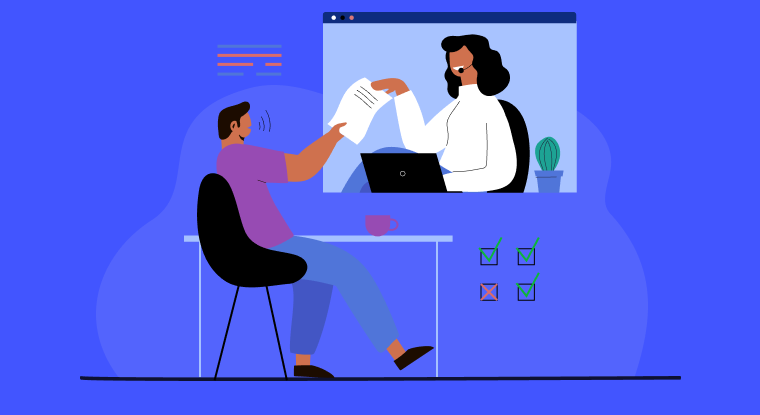 3. Reduce time-to-fill
Time-to-fill is a crucial recruiting indicator to monitor. Knowing how long it takes to fill a position gives the company information about the role's difficulty to fill, the organization of the hiring process, and the cooperation of the interview team in arranging interview times. The majority of recruiters would agree that because interviewers are too busy to fit in interviews, onsite interview dates are frequently postponed and delayed.
4. Modern
Traditionally, a face-to-face meeting has been a part of employment interviews conducted by businesses for many years. Companies now have access to a wide variety of virtual communication technologies to help employees keep in touch. Many businesses are using virtual recruiting solutions to streamline their hiring process because doing in-person interviews is currently not an option.
5. Convenience
The majority of the administrative work associated with in-person interviews is removed by conducting them virtually. The talent pool is widened by virtual interview to accommodate candidates from other regions. Geographically expanding the pool makes it possible for candidates to interview and perhaps obtain a job offer without having to pay for travel. ‍
6. Candidate Pool
Even if they fully intend to relocate to the location where the employer is based, many candidates are afraid to go for job interviews because it's a lot of money to risk for an uncertain outcome. Some companies won't pay for candidates to fly out for interviews, and if they don't, the candidate will be responsible for making the financial arrangements. Candidates can thoroughly research organizations using virtual interviewing from the comfort of their own homes, accept a job offer, and sign on without having to pay for any travel expenses throughout the hiring process.
7. Eliminates In-Person Interview Stress
Many people experience nervousness during job interviews. High levels of nervousness before an interview might make it challenging to speak properly and potentially hurt a candidate's chances of getting the job. By doing interviews virtually, some unneeded extra stress is removed, such as worrying about choosing the correct outfit, getting lost in traffic, finding parking, or maybe spilling coffee during the interview. Candidates can interview virtually from a convenient location and present their strongest points.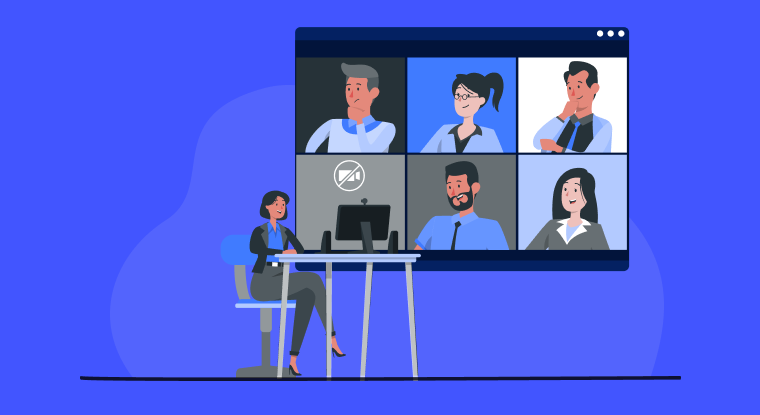 Check Out the List of Best Job Interview Tools
NinjaInterview
Pre-employment testing software is NinjaInterview. Through video interviews, you may establish employment and control evaluations. Hiring managers personally administer and evaluate candidates. Automated evaluation grading and shortlisting can shorten the time and speed up the hiring process.
Key Features
Virtual one-way video interviews can cut your hiring time by more than 50%
Automated evaluation of assessments and candidate shortlisting to expedite the hiring and screening process
Python, Java, Javascript,.NET, and 60 other languages have built-in coding assessments
Countless responses and projects to collect numerous applicant profiles and evaluate them in light of various job requirements
Sync RecruitHire with your ATS or other built-in applications
Avail NinjaInterview along with 49 other apps at just Rs.999/user/month or $14.99/user/month
Talview
A recruitment software with AI at its core is Talview. Every person has the right, in our opinion, to reach their full potential, both academically and professionally. Because of this, Talview is trusted by thousands of recruiters and educators around the world to reinvent, humanize, and democratize their high-volume hiring and extensive testing and certification processes. A hiring and job interview tool powered by AI that unifies how businesses search, interview, and evaluate top prospects and learners while assuring a straightforward, enjoyable experience for all. Customers may handle video interviews, assessments, scheduling of interviews, and exam proctoring with Talview from any device with ease and effectiveness.
SparkHire
For HR departments and staffing specialists, Spark Hire is a cloud-based video interviewing platform that offers the choice of one-way pre-recorded interviews or live interviews. Other capabilities include customizable branding, ROI data for video job interview tools for the recruiting team to comment on, rate, and share interviews, and open-invite interviews that can be used on a variety of platforms, such as social media and job boards. Within the Spark Hire platform, users may manage applicant rejection, tag interviews for searching purposes, and upload personalized welcome videos for applicants. To review a candidate's comments, each interview can be replayed at any time.
EZHire
Recruiting teams may manage the entire interview process and choose candidates with the aid of the video interview platform, EZHire, a job interview tool. Businesses can give questions or tests to candidates using the cloud-based platform, which also enables self-recording of replies using video recording capabilities. To send personalized questions or assessments to candidates, hiring managers and HR teams can choose parameters like the maximum time limit, the maximum answer length, the number of attempts allowed, and more.
ScreeningHive
With the aid of one of the video job interview tools ScreeningHive, you may quickly hire prospects. The effective and reasonably priced online job interview tool from ScreeningHive helps organizations and staffing agencies speed up the hiring process. Recruiters and HR managers benefit most from it.
In Conclusion
Now that you are aware of the top 5 job interview tools, you should spend your time identifying the best match for the hiring objectives of your company. Adopting these technologies will assist you in resolving scheduling issues, improving the candidate experience, and assisting in the prevention of hurdles such as disease outbreaks, transportation restrictions, or natural disasters, among other things. Of all, this is just a single step in the procedure. Making a distinction in the online interview will also depend greatly on the questions you choose to ask. In essence, it will advance your interview process and provide a return on your investment.
What Makes the Best Interview Assesment Tool?
#1
Hire faster by 50% with one-way video interviews
#2
Choose built-in coding assessments in Python, Java, .NET and 60+ languages
#3
Boost the screening and hiring process with autograding
#4
Evaluate candidates collectively from unlimited responses for multiple profiles
#5
Connect with built-in ATS like RecruitHire to speed up the shortlisting of candidates
#6
Share the link for assessments directly through emails
#7
Use 70+ pre-built screening questions for Quantitative, Verbal, Psychometric, and other types of assessments
#8
Integrate with ATS tool like built-in RecruitHire
#9
Unbelievable pricing - the lowest you will ever find
#10
Everything your business needs - 50 apps, 24/5 support and 99.95% uptime
Join the SaaS Revolution
All-in-One Suite of 50 apps

Unbelievable pricing - ₹999/user

24/5 Chat, Phone and Email Support