Benefits of Video Interviewing Over Traditional Interviewing
Unlike popular beliefs, video interviewing has multiple advantages for you compared to the traditional interviewing methods. One of the popular online interview tools is NinjaInterview, which can help reduce your interviewing time by more than 50%.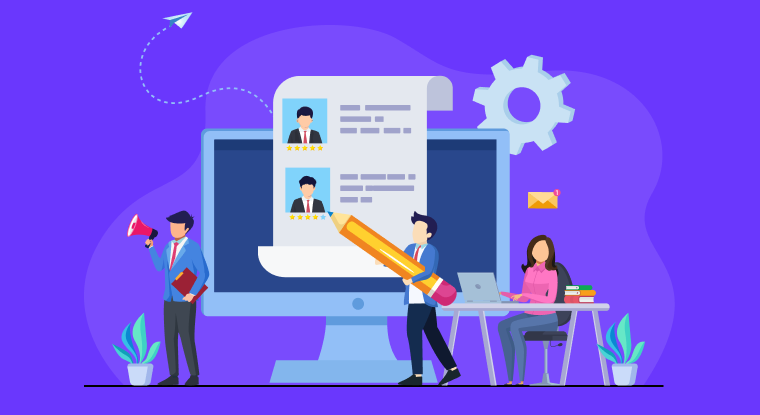 With the recent global pandemic hitting most of the countries of the world, several types of travel restrictions have come up. As a result, visiting foreign lands to hire candidates for a job in your organization may not seem as simple as in the past. However, you can easily overcome such limitations by using interview software.
Due to the growing demand for such software, you will find different types available in the market. Although the benefits of video interviewing are aplenty, choosing the proper virtual interview software may seem like a significant challenge.
What Is A Video Interviewing Software?
As the name suggests, an online interview platform is an essential tool in the hiring process. Recruiters use the software for interviewing possible candidates remotely from any corner of the world. It is a new age technology that has revolutionized how interviews are conducted.
Video conferencing tools have indeed been around for a pretty long time. However, the sole purpose behind creating video interview software is to recruit new candidates for a job vacancy in an organization. These tools are nothing like the age-old conferencing tools. You will find options to take notes, submit feedback, and so on. In other words, virtual interview software makes recruitment more straightforward and more innovative.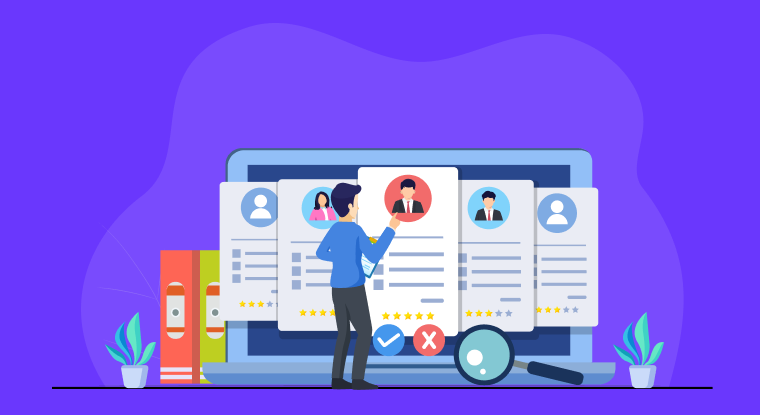 Video Interviewing Software Benefits
Many people think using traditional interviewing methods is always fruitful and efficient. However, they do not understand the numerous benefits that virtual hiring has in store for recruiters. Some of these benefits are discussed hereunder.
1. Saves Money
Interviewing costs include several minor aspects. These include offering snacks to candidates, flying interviewers to faraway destinations to interview candidates, etc. if you opt for a good quality video interviewing tool, you can easily avoid such costs. There is no need to conduct in-person interviews, and offering snacks to candidates online is impossible. As a result, the overall interviewing costs decrease.
2. Reduce Your Time-To-Fill
When you talk about time-to-fill, it refers to a crucial metric to track in any hiring process. If you can find out the time it takes for you to fill a role in your organization, it will give you several vital factors. These include the difficulty level of the position to fill, how organized your recruiting process is, and how cooperative your recruiters are in clearing the interview schedules. For example, onsite interview dates are often postponed or delayed since recruiters try to squeeze in more candidates for interviews.
3. Makes the Recruitment Process More Consistent
With the help of interviewing software, you can record the different sessions. This is crucial since recruiters often forget what candidates say during an interview. Using such software, better inform the candidate that the sessions will be recorded. This will help you to gain consistency. Then, once the interviews are done for the day, you can always go back to the recordings, make notes, and take the final call.
4. Scheduling Flexibility
Several job applicants are either students or currently working somewhere else. In such cases, it is always recommended and respectful to complete the entire interview panel on the same day. Unfortunately, juggling the calendar availability of several recruiters in 4-6 hours will be challenging.
You can easily avoid scheduling onsite interviews thanks to the virtual interview software. Instead, you can schedule the interviews as per your availability and gain flexibility in your work schedule.
5. It Is Convenient The in-person interviewing process may give rise to several types of administrative burdens. You can easily avoid such obligations if you opt for video interviewing sessions. In addition, video interviewing offers a wide range of conveniences to recruiters and candidates alike. It eliminates travel times, booking meeting rooms, and coordinating waiting rooms. It also allows you to screen global talents from the comfort of your office or home.
6. Gets Rid Of In-Person Interview Stress
If you visit a waiting room filled with job candidates, you will feel the anxiety lingering in the air. There is no overseeing the fact that in-person interviews can be a stressful job for recruiters and candidates alike. A high anxiety level can make it impossible for clear communication to happen. Even if a candidate is suitable for a job, getting anxious during an interview can sabotage his chances of bagging the job. Video interviewing can avoid such anxiety and ensure smooth and clear communication between candidates and recruiters.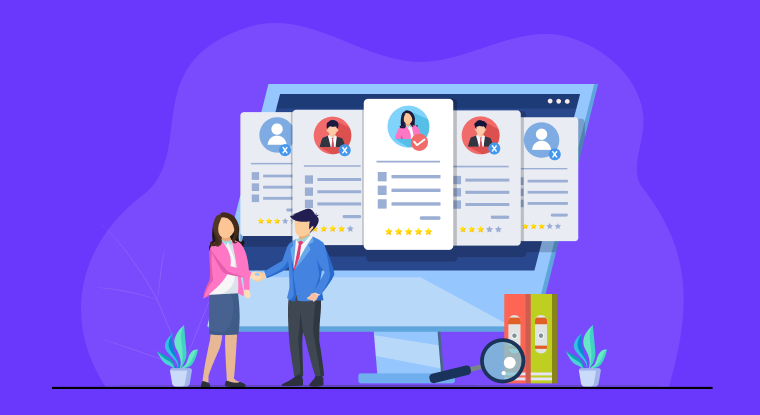 NinjaInterview – The Future of Video Interviews
If you are looking for a interviewing software with all the necessary features to conduct online interviews, then NinjaInterview will be your choice. Apart from making your online interview sessions as efficient and effective as possible, it also reduces your recruiting time by more than 50%.
NinjaInterview is developed to optimize the entire interview process. Several built-in interview tool help you conduct virtual interviews without wasting time. it comes packed with several powerful features, such as:
Automatic grading
Real-time grading
Position management
Candidate comparison
Intuitive dashboard
Video support
Session recording
Video assessments
Online aptitude testing
Conclusion
Video interviewing is the new normal for most large-scale organizations. Although it is still a new concept, virtual interview tools have proved worthwhile in the corporate world. It does not just provide convenience to recruiters; it is also helpful for candidates. Virtual interview software helps to avoid stress, reduces costs for a company, adds flexibility to recruiters' schedules, and helps screen all international candidates.
NinjaInterview is one of the most popular video interviewing tools out there. The software will make your hiring process seem like a child's play with many features. NinjaInterview is also made to help save your time by more than 50%. So you can use up the free time for other essential tasks. The software was made by 500apps. The developer has more than 39 different tools to cater to the needs of various departments of an organization.
What Makes the Best Interview Assesment Tool?
#1
Efficient Vacancy Management
#2
Smart Candidate Management
#4
Unbelievable Low Pricing
#5
Quick Profile Assessments
#6
Easy Candidate Evaluation
#7
Real-time Data Updates
#8
Unlimited Question Library
#9
Pre-recorded video interviews
#10
24/5 Support and 99.5% Uptime Guarantee