Top 7 Online Assessment Tools For Business Professionals
Online assessment tools are crucial for selecting the best candidates from a pool of applications. This article reveals why they are useful and explores the top software solutions for businesses.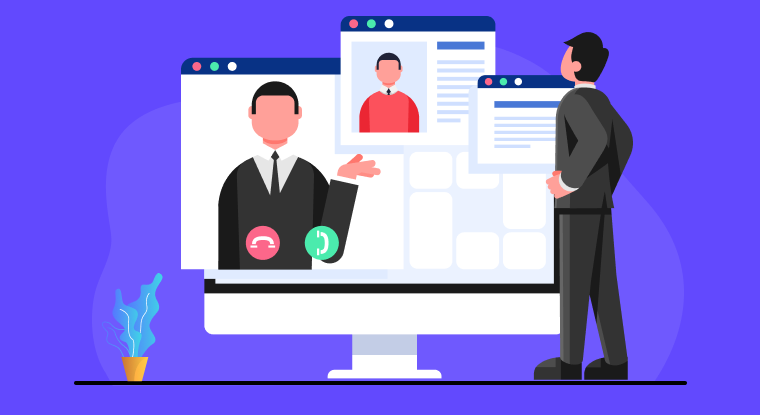 Virtual hiring is making it easier for businesses to hire top professionals across the globe. Today, many businesses can exist almost entirely online, as they can remotely hire, onboard, and collaborate with new staff. Because hiring is now online, businesses have needed to ensure that they can assess prospective new employees virtually and determine if they have the right skills and personality to thrive in the role.
So, enter online assessment tools! Assessment tools make evaluating a candidate easier, by providing customized testing that reveals the candidate's strengths and weaknesses. Besides this, online assessment tools can leverage technologies to boost testing efficacy so that you can get the best out of your tests.
And recently, businesses have recognized the utility of these tools, with many businesses porting to this technology in only a few months. It's already well known that up to 75% of workers lie on their resumes, so standardized testing that effectively reveals candidate strengths is valuable. Everyone uses virtual testing today, from big companies like IBM and Deloitte to small and medium businesses.
But with several software solutions on the market, it can seem like quite a task knowing which assessment tool to choose. If anything, however, you'll need robust online assessment tools that capture the strengths and weaknesses of your candidates and allows you to build an accurate picture so that you can hire the best candidate for your company. We want to help you pick the best tool for your business, which is why we've created this article. Here, we'll examine why an assessment tool is important for your business. We'll also explore the top 7 online assessment tools you can consider to improve your hiring process.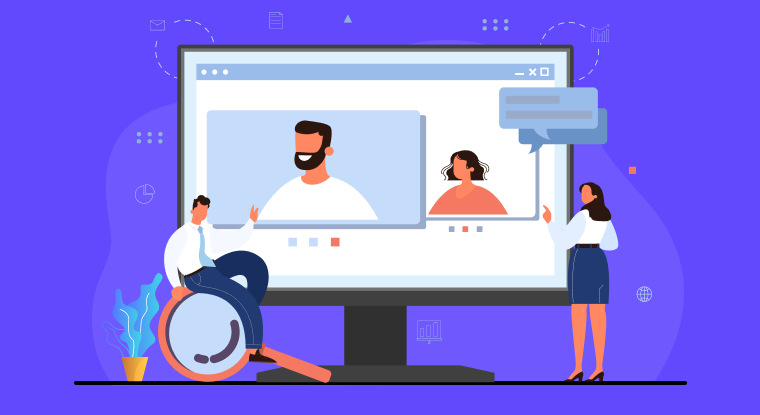 Why Are Online Assessment Tools Important For Businesses?
Online assessment tools and interview software help businesses in several ways. Here are a few of them:
Provides Proof of Skills Candidates often overstate their abilities on their resumes to appear attractive to employers. Thus, basing hiring decisions on a resume and cover letter may be a terrible mistake. A standardized assessment test, whether a timed online questionnaire or on a video interview platform, helps to reveal the candidate's strengths and abilities more accurately. This provides valuable evidence of a candidate's mastery of their skill set.
Accelerates the Hiring Process Online assessment tools allow you to evaluate several applicants simultaneously so that you can get a full picture of multiple applicants easily. With online assessment tools, you can automate the testing stages, ensuring that your hiring speed increases significantly.
Scales Your Recruitment Process With a physical interview, there is a limit to the number of candidates your HR staff can reasonably assess within a job cycle. This tends to exclude a large number of potentially great employees from getting into your company. Online assessment tools allow you to assess even more candidates as part of virtual hiring, increasing your chances of finding a great candidate.
Hire Remotely Online assessment tools boost your ability to assess candidates from anywhere worldwide. Combined with video interview software as a complete suite, you can add global talent to your employee payroll. This is especially valuable for companies hiring freelancers and remote workers.

Reduces Employee Turnover Employee turnover is one of the biggest reasons for financial losses to companies. In the past five years, turnover has cost businesses over $200 billion. A common reason for employee turnover is dissatisfaction by the employee or employer. When an employee is not happy with their job, they tend to leave. On the other hand, employees who perform poorly in their roles are also let go. The recruitment software reduces the likelihood of employee turnover by assessing the candidate on all fronts. It helps interviewers understand the candidate's interests and abilities so that only candidates who will thrive in the role are selected.

Allows for Equitable Hiring Fairness and equitable hiring is receiving more attention in today's workplace. Businesses need to hire without bias to protect their reputation. Online assessment tools put everyone on a level field so that excellent candidates can shine. This helps eliminate recruiters' inherent biases, allowing for a more diverse workplace.
Top 7 Online Assessment Tools
Here are 7 top online assessment tools you can consider for your business:
NinjaInterview
NinjaInterview by 500apps is a top employee assessment and talent management tool for today's company, whether you're a small, medium, or large business. NinjaInterview offers automated testing templates that you can use for your hiring process. And if you want to get more hands-on, it also allows you to create customized tests for your candidates. NinjaInterview also allows you to incorporate video interviews into your assessment so that you're able to interact more personally. Pricing starts at $14.99 a month, with access to the entire 500apps suite.
eSkill
eSkill is one of the online assessment tools that offer customizable remote testing templates to help recruiters understand candidates on multiple fronts. eSkill offers a wide catalog of tests for several roles in your business, whether you're hiring a data analyst or an office manager. You can also elevate the experience with video assessment, allowing your candidates to display their personality and verbal communication skills. eSkill offers basic, premium, and enterprise plans, with exact details negotiable.
InterviewMocha
InterviewMocha is a web-based assessment solution designed for your business needs. InterviewMocha offers standardized tests in over 2500 skills, including 25 coding languages, IT skills, next-gen skills, and more. With these tests, you can assess candidates' abilities in their field and their employability. Having created testing solutions used by several Fortune 500 companies, you cannot go wrong with this software. InterviewMocha pricing is customized for your business size.
Devskiller
Devskiller is one of the top online assessment tools designed to help businesses effectively assess coding skills. Its RealLifeTesting methodology, trusted by hirers in several countries, helps recruiters find and recruit the best tech talent. By giving candidates practical coding assignments, Devskiller allows them to demonstrate their skills in a simulated work environment. Devskiller also allows companies to help their candidates improve their skills with its TalentBoost option. Pricing starts at $499 per month.
Evalground
Evalground is a robust talent assessment tool that helps businesses streamline the recruitment pipeline easily. Whether a coding assessment or cognitive testing, Evalground provides options to assess candidates efficiently. With Evalground, the recruiter creates a test once and sends it to all candidates. Evalground's software evaluates their performance and generates a report when they are done. It's that easy! Premium pricing starts at $1625 for 500 test attempts.
Plum
Plum is an AI-powered candidate assessment tool designed to help businesses hire the best candidates for a role at your business. Its highly advanced software offers a six-minute questionnaire to your HR team to define the behavioral needs for the role. Using these answers, it then creates a personalized cognitive and personalized assessment test. Their scores are then matched against top candidates to assess compatibility. Pricing starts at $750 per month, according to Capterra.
Mettl
If your business is searching for tech talent, Mettl is a great choice. Mettl is an online assessment tool that offers various assessment tests for tech roles, including front-end, back-end, and full-stack. Mettl also offers tests in several programming languages, including Java, C#, Python, and others. Pricing starts with a basic starter package of $249 per year.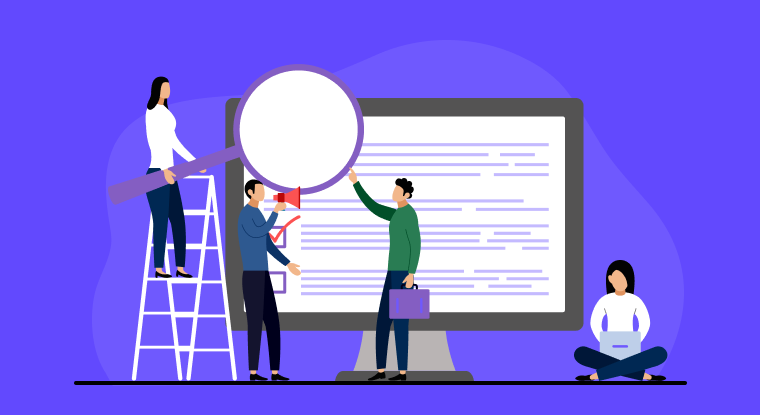 How to Use These Online Assessment Tools in Your Business?
Virtual interview tools offer several functionalities that you can employ for your business. Some of these include:
Aptitude Testing With aptitude tests, you can evaluate candidates' analytical and problem-solving skills. You can include a variety of subjects, including verbal and quantitative reasoning, logical reasoning, puzzles, and IQ testing.

Psychometric Testing You can use a psychometric test in an advanced interview tool to evaluate a candidate's psychological compatibility with the demands of a given role. This ensures you only select competent candidates for the position.

Skills Assessment This helps you create skills-based testing that analyzes the ability of candidates in a specific role. With tailor-made questions that directly assess the skills they'd use while on the job, you can determine how well they'd perform to hire the most skilled individual.
Programming Test You can test your candidates' aptitude in several programming languages with a tailored programming test. This way, you can get the best coding talents on your team.
NinjaInterview offers unlimited coding assessments for candidates in several coding languages, including Java, JavaScript, C+, C++, Python, Assembly, and more. Its automatic grading feature allows you to grade candidate expertise instantly so that you can hire the best tech talent for your team.
English Proficiency Test With English proficiency testing, you can assess a candidate's grammar, vocabulary, comprehension, and writing skills. You can also assess their spoken English and conversational skills with audio capture.
Wrapping Up
Candidate assessment is a crucial component of the hiring process. It helps recruiters find and fish out the best candidates from the pool of applicants. This way, you're sure to hire the best candidates for your open positions.
What Makes the Best Interview Assesment Tool?
#1
Hire faster by 50% with one-way video interviews
#2
Choose built-in coding assessments in Python, Java, .NET and 60+ languages
#3
Boost the screening and hiring process with autograding
#4
Evaluate candidates collectively from unlimited responses for multiple profiles
#5
Connect with built-in ATS like RecruitHire to speed up the shortlisting of candidates
#6
Share the link for assessments directly through emails
#7
Use 70+ pre-built screening questions for Quantitative, Verbal, Psychometric, and other types of assessments
#8
Integrate with ATS tool like built-in RecruitHire
#9
Unbelievable pricing - the lowest you will ever find
#10
Everything your business needs - 50 apps, 24/5 support and 99.95% uptime
Join the SaaS Revolution
All-in-One Suite of 50 apps

Unbelievable pricing - ₹999/user

24/5 Chat, Phone and Email Support