Why Online Interview Software Is Better Than Traditional Methods
Online interview software is creating a new revolution in the hiring process. Learn why incorporating an online interview software is an excellent idea for your business.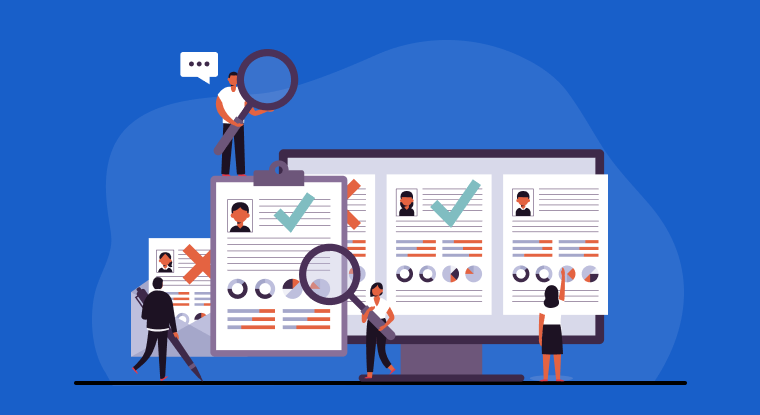 Companies have, lately, been using the internet and internet-based tools for everything from hiring to project management to employee payrolling. Although many processes were already online before the pandemic, hiring has seen significant changes since it went online. The software has transformed interviews from what they used to be into a new, more streamlined process.
But as with any new technology, HR managers will feel that this takes some getting used to. And they'd be right: online interviews are different. However, they come with many benefits, some subtle and others pivotal for the company's growth. Because of these reasons, companies must see online interviews for what they are – an opportunity to boost the company's growth and productivity through an efficient hiring process.
We want to help managers see exactly how they can boost the hiring process with online interview software. This way, you'd be able to maximize the features of online interview software like NinjaInterview to boost your hiring process. This article will reveal some of the issues with traditional interview methods. We'll also show how online interview software can help provide a better experience for both the company and the hires.
Importance of the Online Interview Software
The interview process is crucial for hiring new employees for several reasons. Here are a few reasons why interviews are critical:
1. Provides Valuable Candidate Information
Contains basic information such as where they studied, their skills, and other details. However, it's not a complete picture, even professionally. An online interview benefits can be a great way for finding the right candidate and provides extra information which may set them apart.
Interviews can typically wander in any direction, which often turns out to be good. Interviewees can talk about what they are comfortable with. This way, interviewers get valuable information for making excellent hiring decisions.
2. Evaluates Experience and Work History
As an interviewer or HR team lead, you'd have likely pored over each candidate's resume and other documents multiple times. This gives a picture of their experience, but only a partial one. An interview helps you translate their paper experience into something real and understandable.
By asking targeted questions, an online interview allows you to determine which candidate has the most practical experience and industry knowledge to make a great fit for your company. Interviews also allow hiring managers to seek clarification on candidates' work histories, so they have the information to make the right decisions.
3. Introduces the Human Element
Employees are humans, and interviews allow HR managers to evaluate other aspects of the person's character that may affect the quality of their work. This includes their hobbies, professional aspirations, role models, and interests. By allowing recruiters to see these shared interests, interviews make it easier to see which candidates would be a great fit for the company. It reveals how much they would fit into the company culture so that they can hire people who are best suited.
4. Shows People Skills and Communication Skills
Hard skills such as being a wizard at creating Excel spreadsheets or excellent data analytics skills are important. But they are only one part of the picture. No matter how good an employee is at their role, the work will stall if they cannot relate effectively with their colleagues and managers. The reason is simple – no one wants to work with a difficult person.
Interviews help reveal some of these people's skills that a resume review would be terrible at. For example, a person who gives only short answers to questions may be a poor communicator. Also, a person who gives poor answers to typical questions may simply be unorganized and unprepared.
5. Allows Candidates to Make Better Decisions
Although the HR team throws the questions, interviews are still a two-way process. Interviews are valuable face-to-face interactions between a candidate and a company. They provide important information about the company culture and the quality of the work they do. An organized company will have a well-structured interview process. A streamlined interview process with video interview software is important for attracting excellent talent to the company.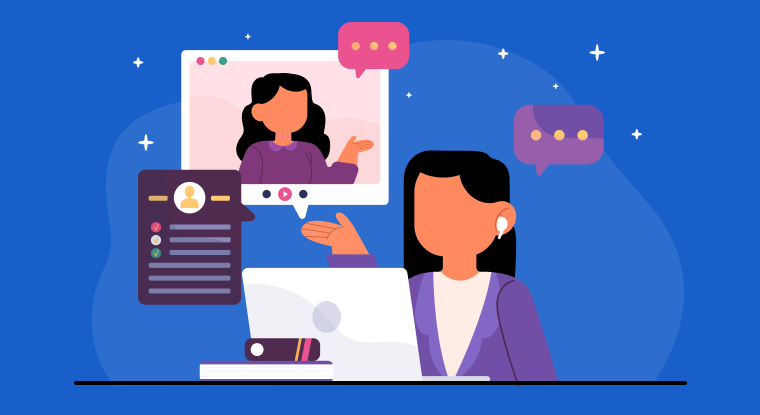 Issues With Traditional Interview Methods
Traditional interview methods have several problems. These include:
1. Time-wasting
With traditional, in-person interviews, dealing with high-volume applications can be a nightmare. Each candidate would need to have a specific, dedicated interview date, where they would need to sit with the HR team to discuss. This leads to several hours spent on several candidates who may likely be low prospects.
These wasted hours may likely backfire on the company, making it less attractive to top talents. In today's competitive job market, the ability of the company to attract top candidates quickly is essential. This makes traditional interviews less desirable to hirers.
2. More Difficult to Assess
Except they're recorded – and they usually aren't – traditional interviews cannot be replayed or reassessed. After the interview, all the HR team has to go on are their notes, which may not capture the full picture. Because they do not provide an opportunity for hirers to reassess the candidates, traditional interviews make it difficult to improve the hiring process. Thus, companies get stuck in a particular cycle, with no room for improvement or iteration to improve the quality of hires in subsequent hiring cycles.
3. Less Convenient for Candidates
In-person interviews can be very inconvenient, especially if the candidate and the employers are at geographically distant locations. And even if the candidate and employer are within the same state, it is still more of a stretch compared to a virtual interview. After all, it requires a candidate to adjust their schedule to meet up with the time for the interview.
Often, physical interviews would mean skipping work for a day, beating traffic, and minutes to hours of waiting, depending on how early they are to the meeting. This makes traditional in-person interviews unattractive to candidates.
4. Scheduling challenges
Scheduling an in-person interview can be a nightmare for candidates with very busy schedules, such as top managers and high-demand technical talent. Physical interviews require both the candidate and the interviewer to agree on a time, which can cause interview dates to be postponed several days to weeks. This leads to several uncertainties for both parties. And even more, it makes the hiring process stretch much longer.
5. More Expensive
Physical interviews cost more, for both hirers and candidates. For hirers who want recruits from far distances, they may have to sponsor a flight ticket or accommodation. According to Forbes, recruiters typically have to cover flight, car rentals, meals, and accommodation costs. For the candidates, the lost hours in transportation could have been spent at work and added to their paychecks. This makes traditional interviews expensive on both ends.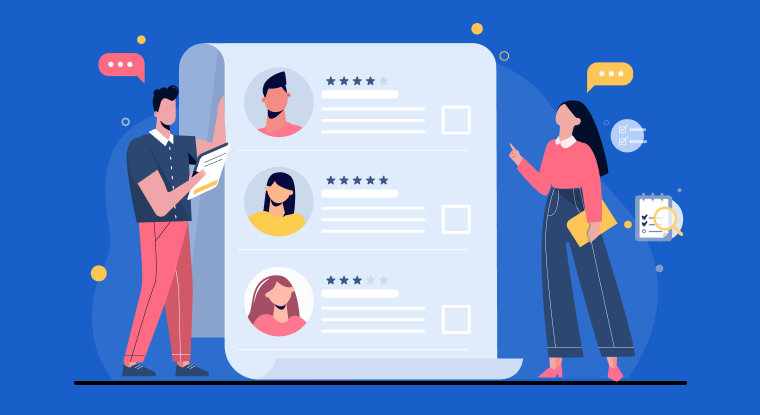 How Online Interview Software Can Provide a Better Experience?
An online interview tool can provide a better experience for candidates. Here are some of the ways that online interview software can provide a better hiring process for your company:
Faster and More Streamlined
According to the latest research, up to 23% of companies have stated that they want to move solely to virtual interviews. One of the reasons cited is the fact that virtual interviews offer more benefits in terms of speed. Online interviews take much less time and require little effort to pilot.
Facilitates Collaboration
Collaboration is essential for bringing the expertise of every member of the HR team together. All relevant stakeholders can pool their knowledge to make great decisions with online interviews. For example, NinjaInterview integrates with your applicant tracking system to help team members collaborate on hiring decisions.
Access to Top Global Talent
With assessment tool, it becomes easier to access top talent, no matter where they are. One-way video interviewing also eliminates scheduling hassles, so you can conduct your interviews easily whatever time zone you're in.
Scales the Hiring Process Easily
With in-person interviews, selecting the best candidates from a pool of applicants was a nightmare. The recruitment software allows you to create customized video assessments that help you to sift through the crowd and pick your best candidate.
Excellent Candidate Experience
Virtual interviews are more conducive for candidates. They allow candidates to attend interviews in a more relaxed environment. Additionally, online interviews intrude less into the candidates' schedules, so their time is respected.
Wrapping Up
Online interview software can help candidates and hirers derive a better experience from the hiring process. By saving time, promoting collaboration, and allowing candidates to take interviews on their terms, online interview benefits can greatly streamline the interview process.
NinjaInterview by 500apps offers multiple tools to streamline the interview process, from customized candidate assessments to ATS integration. Try out NinjaInterview for only $14.99 a month, and get access to an infinity suite of 37+ productivity apps in the 500apps suite.
What Makes the Best Interview Assesment Tool?
#1
Hire faster by 50% with one-way video interviews
#2
Choose built-in coding assessments in Python, Java, .NET and 60+ languages
#3
Boost the screening and hiring process with autograding
#4
Evaluate candidates collectively from unlimited responses for multiple profiles
#5
Connect with built-in ATS like RecruitHire to speed up the shortlisting of candidates
#6
Share the link for assessments directly through emails
#7
Use 70+ pre-built screening questions for Quantitative, Verbal, Psychometric, and other types of assessments
#8
Integrate with ATS tool like built-in RecruitHire
#9
Unbelievable pricing - the lowest you will ever find
#10
Everything your business needs - 50 apps, 24/5 support and 99.95% uptime
Join the SaaS Revolution
All-in-One Suite of 50 apps

Unbelievable pricing - ₹999/user

24/5 Chat, Phone and Email Support