You Can Distinct Yourself Using a Video Interview Platform. How?
With the help of NinjaInterview, virtual interviewing candidates has become a piece of cake for recruiters. It allows you to save hiring time by more than 50% and manage your candidates with a few clicks.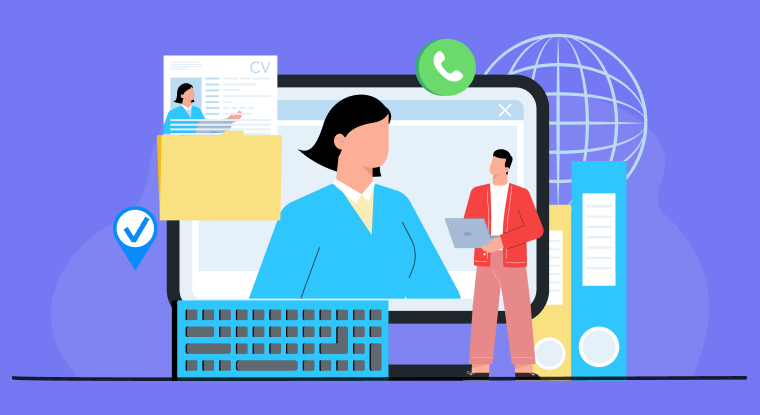 If you work in the HR department of a multinational company and handle thousands of job applications daily, you will understand how stressful hiring is for a recruiter. Although walk-in interviews were more prevalent in most industries, situations changed after Covid-19 happened. In this modern era, recruiters use video interview platforms to hire candidates.
What Is a Video Interview Platform?
As the name suggests, a video interviewing tool helps employers evaluate job applicants virtually. This type of software that helps with the virtual hiring process is essential if you want to hire candidates from different parts of the world. It can also help if you wish to screen candidates before meeting them personally.
Most often than not, companies use different communication tools, such as Hangouts and Skype, to conduct an online interview. However, a video interview platform can be more reliable than traditional communication tools.
Why Use a Virtual Interview Platform?
Although there are multiple benefits of using an assessment tool, you must choose the most appropriate video interview platform per your needs. Here are a few benefits of using a virtual interview platform.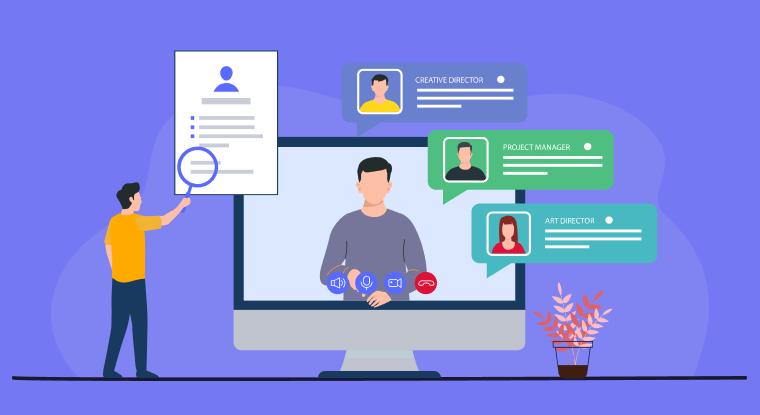 1. Connect With the Best Talent
Employing the best video interview platform, you need not limit your search for the best candidate within your country or state. You can also look for talents beyond your geographical boundaries. When you include global skills in your search for the best job candidate, you will invariably encounter many job applications. Thus, you need to spend more time screening every possible applicant. Video interviews can help you screen all the applications faster and easier.
2. Reduce Time Consumed and Hiring Costs
Conducting on-site interviews with a long list of job applicants can often result in a waste of time. There have been numerous cases wherein recruiters failed to choose a single candidate after spending an entire day interviewing candidates. With the assistance of a video interview platform, you can efficiently conduct online interviews and make a list of probable candidates before you go ahead with an onsite consultation. This will save you plenty of time, effort, and money.
3. Evaluate Language and Communication Skills
Several roles within an organization may require candidates with the best possible language and communication skillset. You can easily judge these skills in your list of candidates with the help of an online interview. A video interview platform will allow you to determine how fluent your candidates are in language and communication.
4. More Effective than Phone Screening
Many recruiters opt for phone screening when choosing the best talent for their organization. However, with the assistance of a video interview platform, you can opt for video screenings that can be more effective and efficient than phone screening. As a result, it can help you choose the right talent for the right job within your organization.
5. Move Through the Hiring Funnel
There may be situations wherein some of your candidates may fail to appear for an interview due to any reason. These candidates tend to lose out on a great career due to their inability to appear for the onsite interview. This might not seem fair on the candidate's part. Thus, with the help of a video interview tool, such candidates can still appear for an interview and move down the hiring funnel.
Most Important Features of Video Interview Software
Some features of interview software set it apart from traditional communication tools. Here are some of these features listed for you.
1. Structured Interviews
This feature allows you to record your interview questions based on the different roles. As a result, you reduce bias and get to ask each candidate the same set of questions. This will help you focus on their answers and also reduce the possibility of you getting influenced by other unrelated factors.
2. ATS Integration
If you can store your interview questions in your video interview platform, it makes it simpler to organize the entire recruitment process. You can schedule in-person and video interviews, leave your feedback, and review applicants' skills without switching between platforms.
3. Asynchronous Interviews
If you use video interview software, there is no need for you to meet each candidate in person. Instead, you can record the question, and the candidates can send in their answers at a convenient time.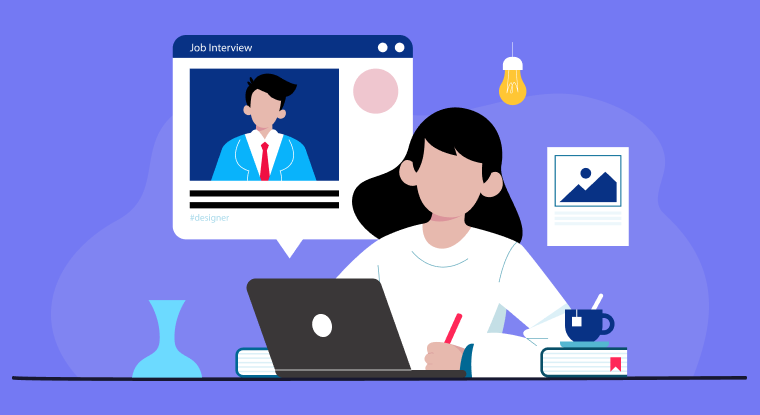 NinjaInterview – The Software That Helps Reduce Your Hiring Time By 50%
NinjaInterview by 500apps is the most sought-after video interview platform on the market. It is designed in such a way that it can cater to the needs of organizations of different sizes. NinjaInterview not only helps reduce your hiring time by more than 50% but also allows automated candidate shortlisting and assessment grading to quicken the hiring process.
NinjaInterview comes with built-in coding assessments in more than 60 different languages. In addition, it allows you to deal with unlimited projects and responses from job applicants. As a result, you can list many applicant profiles and, at the same time, assess them for various positions within your organization. Moreover, it also gives users access to 39 other applications including applicant tracking system and human resources management systems.
Some of the features of NinjaInterview that set it apart from its competitors include:
Online aptitude testing
Coding assessments
Video assessments
Candidate management
Unlimited questions
Personality testing
Individualized assessments
Conclusion
The day-to-day job of a recruiter has become more tedious than ever. They have to deal with multiple job applicants daily, which can be taxing on their minds and bodies. Additionally, dealing with a large number of profiles can also take a lot of time. Thankfully, the video interview platform can do the needful. It can save time by managing multiple applicant profiles within minutes and also save you the need to interview your candidates in person. NinjaInterview is one of the most promising video interview software in the market. It comes with all the necessary features that some of its most popular competitors may lack. The software is developed by 500apps, one of the leading developers of organizational software. They have more than 39 software to cater to the needs of companies and provide 24/5 phone, email, and chat support.
What Makes the Best Interview Assesment Tool?
#1
Hire faster by 50% with one-way video interviews
#2
Choose built-in coding assessments in Python, Java, .NET and 60+ languages
#3
Boost the screening and hiring process with autograding
#4
Evaluate candidates collectively from unlimited responses for multiple profiles
#5
Connect with built-in ATS like RecruitHire to speed up the shortlisting of candidates
#6
Share the link for assessments directly through emails
#7
Use 70+ pre-built screening questions for Quantitative, Verbal, Psychometric, and other types of assessments
#8
Integrate with ATS tool like built-in RecruitHire
#9
Unbelievable pricing - the lowest you will ever find
#10
Everything your business needs - 50 apps, 24/5 support and 99.95% uptime
Join the SaaS Revolution
All-in-One Suite of 50 apps

Unbelievable pricing - ₹999/user

24/5 Chat, Phone and Email Support