One-Stop Solution to Find Efficient Virtual Hiring Platform
The following read will help you learn all about the new and improved ways of hiring competent candidates for your companies through digital tools.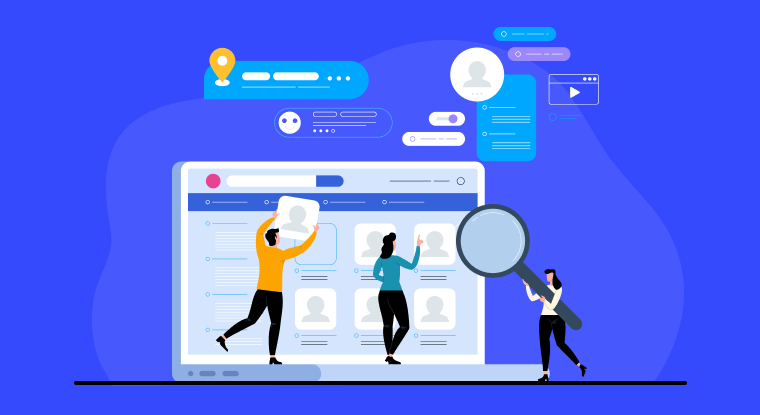 Candidates for jobs are plenty and companies are having a hard time choosing the perfect employee. Well, if your company is also in such a position, then this read will help alleviate your worries instantly. With digital recruitment tools, your hiring problems will disappear at a moment's notice and the work for your hiring team is going to get easier than ever imagined.
Consider all the work your hiring team has to do to choose the perfect candidate for you, and even that is not always a guarantee. Now imagine, a digital tool from the internet helping you do all of this with just one click. No ruckus of candidates sitting in waiting halls or the tension of judging each of them individually. Such a process takes a lot of time, time that good businesses usually do not have on their hands. 500apps brings you the best collection of digital tools for all your business needs in one place.
The age of the internet has revolutionized how companies hire new employees. Instead of just relying on face-to-face hiring steps and manual resume parsing, they just use digital tools that serve as hiring platforms. These tools are capable of doing everything that is required for a hiring process, the only difference being that they are a lot easier. Take a look below so that you can develop a better understanding of what hiring platforms are.
What Are Virtual Hiring Platforms?
As the name suggests, these are digital platforms that companies use to hire new employees. They are comprised of a variety of features that aid in this process. One of the best digital tools, NinjaInterview, has exceptional features such as automated assessment management, shortlisting, and screening of candidates to find the perfect fit for your company. Virtual hiring is the need of the hour and there is no better option for it than NinjaInterview.
It not only reduces your hiring time by over 50%, but it also allows you to manage and collect unlimited responses. Hence, the time-consuming tasks such as applicant profiling and screening that your hiring team had to do manually, are now just one click away. Gone are the days when companies manually graded the candidates. As of now, good businesses just use these digital tools for automatic grading, and the results are far better than the manual efforts.
Hiring platforms are used to conduct online interviews of candidates applying for respective jobs. It saves a lot of time and the absent ratio of candidates is far better as well. Experienced members can judge candidates by one proper look at them, as they are well aware of their tendencies due to their body language. Similarly, they can judge the candidate based on their specific criteria, the only difference is that this method is online. Over the past two years, the world has drastically shifted to a more online-oriented system as it saves time and resources.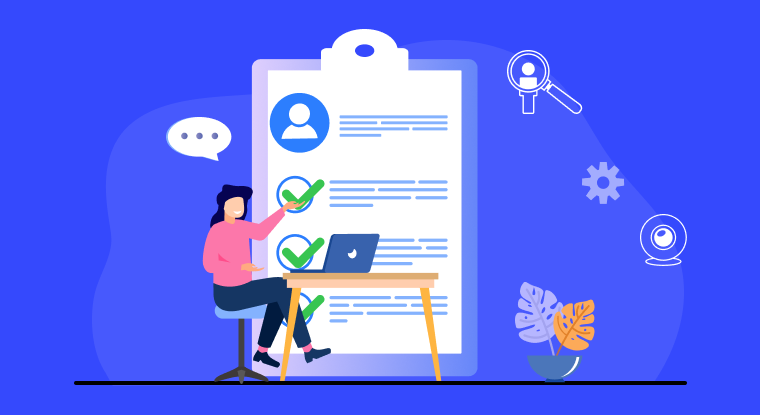 Benefits of Using a Hiring Platform
Using platforms has countless benefits, the first of which is that it not only allows the hirer to automate the process but also improves the experience for the candidate. He does not have to travel and can sit at home and give an online interview.
1. Their application process is a lot easier, and the submission of resumes can be done within a minute. Moreover, you will be able to set fixed assessment criteria through software such as NinjaInterview, and automatically shortlist the candidates.
2. By automating everything from job posts to resume parsing, precious time is saved for companies and they can invest it into other aspects of the company. This time was previously invested in manual tasks, but now all of that is pushed aside in favor of easy online work. The hiring process becomes more productive and efficient. Candidate management is easy like never before, and you can keep the records and performance analysis of these candidates within reach at all times.
3. Research has shown that companies that have adopted online hiring platforms such as NinjaInterview have seen a significant upgrade in candidate quality. This is because all the ineligible candidates are parsed out instantly, and don't make the shortlist. Moreover, the top candidates are barely on the market for 2 weeks as your competitors will snag them up quickly. To stay ahead of them, you can make use of hiring platforms and get these candidates to work for you.
4. Data collection is useful for every business, so it is no surprise that your company could use efficient data collection as well. It improves the hiring process and gives a better analysis of the candidate's tendencies. You will be able to make quick decisions from anywhere as long as you have the internet. This facility hasn't always been able, and the difference it has made is invaluable.
Conclusion:
There is no point in not choosing hiring platforms for your hiring needs because it is an exponential upgrade over manual processes. If you are still waiting to choose this blessing from 500apps, then wait no longer because your competitors are taking this step as we know it. Everyone wants to beat their competitors, and you must be vigilant and quickly take this decision. Sign up at 500apps and transform your business like you could have never imagined.
If there was any disadvantage to it, we would have told you but there isn't one, so the only advice you should follow suggests you go for it right this moment. The hiring process can make or break a business because the candidates are responsible for keeping it productive. If the candidates are good, the business will bloom and that is why hiring platforms are so successful around the globe.
What Makes the Best Interview Assesment Tool?
#1
Hire faster by 50% with one-way video interviews
#2
Choose built-in coding assessments in Python, Java, .NET and 60+ languages
#3
Boost the screening and hiring process with autograding
#4
Evaluate candidates collectively from unlimited responses for multiple profiles
#5
Connect with built-in ATS like RecruitHire to speed up the shortlisting of candidates
#6
Share the link for assessments directly through emails
#7
Use 70+ pre-built screening questions for Quantitative, Verbal, Psychometric, and other types of assessments
#8
Integrate with ATS tool like built-in RecruitHire
#9
Unbelievable pricing - the lowest you will ever find
#10
Everything your business needs - 50 apps, 24/5 support and 99.95% uptime
Join the SaaS Revolution
All-in-One Suite of 50 apps

Unbelievable pricing - ₹999/user

24/5 Chat, Phone and Email Support