Top 10 Assessment Tools to Conduct Online Interview
Virtual assessment has become more popular than ever and you can find several hiring platforms that make use of them. If you are wondering as to what is the best assessment tool that will guide you in the befitting way, we are here with the right guide for you.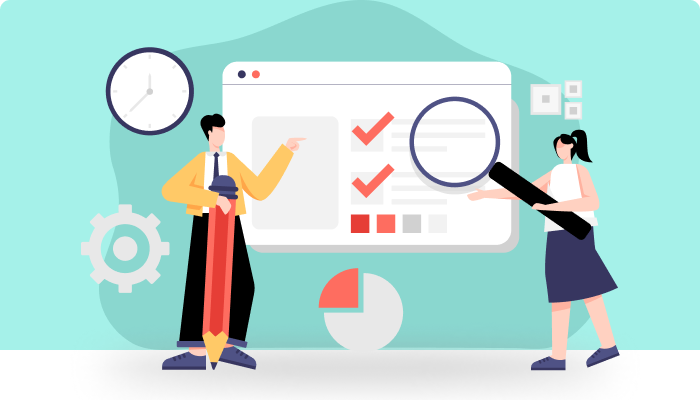 Taking a video interview is not enough when you are looking to conduct an online assessment. So, you need to find the right tool that can help you out. Let us see what they are. These tools come with several different features and it helps in making the whole assessment streamlined and better.
Benefits of Online Assessment for Business
There are umpteen benefits of carrying out online assessment. Let us see some of them.
Reduced admin overhead: With the help of online assessment, companies can cut down their administrative overhead significantly. It helps in reducing the amount of paper, ink, pen and more.
Automated tasks: There is no denying the fact that using such tools will automate several tasks and thereby cuts down the overall manual load and labor.
Quicker and efficient: Using these tools makes the whole process quick and much more efficient. It helps in speedy assessment and thereby is a better choice.
Scalable: Mostly the use of assessment tools makes the whole thing scalable and therefore better to implement. Even when you receive a lot of applications, these tools will ensure that you can scale it quickly.
Top 10 Assessment Tools
Now let us take a look at the best assessment tools that can come in handy. A lot of hiring platforms these days are making use of these tools.
NinjaInterview
This assessment tool has become a real part of the SaaS revolution. It helps cnducting one way video interviews and it has several built-in finding assessments that can allow you to test coding skills in multiple languages. Users can choose to integrate it with the applicant tracking system or also use RecruitHire, which is a built-in one. Made by500 Apps, this is a very powerful tool that has turned out to be handy in filtering through the endless applications and choosing the right ones. It eliminates a lot of useless and unwanted overheads and comes with the right pricing. The auto evaluation feature is precise and one can get limitless responses and generate endless assessment sheets in the matter of a few minutes.
Get started with the leading Assessment Tools today! Sign Up 14 Day Trial
Interviewer.AI
This tool makes use of an AI that helps in screening the different candidates and shortlisting them in an efficient manner. The bot is so designed that both the technological and psychological factors of the candidates are analyzed in a meticulous manner so as to come to the right decision. It is very efficient and it helps in automating all the tasks related to the hiring process. Using this tool allows the users to assess the actual skills that candidates possess and this helps in making the hiring process a whole lot more efficient and useful. It also helps in setting up asynchronous video interviews.
ZappyHire
This tool is the right platform that helps you when looking for the best shortlisted candidates among those who have applied. It is a collaboration platform that can be used by managers, candidates, and even interviewers alike. It offers one of the best interview scoring systems that is fully automated and this helps in making swift hiring decisions. Along with this, you can also use this software for the sake of making customized questions for the different candidates.
Adaface
Adaface is one of the powerful AI powered tools that is a great choice for the sake of evaluating the candidates. Once again, this comes in handy for hiring people who apply for the role of software developers. It has a chatbot called Ada who has been designed in an amazing manner. It can ask several questions and even evaluate them easily. This is why it helps in making great hiring decisions and is a must have tool for all kinds of employee assessment tests. It can also engage in different types of technical discussions and offers a great deal of information to the candidates and analyzes them as well.
iView.ai
This assessment tool comes in handy for judging the proficiency and grip over both hard and soft skills. One can use this tool for the sake of assessing coding proficiency, presentation skills, decision making skills and more. The tool is so designed that it helps in mimicking the real interview process and thereby cuts down the manual effort significantly.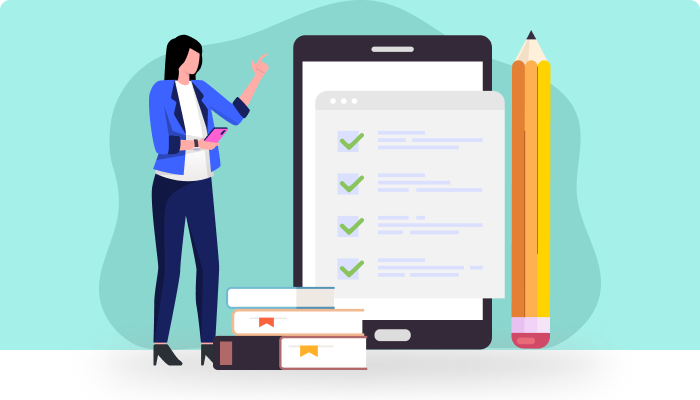 McQuaig
This is another great tool that has been used for a long time. It has been in use for more than 50 years now. The tool allows you to build the different job profiles and then it will help you assess the different applications and find the ones that are most suited for the jobs. This employee assessment test comes with a big library wherein you will find several standard job profiles. They have been made by assessing a large mass of hiring data to ensure the right precision.
Interview Mocha
If you are on the lookout for the best skilled coders who can work in the right manner for your firm and steer it in the right direction, Interview Mocha is one of the apt assessment tools to use. This hiring platform has several popular skill tests that have managed to enjoy astounding popularity. These include Bank teller aptitude test, CRM test, big data pig test and more.One can simply hover to the skills test library and then they can choose their own assessment or even request for a customized test based on their needs and requirements. Users can also choose to integrate the different tests and use the ranking tools to decide better as well.
Applied
This is yet another tool for online assessment that can be used for finding the best of talent that is likely to help the firm in an apt manner. The tool offers different types of timed employee assessment tests that help in a quick first round of filtering through the applicants. Along with this, one can choose to make the applications anonymous and even get them into different batches. This aids better competitive assessment as well.
Plum
This assessment tool had emerged as the winner at a startup competition back in 2015 and there has been no looking back ever since. It makes use of a very scientific model that has been hailed as exceptional by a lot of users.It extracts as many as 24 trillion behavioral data points and thereby helps in making strong profiles and assesses the applicants in the right manner. This tool also offers the right personality and cognitive ability test and therefore helps in drawing the best talent profile. The schematic view and the overall process has been hailed to be really beneficial.
Pymetrics
Last but not the least, Pymetrics is a six-year-old startup that was founded by neuroscientists who hailed from big institutes like Harvard and MIT. This assessment tool primarily aims at measuring cognitive and emotional skills and can therefore assess true strength and weakness of the candidates.
Conclusion
There is no denying the fact that most employee assessment tests are going to be conducted online owing to the endless benefits they have. The hiring platforms have understood the benefits and the ease they have to offer. So, if you too would like to carry out virtual assessment, the right way out is to pick one such online assessment tool and get going.
What Makes the Best Interview Assesment Tool?
#1
Hire faster by 50% with one-way video interviews
#2
Choose built-in coding assessments in Python, Java, .NET and 60+ languages
#3
Boost the screening and hiring process with autograding
#4
Evaluate candidates collectively from unlimited responses for multiple profiles
#5
Connect with built-in ATS like RecruitHire to speed up the shortlisting of candidates
#6
Share the link for assessments directly through emails
#7
Use 70+ pre-built screening questions for Quantitative, Verbal, Psychometric, and other types of assessments
#8
Integrate with ATS tool like built-in RecruitHire
#9
Unbelievable pricing - the lowest you will ever find
#10
Everything your business needs - 50 apps, 24/5 support and 99.95% uptime
Join the SaaS Revolution
All-in-One Suite of 50 apps

Unbelievable pricing - ₹999/user

24/5 Chat, Phone and Email Support