9 Best Recruitment Tools for Hiring People
This blog brings to you the 9 Tools for Hiring People, that would be the best for your business. As recruitment is a tough process, so, to manage this complicated process many companies use recruitment tools.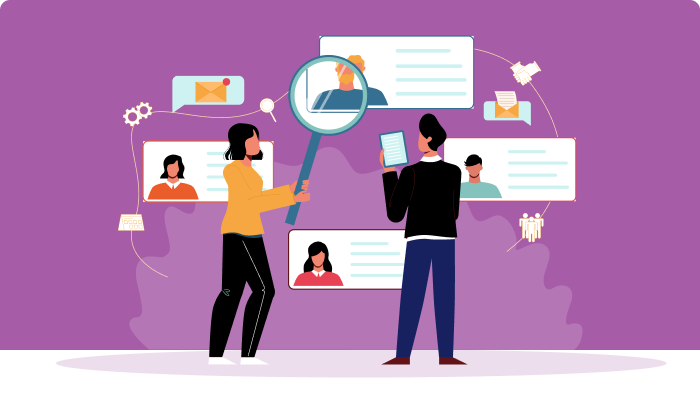 These Tools would help streamline the application process and help in everything from finding the best candidates to sorting out the best resumes and sending out the offer letters. With these tools you would always be on top with your hiring process. Now you'll get to know some of the reasons for these recruitment tools being so popular.
Why Are Recruitment Tools so Popular?
There are many reasons for these tools to be so popular among the organizations and businesses. These tools have become of the utmost importance for anyone working in the human resource department of an organization. Some of the reasons to opt for recruitment tools are the following:
Make it easier for employers to advertise the job openings in their organization and fill up all positions they were hiring for.
Prove to be instrumental in helping the organizations in managing the whole of the hiring process.
Make the finding, evaluating and selecting the best candidates that fit the position a much simpler task.
Help you post on multiple job searching portals, help you screen resumes, and test and track the applicants.
Improve the hiring quality, reduce human involvement.
Give a common platform for all the people who have a role in decision making of hirings.
Let us now move on to the list of 9 Best Recruitment Tools for hiring people.
9 Best Recruitment Tools for Hiring People
Following is a list of 9 best recruitment tools that exist to make the entire process of hiring easier and dynamic.
NinjaInterview
500apps provide you with a one stop solution for you to help in conducting interviews and more. Its features like autograding improves the screening speed. It also supports one way video interviewing. Its assessment tools provide you with over 70 pre built questions for assessing the candidate in every way possible. It can also support assessment of over 60 coding languages. This is a product by 500apps which means you can use this product with the rest of their apps at just $14.99 per month.
Key points:
Reduces hiring time by approximately 50 percent
Possess effective and intuitive interface


Get started with the leading Recruitment Tool today!
Sign Up 14 Day Trial
Harver
This hiring app is completely powered by Artificial Intelligence and is being used by some very noted names KPMG, Burger King, for hiring in mass quantities. This tool puts its efforts in the creation of a simple, informative and a backed by data hiring process to help you in hiring of the very best employees. The automation of recurring processes frees up the time of the people working in the HR department. Its pricing can be known by contacting the Harver team.
Key points:
Gives insights and manages the life cycle of an employee
Provides with a system to test the candidates
HireVue
One of the very old players in this department, they are the one that introduced video interview platforms. They provide a vast variety of tools that help in assessment of the candidates. Its pricing can be known by contacting the Hirevue team.
Key points:
Provides flexible solution for recruiters and for the candidates
Ensures consistent evaluation of candidates and security of data
SmartRecruiters
All in one tool for recruitment and helps an organization in everything from finding the best candidates to sorting out the best resumes and sending out the offer letters. This software makes the full use of the current age technology and provides seamless integrations and use of artificial intelligence.
Key points:
Provides a cloud based software
Enable access on mobile with a mobile app
Vervoe
This one is also a tool that is based on artificial intelligence, it assesses the candidates on tests that are specially customized for the skills that the job needs. It also provides support for video and coding based interviews.
Key points:
Facilitates the recording of session
Enables you to send personalized messages to candidate
Bamboo HR
The name has bamboo in it for it focuses on making the hiring process paperless and it does so by in built features like electronic signatures. It gathers the candidate pool for your organization, gives analysis and reports to help you make decisions in the least time possible. It also helps the organization in managing of the payroll of employees.
Key points:
Possess an applicant tracking system
Helps with both onboarding and offboarding, while keeping recording of employees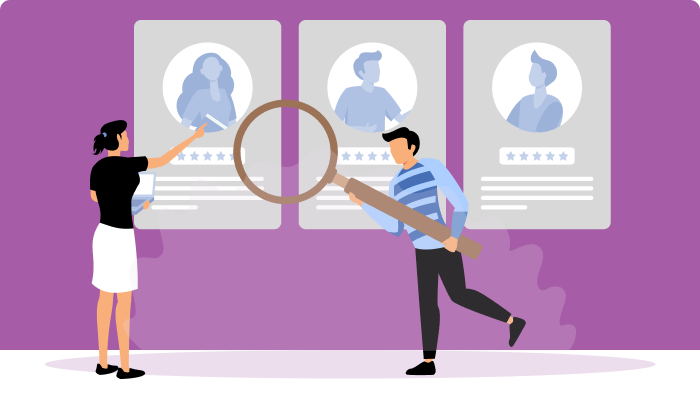 Pymetrics
This tool takes in account the unique needs a company may have from its recruiting tools and it uses a unique set of games to make a judgment of the cognitive and emotional intelligence of the candidate.
Key points:
Provides analysis done by artificial intelligence
Ensures proper acquisition of talent
Interview Mocha
This assessment tool helps you in screening of the best candidate out of the whole of your candidate pool. It has the upside of over a 1000 different templates for interviews. It can test candidates in their coding, business, finance and emotional skills .
Key points:
Suits equally for small and mid sized businesses
Allows users to add customized questions
Vid Cruiter
This tool comes with a whole lot of other products to streamline your hiring process. It has a well managed video interviewing platform which can also host digital and audio interviews. It provides you with tools like VidInterviewing, VidReferencing, VidHiring, VidAudioInterviewing, and VidLiveInterviewing. Best suited for all businesses.
Key points:
So now that we have looked at the list, lets understand these tools give an organization.
Advantages of Recruitment Tools
The advantages of using these tools are immeasurable and they have now become an inseparable part of the hiring department. Following is a list a few of those advantages:
Weeds out the unnecessary steps in your hiring process. They automate the repeating processes and thus reducing the need for human intervention.
Helps in every process and step of hiring; they streamline everything from finding the best candidates to sorting out the best resumes and sending out the offer letters.
Increases the speed of the recruitment process consequently by reducing the number of steps in the process and automation. It is also beneficial when the organization grows and there is a need for hiring a large number of candidates.
Helps in making the process transparent for both the candidate and the organization. The candidate can track the progress of his application throughout the process and knows the current status in real time.
Helps to gain the data from different sources and provide you with in-depth insights.
Provides recruiters with more time to analyze each candidate and focus on the processes that need a human rather than just doing rote tasks.
Ensures that mishaps like errors and mistakes in scheduling an interview on the wrong date, loss of documents and information do not happen.
Summing it up
This blog covers the importance of a recruitment tool in the human resource department and explains its use. It also provides you with 9 tools for hiring. The tools mentioned in this article are instrumental and necessary for any HR department. Finally, it explains the advantages of these tools further explaining about them being so popular. Now, it's your take on our listed tools.
What Makes the Best Interview Assesment Tool?
#1
Hire faster by 50% with one-way video interviews
#2
Choose built-in coding assessments in Python, Java, .NET and 60+ languages
#3
Boost the screening and hiring process with autograding
#4
Evaluate candidates collectively from unlimited responses for multiple profiles
#5
Connect with built-in ATS like RecruitHire to speed up the shortlisting of candidates
#6
Share the link for assessments directly through emails
#7
Use 70+ pre-built screening questions for Quantitative, Verbal, Psychometric, and other types of assessments
#8
Integrate with ATS tool like built-in RecruitHire
#9
Unbelievable pricing - the lowest you will ever find
#10
Everything your business needs - 50 apps, 24/5 support and 99.95% uptime
Join the SaaS Revolution
All-in-One Suite of 50 apps

Unbelievable pricing - ₹999/user

24/5 Chat, Phone and Email Support