6 Reasons Why You Need Online Video Interview
An online video interview system is a no-brainer if you want to optimize and streamline your hiring process. In this article, we'll look at the six reasons why utilizing this advanced method is a great decision.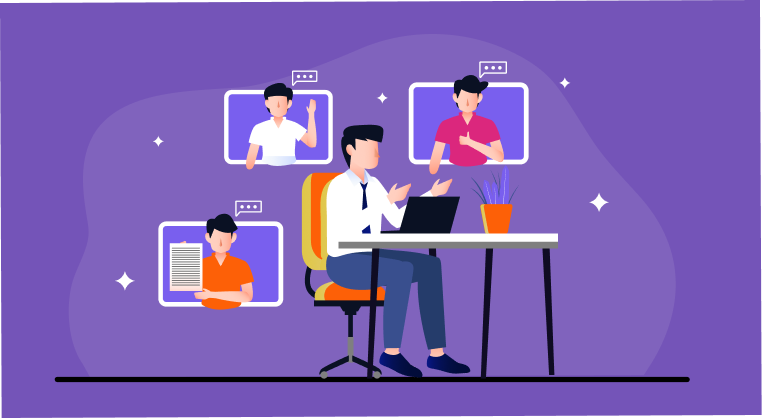 As businesses take more and more of their operations online, it's become crucial for them to harness web-based technology to optimize every aspect of the work process. More recently, this has come to include hiring. Post-2020 businesses are forced to look at innovative ways to enhance their hiring speeds and methods. And, online video interviews came to the rescue.
Today, post-pandemic, businesses have realized that online video interview offers amazing advantages to optimize the hiring process and find quality hires efficiently. Around 80% of Fortune 500 companies now use the online video interview to find, recruit and hire top candidates. Many also say they will rely exclusively on web-based interview tools to find candidates.
Testimonies like these further emphasize that online video interview is a better option than traditional processes in the post-pandemic world. Video interview software, online assessment system, automated emailing, remote proctoring, and time-saving capabilities are only a few of the advantages offered by online video interviews. It's becoming more popular as businesses find it effective at locating the best candidates.
Suppose you're considering employing online video interviews for your business. In that case, you'd certainly want to understand how it can help you improve your hiring process. This article is here to answer this question. In this article, we'll explore in detail what an online video interview is. We'll also show you why online video interview is becoming more popular among winning companies, and why you should consider employing online interview tools for your business.
What is Online Video Interview?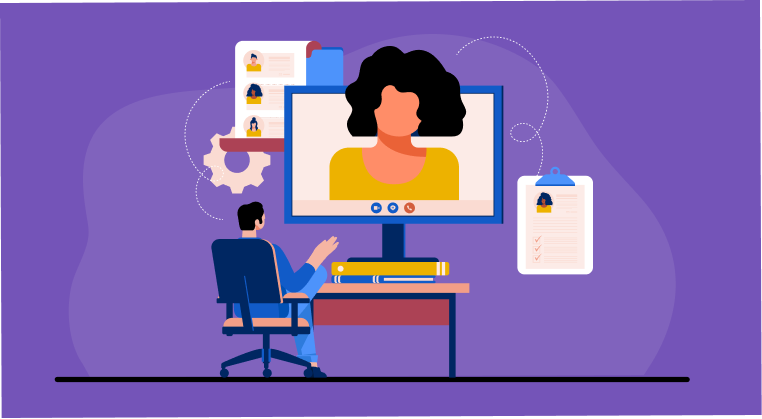 The online video interview is the new way to hire in today's business world. It refers to the stage of the hiring process that happens online or over the internet. Because the hiring process typically involves several steps, an online video interview has several components. It can include every stage from the job posting to the final offer. Depending on the nature of your company and its hiring process, your online video interview can vary.
Online video interview involves multiple tools and software designed to optimize every stage of your hiring. Whether you're a large or small business, a virtual interview tool can help hasten your hiring process while ensuring you consistently hire top candidates. A few of the tools employed in online video interview systems are:
Automated Job Posting
The first step in getting access to top candidates is ensuring they're aware of your open position. After all, no one will apply for a position they don't know about! Online video interview software helps businesses optimize this process and promote the vacancy seamlessly.
Many types of virtual interview tools allow recruiters to post new jobs on multiple job boards. These include popular job boards like Indeed and Glassdoor, professional social media apps like LinkedIn, and niche job sites for specific roles. This ensures that top candidates globally can find your new opening and apply.
Candidate Management
Another crucial component of the online video interview system is managing new candidates efficiently. With a great virtual interview tool, you can create a detailed profile of each candidate, which helps you determine how fit they are for a role. You can add details such as their biodata, resumes, assessment results, and overall rankings.
NinjaInterview, our custom online video interview solution, makes candidate management easy and efficient. You can get a complete overview of each candidate with a single click, including their test scores, resumes, one way video interview recordings, and more. This allows you to easily determine if a candidate is a great fit for the role.
Video Interviews
Video interviewing is part of and ensures that virtual hiring is sped up. Excellent online video interview software allows recruiters to get a more personalized interaction with candidates. Video interviews are the best way for recruiters to make the best decisions. Online video interview software may be designed to handle different kinds of video interviews, including:
1. Live Video Interviews
Live video interviews mimic in-person interviews in that the recruiters and candidates can communicate in real time. It allows for a more personalized interaction than with assessment tests or questionnaires. The advantage of video interviews is that recruiters can observe facial expressions, communication skills, and body language while only spending a fractional amount.
For high-volume positions, an HR team can decide to host an online video interview event. Several candidates are scheduled to meet with recruiters on the same day at such events. Often the interview can be conducted by a virtual panel, ensuring that recruiters can collaborate in real-time. Additionally, the video interview platform allows recruiters to record and save interviews, ensuring that they can return to them at a convenient time. With live video interviews, you can maximize technology to assess candidates effectively.
2. Asynchronous Video Interviews
Also known as pre-recorded video interviews, asynchronous video interviews allow candidates and recruiters to overcome scheduling hassles while providing an excellent hiring experience. With asynchronous video interviews, recruiters can assign preset questions to candidates, which they can answer at convenient times.
Asynchronous video interviews can also be a great way of quick screening for high-volume positions. Recruiters can observe candidates' answers and quickly eliminate low prospects.
3. Video Resumes
A video resume is a short, concise video where candidates can briefly provide information to recruiters. A video resume is like a paper resume because candidates who send one in will introduce themselves and describe their experience, qualifications, and career goals. However, unlike in other video interviews, candidates do not answer any specific questions. They simply talk about why they're qualified for the role in a few minutes. Like any other video interview tool, though, video resumes offer personalization advantages.
Assessment Tools
A great feature of virtual recruitment software is the ability to use online assessment tools to examine candidates' raw abilities in their roles. Assessment tools exist for almost any role or position, giving insight into how much technical knowledge the candidate has regarding their role. Whether it is a senior developer or graphic designer you're hiring, assessment tools exist to check how well a candidate is familiar with their role. For a developer role, you can assess them with a custom coding assessment; for a graphic designer role, you can include an assessment about Photoshop know-how. Assessment tests offer a quick way to sift through the pile of applications and spot the top candidates.
Emailing
Emailing is almost as old as the modern-day office. It's a quick and effective way to get the attention of workers and candidates at any time. Many virtual interview tools offer candidates the ability to integrate efficient emailing into the hiring process.
Rather than manually reminding each candidate about their interview process, automated emailing functionality allows you to remind candidates about what they need to do on time. This saves recruiters a lot of stress in the hiring process. Some online video interview tools also offer email's that recruiters can customize to meet their needs.
Hiring and Onboarding
Online video interview tools further optimize the hiring process by allowing recruiters to pick their choice candidates easily. The hiring process is smooth and efficient, from effectively ranking top candidates to sending the best candidate an email. Great online recruitment software also facilitates the hiring process so that the new employee easily gets familiar with the company.
ATS Integration
Applicant tracking systems allow companies and recruiters to have an updated pool of qualified applicants they can contact whenever there's an opening. By integrating with ATS software, the video interview tool helps recruiters to save time on hiring. Recruiters no longer need to post a job ad every time they have an open position; they can simply reach out to top candidates to fill the position.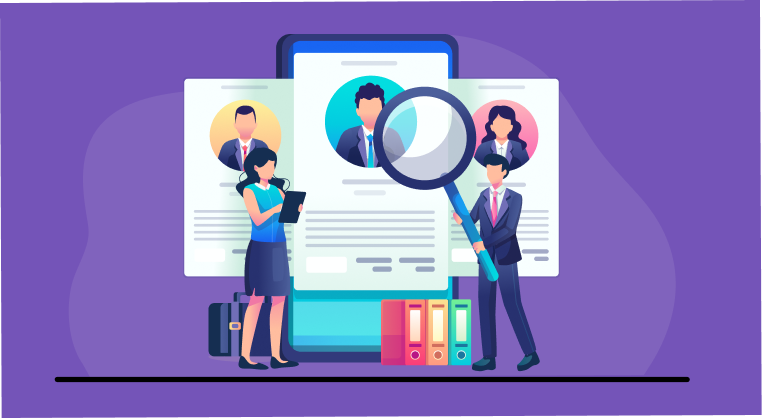 Why Are Online Video Interviews Becoming More Popular?
Today's businesses are leaning more towards hiring online. Here are a few reasons why:
Convenience
A major advantage of online video interviews is their convenience. Online video interviews allowed businesses to eliminate wasted efforts sorting through resumes to simply going through videos at convenient times.
The online video interview is also more convenient for candidates. With candidates no longer needing to travel long distances for their interviews, hiring has become much easier and more convenient. From anywhere in the world, candidates and recruiters can interact to determine how best their goals align, so that everyone gets the best deal.
Rise of Freelancing and Remote Work
When the pandemic started, many workers had to take their offices home. Positions like secretaries, assistants, programmers, graphic designers, and web developers, among others, transitioned from on-site to off-site. With these positions now online, it has become critical to hire online.
As the pandemic receded, many of these roles stayed online. Now, virtual assistants, remote developers, and remote designers are typical roles in companies. virtual interviews make it easier for businesses to hire for these roles effectively. Additionally, it provides access to a global talent pool, ensuring companies can maximize the internet for all its worth.
Optimization and Data Analytics
According to a survey by LinkedIn, 70% of recruiters believe that online video interviews will become the new standard. Businesses have seen that online video interview makes finding and hiring new talents easier, providing more incentive to utilize it.
Today's data-driven world is focused on optimizing every aspect of the workplace – including hiring and talent management. virtual interview tools offer various functionalities to analyze the effectiveness of hiring and optimize the process further.
How Can Online Video Interviews Benefit Your Business?
Here are six key ways that virtual interviews can benefit your business:
1. Saves Money for the Business
Physical interviews involve more expenses than virtual ones. By eliminating travel costs and other expenses, the cost per hire for virtual interviews drops significantly.
2. More Time-saving
Virtual interviews take less time than physical ones. Virtual interview software allows recruiters to employ several methods that reduce the time spent between the job post and the eventual hire. This way, the business improves its hiring speed significantly.
3. Facilitates Fair Hiring
Online video interview places all candidates on a level field, providing opportunities for the best candidates to shine. This allows you to find the best candidates effectively. You can find the top candidates effectively with dedicated assessment tools and candidate ranking systems.
4. Facilitates Global Hiring
Online video interview tools allow you to take advantage of a global job market to fill open roles at your company. This way, you can improve your chances of getting the best global talent to work at your company.
5. Improves the Candidate Experience
Online video interview helps your candidates to feel more comfortable with the hiring process. Candidates can apply at their convenient times, facilitating a great experience. This elite experience helps you to attract top talents to your company better.
6. Improves Your Business Outlook
Online video interview helps to show that your business is adopting the best technologies and, therefore, is forward-facing. This makes your business attractive to candidates, who will be excited to join a company that's passionate about advancement.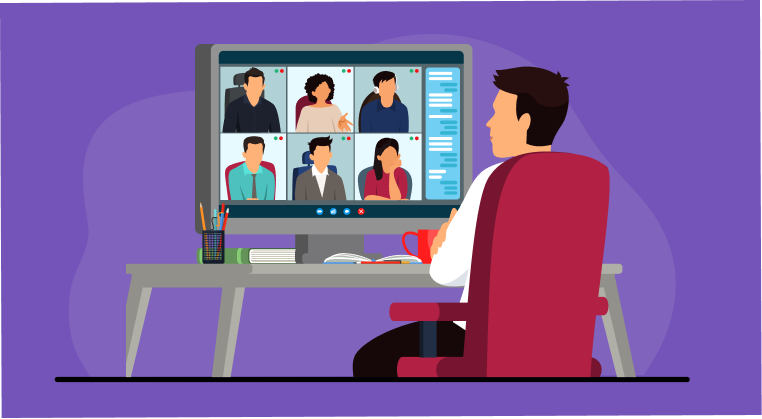 What Are the Challenges of Online Video Interviews?
Although an online video interview system presents multiple advantages, adopting it can present a few challenges. Here are some of them:
Device and Internet-related Issues
Online video interview depends on internet-enabled devices such as laptops, tablets, and smartphones. If any of these devices fail, it can cause significant challenges to the hiring process. Whether at the end of the candidate or the recruiter, device-related issues can seriously affect the interview quality. Therefore, it is important to have backup equipment in case it's needed.
Difficulty Assessing Soft Skills
Having excellent technical skills is a great advantage, and the online video interview is excellent at assessing these. Soft skills such as teamwork and leadership are also critical for many positions. But with virtual interviews, it's more difficult to assess candidates' grasp of these skills.
Harder to Communicate the Company Culture
A company's culture is an important part of its identity, and all employees need to demonstrate this culture. It is often more difficult to communicate the company culture virtually, as personal interaction is reduced. With virtual interviews, managers need to consciously try to communicate the company's values to employees from time to time.
To Wrap Up
The online video interview is a great way to streamline the hiring process at your company for efficient hiring. With excellent online video interview software such as NinjaInterview by 500apps, you can facilitate efficient hiring at your company with amazing results!
What Makes the Best Interview Assesment Tool?
#1
Hire faster by 50% with one-way video interviews
#2
Choose built-in coding assessments in Python, Java, .NET and 60+ languages
#3
Boost the screening and hiring process with autograding
#4
Evaluate candidates collectively from unlimited responses for multiple profiles
#5
Connect with built-in ATS like RecruitHire to speed up the shortlisting of candidates
#6
Share the link for assessments directly through emails
#7
Use 70+ pre-built screening questions for Quantitative, Verbal, Psychometric, and other types of assessments
#8
Integrate with ATS tool like built-in RecruitHire
#9
Unbelievable pricing - the lowest you will ever find
#10
Everything your business needs - 50 apps, 24/5 support and 99.95% uptime
Join the SaaS Revolution
All-in-One Suite of 50 apps

Unbelievable pricing - ₹999/user

24/5 Chat, Phone and Email Support