10 Features Every Recruitment Software Must Have
Recruitment software has become the go-to tool for hiring professionals to assist them in hiring. However, with various recruitment software options available, you must understand the features to look for when choosing the tools that best match.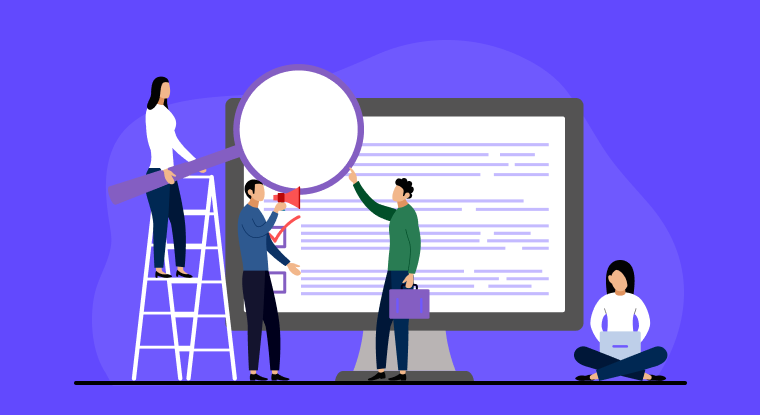 Over the years, recruiters and hiring managers have carried out the recruitment process for companies. However, in recent times, with the influx of technology into different business sectors, many recruiters and hiring managers have begun relying on technology to improve their productivity and help them select the right candidate. In a recent recruitment statistic, 68% of recruiting professionals say that the best way to improve their recruiting performance over the next five years is by investing in new recruiting technology.
With more recruiting professionals trusting recruitment software to help them save time spent during the hiring process, expand their sphere to reach more talents, and streamline their talent-hiring pipeline, it is imperative to understand what recruitment software is and how to select the right software. This article explains recruitment software and mentions ten essential features before choosing a recruitment software that best suits your hiring budget and needs.
What Is Recruitment Software?
A company uses recruitment software to help them find, assess, and recruit its potential employees. Excellent recruitment software will have many features such as a practical search function, ease of use, job meta database, and candidate compatibility database. The most important feature, however, is the ability to track each applicant's progress throughout the recruiting process - this allows managers to stay on top of their workload and make sure that everything runs smoothly.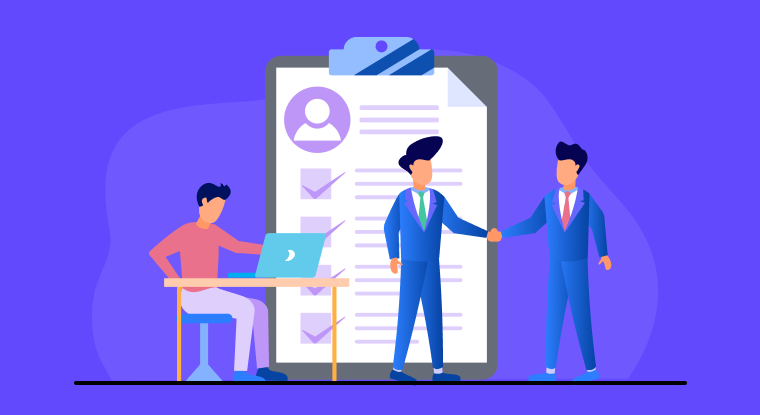 Ten Features To Look For in Excellent Recruitment Software
When you begin searching for recruitment software, how do you know which one is right for you? The best way to answer this question is to ask yourself: what kind of video interview software do I need?
Many excellent recruitment software tools are available, and a quick Google search will show that many different companies have developed their unique tools. Still, the main difference between these packages is their features. If you're going to spend money on the latest recruitment software, it only makes sense for you to find the product that meets your specific needs.
Here are just some of the features that you should be looking for when selecting recruitment software:
Easy Integration With Hiring Managers' Website
A recruitment software system should be able to handle basic searches and the ability to perform click-to-call. It shouldn't require your hiring manager to enter all information again, nor should it need your hiring manager to customize the information they see on their website. Any time you're using a recruitment software system, it should be set up to mirror your standard website.
Capacity for Data Entry
Good recruitment software should give you options for data entry, such as a traditional form-based application or drag-and-drop functionality that allows you to input information into fields in whatever order you like.
Integrates With Applicant Tracking System
The best recruitment software should integrate with your applicant tracking system, which you may already use to recruit talent.
It can sometimes be confusing for job seekers to use a different system than an applicant tracking system that they've already signed up for. If you already have a sound applicant tracking system, keep using it and integrate it with your recruitment software.
Ease of Use
Excellent recruitment software shouldn't be complicated or confusing in any way. It should be easy for anyone on the hiring side to use and understand, even if it's their first time using a recruitment software system. It should be intuitive, have helpful documentation, and have a 24/7 support line.
The best recruitment software should have a clean and uncluttered interface and features that provide clear insight into the company's hiring opportunities. If you're searching for a job or are at a startup looking for talent, it is your responsibility to find the best software that helps you meet your goals.
Customization of Fields
Features such as a hybrid application, which combines form and spreadsheet, should allow you to customize the size and type of fields to fit your organization's needs. This would also make it easy for your users to do their job with more minor errors.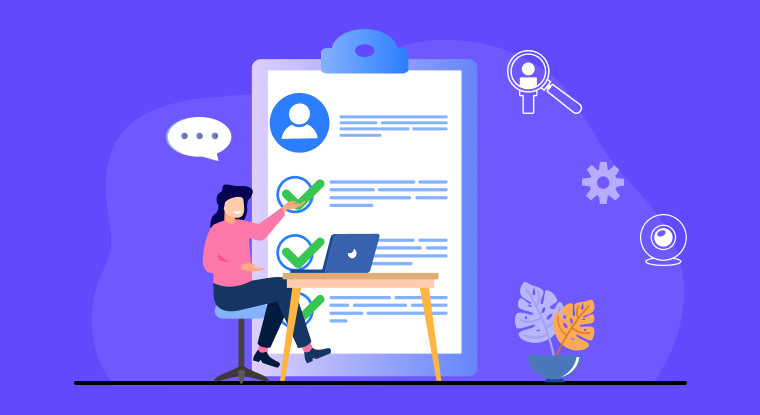 Easy Integration With Hiring Managers' Job Postings
Your recruitment software should be able to connect with your job postings. If a job posting is available and open, it should appear in your recruitment software. It should also be easy to simultaneously post the same information to multiple recruiting channels (like job boards).
Real-Time Activity
The organizational app should let you view an intuitive dashboard and trends regarding recruitment activities like applications, headhunters, interview requests, or candidate feedback.
Recruitment software should include features that help speed up the workflow process—such as a module that allows you to select multiple candidates at once or a search bar that will provide results in real-time.
Portability/Customizable Design
Recruitment software should be easy to download and use on different operating systems and desktops. The app should be easily portable so that by just dragging the files onto your computer, it can be used without being installed.
Enhanced Search Capabilities
Whether by keyword search or advanced filtering, the app should provide better search functionality than other recruitment platforms. One thing that most recruiters want is a program that allows them to find and contact applicants efficiently.
A good search function allows you to quickly search by keyword or location and develop any number of potential candidates. Ideally, the software will allow you to make your custom searches known as candidate management which means that every time you're looking for a new candidate, it will automatically hone in on the correct positions and save you time.
If your company has multiple locations, then you'll need to be able to search both within and outside of those locations. It should also be possible to add in your custom searches, such as job titles, company names, and job abbreviations.
Ability to Provide Accurate Information
Once you have collected all of the applicants you need for a position, it is time for the next step: screening them. The most important feature of any screening software is providing accurate and up-to-date information about each candidate.
This means that the recruiter will be able to make a more profound link between the candidate's profile and their skills and experience. Using a program like this will allow you to determine which candidates are most suitable for the position you have in mind.
It's important to note that excellent recruitment software isn't only based on these features; they're just basic requirements. There are other factors to consider to choose your company.
Conclusion
Recruitment software exists to improve the recruitment process and make hiring professionals and companies easier to acquire the best talent available. With so much recruitment software available to recruiting professionals, selecting the best recruitment software fit for your company that can reliably automate your assessment evaluation faster and creates any number of assessments that you can share with the public with an accessible URL is paramount. Sign up for free today and enable your company's growth to the next level.
What Makes the Best Interview Assesment Tool?
#1
Hire faster by 50% with one-way video interviews
#2
Choose built-in coding assessments in Python, Java, .NET and 60+ languages
#3
Boost the screening and hiring process with autograding
#4
Evaluate candidates collectively from unlimited responses for multiple profiles
#5
Connect with built-in ATS like RecruitHire to speed up the shortlisting of candidates
#6
Share the link for assessments directly through emails
#7
Use 70+ pre-built screening questions for Quantitative, Verbal, Psychometric, and other types of assessments
#8
Integrate with ATS tool like built-in RecruitHire
#9
Unbelievable pricing - the lowest you will ever find
#10
Everything your business needs - 50 apps, 24/5 support and 99.95% uptime
Join the SaaS Revolution
All-in-One Suite of 50 apps

Unbelievable pricing - ₹999/user

24/5 Chat, Phone and Email Support