Use Online Interviews to Grow Your Business Faster
It's high time you should move at the pace of technology and leverage the power of online interview software. You can conduct virtual interviews and make the most of powerful interviewing tools like NinjaInterview.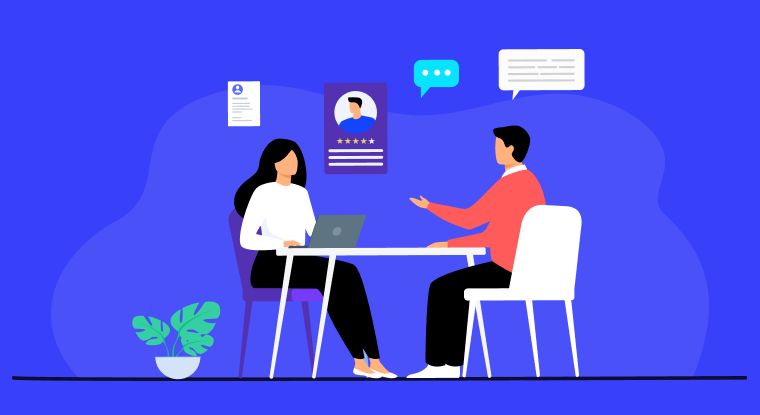 Companies and candidates are benefiting from virtual interviews. The surge in video interviewing tools has allowed individuals and businesses to realize how critical online interviews are. While an online interview isn't that different from meeting in person, there are many benefits gained when virtual interviews are preferred over traditional interviews. In this post, we'll look at the benefits of virtual interviews and how you can choose the best software for the job.
The Benefits of Using Online Interview Software
The software can help make the interview process more secure and efficient by allowing the interviewer to access the interviewee's responses in real-time. Here are a few helpful benefits:
1. Convenience If you haven't used a video interview platform before, then the main reason that should trigger you to invest in the right tool is the convenience the software offers. You can schedule interviews with your interviewees without meeting them in person. This involves simply logging in and engaging with your candidates over a webcam. Therefore, as a recruiter, you can conduct many interviews in less time. Traditionally, this may not have been possible due to time delays, traffic jams, etc.
2. Flexibility Businesses are gradually shifting to the digital space, which means they will be taking advantage of a diverse workforce. An employer can evaluate and hire candidates from any geographic location. Video interviewing software supports this type of environment.
Location is no longer an issue that will prevent companies from hiring qualified and talented employees. Therefore, online interview software with the right features should simplify the assessment process and guarantee improved quality of hire.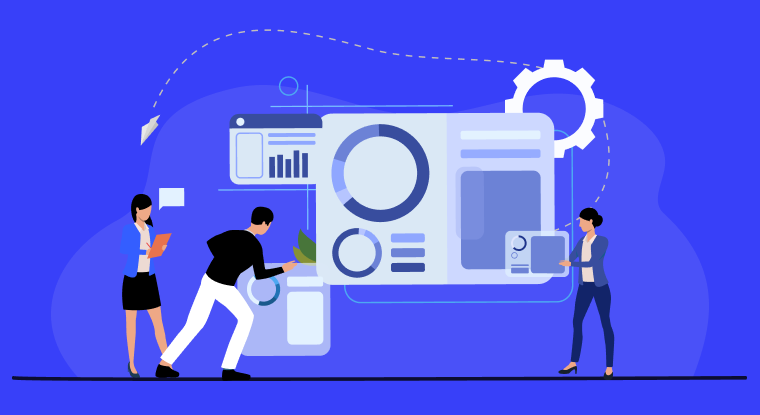 3. Speeds up Hiring Besides being convenient and flexible, online interview tools are also efficient. It helps companies reduce the time taken to fill open job positions. Since interviews take less time to complete, even busy applicants can find time to apply and participate in the evaluation process. Candidates can also schedule the interviews to suit their busy schedules. For instance, they can reschedule the interview based on the employer's availability. This creates convenience for employers and candidates. It also ascertains that interviews are done sooner rather than later.
What's more, virtual hiring paves the way for easy communication. In turn, this helps to hasten the decision-making process.
4. Ease Interview Scheduling It's worth mentioning that video interviewing also helps ease interview scheduling. When you're planning to interview 30 applicants, you can waste a lot of time sending emails and trying to find the right time to meet them in person. To save you from the hassle, an online video interview platform can simplify the scheduling process. Virtual interviews give candidates the flexibility of scheduling candidates when they are free. The same case applies to HR professionals. You don't have to worry about driving around, especially when there's so much to do around the office.
Collaborating with your HR teams is also possible since other team members can leave notes about the interview for easy tracking. Informative decisions are made based on collusive interviewing efforts.
5. Better Performance Tracking A reliable online interview software like NinjaInterview goes beyond the hiring process and allows you to track employee performance. Once you've completed onboarding, you can track vital employee metrics to determine their performance. You can evaluate how they use their skills to make a difference in your workplace. All this can be done from a single dashboard. So, there is minimal stress in managing recruits in your organization.
6. Create Consistent Interviews It might not be easy to maintain consistency when handling interviews manually. The advantage of video interviewing platforms is that it fosters consistency. For instance, you can use preset unlimited questions to test your applicants. This ensures that you don't miss out on important factors that you should consider to select the best candidates for the job. Ultimately, you will make informed choices by assessing your candidates without overlooking certain areas.
6. Expands the Candidate Pool A virtual interview tool allows candidates from anywhere to submit their application forms and also participate in interviews. People don't have to travel to prove their skills. Accordingly, the virtual aspect of conducting interviews allows companies to reach a broader market. They can take advantage of the most skilled professionals that fit open positions in the organization.
Now that you know the benefits of an online interview tool, how can you choose the best software online?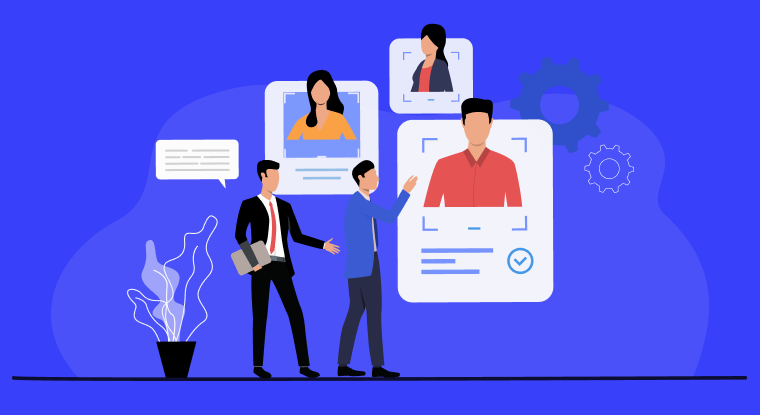 How to Choose the Right Online Interview Software
Selecting the right online interview software might not be easy because there are hundreds of options to choose from. To pick the best tool, consider the following factors:
Consider the Features
Of course, you will want to compare virtual hiring tools by considering their prices. But you should also look at the unique features that the tools offer. The right solution should have the following features:
Session recording
Video assessments
Coding assessments
Personalized branding
Customized tests
Automatic grading
Candidate management
Your Business Needs
You'll likely maximize the benefits of interviewing software if it meets your business needs. This makes it imperative to put your business needs first. Consider whether the software is good for a small or large business. Check whether its unique features are what your business needs to conduct online interviews efficiently. Your business's needs should guide you in making the right choice.
Integrations
More importantly, determine whether the virtual interviewing tool can be integrated with some of the existing software in your organization. The best tools should allow for third-party integrations.
Wrapping Up
Companies are moving at the pace of technology, and they are making the best of what the digital space has to offer. Conducting online interviews is one of the major changes that most businesses have adopted today. The advent of powerful virtual interviewing tools has made this possible. NinjaInterview by 500apps is one such tool. The tool will help automate interview scheduling, personality testing, picture capture, email communication, etc. You can also take advantage of the unlimited questions and customized tests the tool offers. Well, there's so much more you can gain by signing up with the software today. It goes for only $14.99.
What Makes the Best Interview Assesment Tool?
#1
Hire faster by 50% with one-way video interviews
#2
Choose built-in coding assessments in Python, Java, .NET and 60+ languages
#3
Boost the screening and hiring process with autograding
#4
Evaluate candidates collectively from unlimited responses for multiple profiles
#5
Connect with built-in ATS like RecruitHire to speed up the shortlisting of candidates
#6
Share the link for assessments directly through emails
#7
Use 70+ pre-built screening questions for Quantitative, Verbal, Psychometric, and other types of assessments
#8
Integrate with ATS tool like built-in RecruitHire
#9
Unbelievable pricing - the lowest you will ever find
#10
Everything your business needs - 50 apps, 24/5 support and 99.95% uptime
Join the SaaS Revolution
All-in-One Suite of 50 apps

Unbelievable pricing - ₹999/user

24/5 Chat, Phone and Email Support