Top 10 Recruitment Solutions for Hiring People
When you are looking to hire people, it is important to have the best recruitment solution. With the advancement of technology, a lot of new tools have come up. Most of these tools have their own set of features, pros, and cons. The right solutions have the power to create a difference in the hiring scene.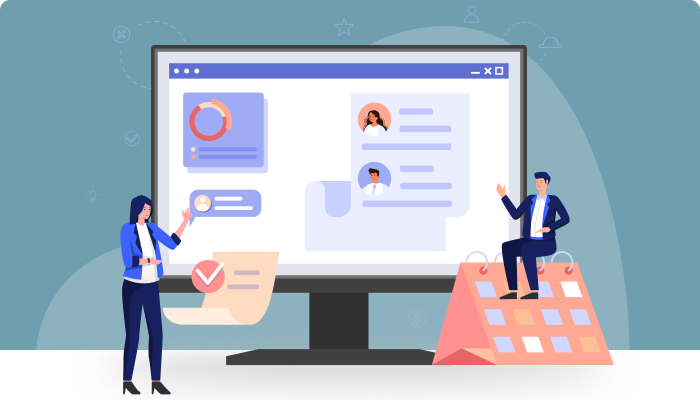 So, you can make smart use of these assessment tools as great recruitment solutions. They come with several noteworthy features like a one-way interview, self-assessment test, recorded interview, and more. These tools help in making the process easier and better. So, let us dive into more details about it.
Significance of Recruitment Solutions
There is a lot of importance in recruitment solutions. Here, we are going to talk about the key ones among them.
Makes the process easier and more streamlined
Aids in better efficiency
Automates several tasks
Cut down on the need for manual labor
Helps in saving time
In line with modern technology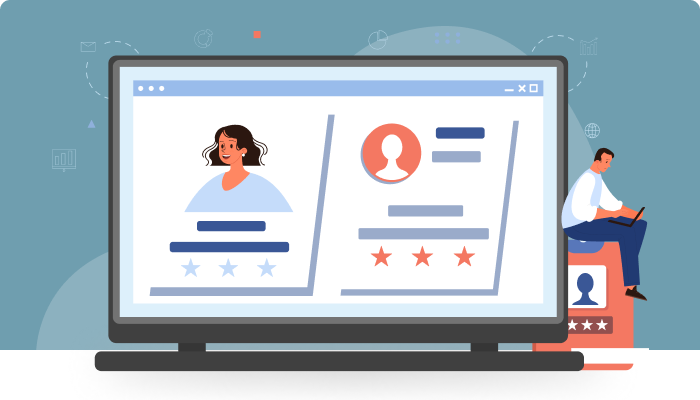 Top 10 Recruitment Solutions for Hiring
There is no dearth of recruitment solution that acts as a great tool for assessment. You will find plenty of them and this is why we will filter the list of ten of the best such recruitment tools for you.
This list will prepare you in a better way to come up with the best tools that can help you ace the hiring process in the right manner.
NinjaInterview
Ninja Interview is one of the top and trending recruitment tools that comes packed with several features.
It helps in grading and shortlisting the candidates by making use of automated assessment
It comes with built-in coding assignments
You can integrate this tool with an applicant tracking system
It helps in conducting one-way interview
It allows you to synchronize the whole recruitment process and cut down the hiring time by 50%
It can collectively evaluate candidates and offer better hiring decision
Get started with the leading Recruitment Solutions Tool today! Sign Up 14 Day Trial
RecruitEm
Developed by Clever Biscuit, this tool is a leading recruiting solution. It sources candidates from different special media profiles like LinkedIn, Github, Stack Overflow, Twitter, and more and helps in shortlisting the best candidates for the desired role. This tool mainly helps in searching through the different sites and thereby finds the best applications that are likely to be the best match for the job. Those who are on the lookout for efficient recruitment software definitely can make the most of it.
Joveo
Primarily a talent-sourcing platform, it works on a machine-optimized jobs platform that helps you ensure that your job profile is visible to the right crowd. This in turn will maximize the chance of recruiting the right person for the job. This recruitment tool makes use of the AI-driven rules-based approach and helps firms find the right talent. It gives a full-funnel tracking facility and one can also choose to optimize their job content to generate the right set of results. It seems to be one of the trending tools used by a lot of firms.
OctoHR
This is yet another recruitment tool that mainly aims at helping employers find more information about the different developers and their profiles. It works in close association with GitHub and therefore aims at helping companies know more about the best people suited for the job. Even those who are on the lookout to find new applicants on GitHub can use this tool for the sake of simplifying the search and thereby getting the best results.
Trakstar Hire
This is one of those complete solutions that can help firms take care of the complete recruitment process. It is also hailed as an end-to-end people management platform. It is a great applicant-tracking tool and works as an equally efficient talent management platform as well. From offering a centralized user management portal to better workflow and even an integrated payroll system, this tool has all of this and more. This is why it allows the users of this recruitment software to streamline all the steps that are a part of the recruitment process.
Manatal
Artificial intelligence is trending at the moment and Manatal is one of the top AI recruitment software. HR teams along with recruitment agencies have been making great use of this assessment tool. It offers a single board view called the Kanban board. One can check the progress of the recruitment drive; all in one go. The interface is highly customizable and very easy to use. This recruitment tool helps you share your job openings on more than 2500 channels and gives you the provision to enrich the profiles of the candidates. It also comes with a mobile application that allows you to use this online assessment tool on the go.
Jobvite
This is another very efficient talent acquisition platform that works in the right manner. One can use the tech stack of the company and thereby speed up the whole hiring process. The workflow tends to get very complex, especially for big firms and it is with the help of tools like these that one can streamline the complete process. Statistics have shown that with the help of this recruitment tool, hiring speed can go up by as much as 61%.
Jobsoid
This is another top-rated recruitment platform that helps you create free job postings on several platforms together. It helps in the best kind of efficient candidate management as it gives you a centralized platform to communicate. You can track the progress of different applicants and pipeline several tasks and even send automated messages.
My Interview
This is one of the popular recruitment tools that help you take a great online assessment. It comes with several features that make the lives of hiring managers easier. One can choose to conduct a one-way interview or even a recorded interview and analyze them to shortlist the best candidates. With this assessment tool, you can conduct online interviews at the drop of a hat and also manage the results and use automated assessment and grading at the same time.
XOR
This is an AI recruiter that makes use of an intelligent algorithm. It will pre-screen the candidates and also schedule the interviews. You can create interview calendars and schedule the interviews to ensure there is no interweaving. As it uses AI, it helps in ensuring that the whole recruitment process is updated. Most people who have used it have managed to create next-level hiring campaigns that have turned out to be very useful. It can help you find the right candidates that are best suited for the job. So, these are the top recruitment tools that are sure to revolutionize the whole hiring process and can bring out the best efficiency.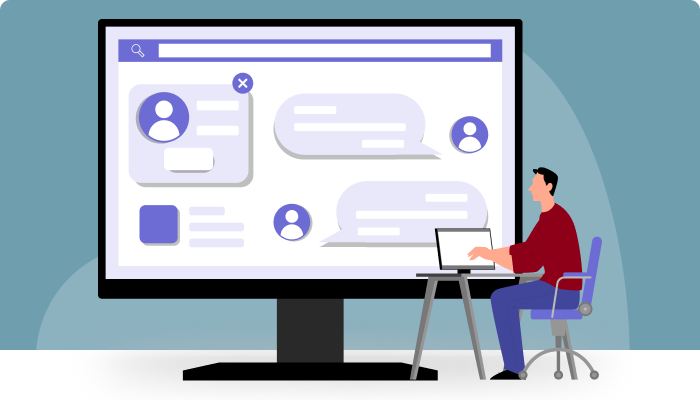 Process to Recruit Online
Here are the steps to recruit online.
Send out details of open job profiles
Procure applications and then analyze how many you have got
Choose the right recruitment software for scheduling interviews
Conduct online assessment
Streamline results and the rest of the process
Announce results and hire the right applicants'
Conclusion
So, make sure to use the right tools and software and this will allow you to come to the right decision as far as hiring the right personnel is concerned. The recruitment tools these days pack the best of features to make everything better.
What Makes the Best Interview Assesment Tool?
#1
Hire faster by 50% with one-way video interviews
#2
Choose built-in coding assessments in Python, Java, .NET and 60+ languages
#3
Boost the screening and hiring process with autograding
#4
Evaluate candidates collectively from unlimited responses for multiple profiles
#5
Connect with built-in ATS like RecruitHire to speed up the shortlisting of candidates
#6
Share the link for assessments directly through emails
#7
Use 70+ pre-built screening questions for Quantitative, Verbal, Psychometric, and other types of assessments
#8
Integrate with ATS tool like built-in RecruitHire
#9
Unbelievable pricing - the lowest you will ever find
#10
Everything your business needs - 50 apps, 24/5 support and 99.95% uptime
Join the SaaS Revolution
All-in-One Suite of 50 apps

Unbelievable pricing - ₹999/user

24/5 Chat, Phone and Email Support