A Comprehensive Guide to Video Interviewing: Tips, Tricks, and Tactics
Find the ultimate guide to video interviewing with expert tips, tricks, and tactics for acing your virtual job interviews. Boost your chances of success now!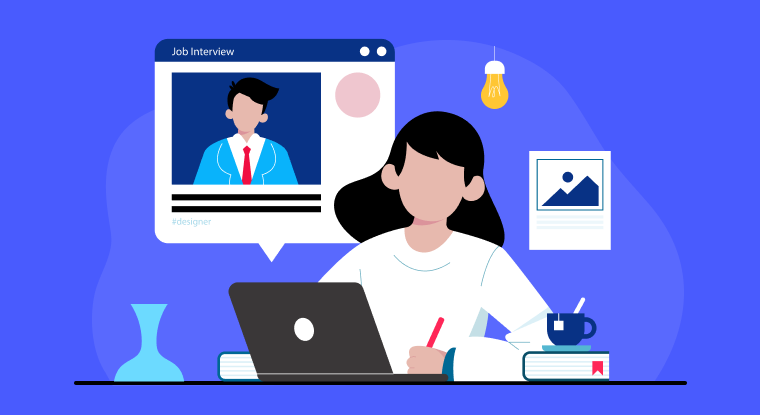 Video Interviewing is the newest trend in hiring, with a recent survey showing that 86% of organizations are now conducting virtual interviews to hire candidates, representing a 67% spike in video interviewing. The global COVID-19 pandemic further hastened the adoption of this method and showed that it could be an excellent choice for select candidates.
Video interviewing is a way for your company to evaluate candidates in a new way by having them use their webcam, phone, or digital tablet to present themselves and discuss their qualifications for the job. With many hiring professionals employing this interviewing method, many companies have created different software for conducting video interviews.
One of the leading software for conducting perfect interviews is NinjaInterview. However, the critical question is: What exactly is NinjaInterview?
NinjaInterview is an application that runs on your computer to record audio and video during an interview and get answers typed into your computer on a form. All you need is a webcam and your favorite software, and the program will take care of everything. While this sounds good in theory, you'll find that in reality, there are many different ways to conduct an interview and multiple potential problems you might stumble across (missing information or missing words), but that's not the case with NinjaInterview. NinjaInterview aims to make conducting and attending an interview as easy as a kitten lapping from a bowl of milk. This tool provides the best feature like automatic grading which gives instant results of candidates. We want to talk about preparing for a video interview with that in mind. While this can vary from company to company, some common tips hold for most.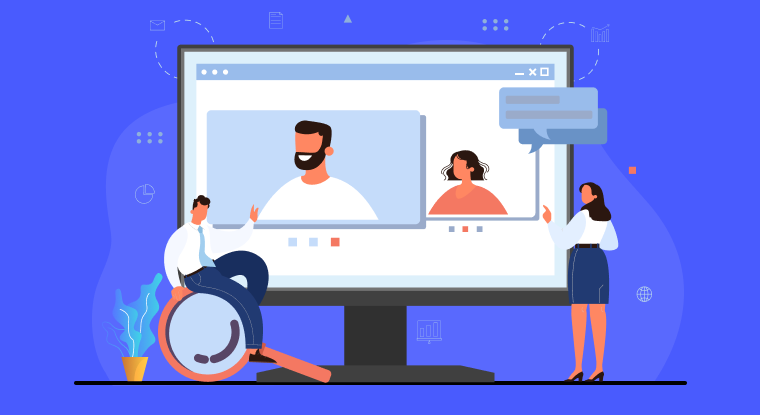 Tips for Preparing for Your Video Interviewing
Create an Outline for the Interview
Planning is the first and most crucial part of any process because it helps you adequately prepare for every stage of the process and makes it easier for every team member to know their roles and execute, especially when remote. For video interviews, creating an outline would help you plan how the interview process will be conducted, the tools that'll be needed as the interviewer, and what you will require the candidates to do before the interview (for example, take a pre-employment test).
Creating an outline would also help you prepare backup plans for emergencies that may happen to you or the candidate you'll be interviewing, such as poor internet connection and health issues.
Install and Test Your Video Interview Equipment
One of the more frequent problems companies face during the video interviewing process is technology failure. To avoid this, ensure that once you have selected the technology you want to use for the video interview, you install and test the technology. Ensure that all the team members involved in the interview process join the testing of the technology and fully understand how to use the functions of the technology, such as how to share their screen, mute and unmute their audio, and chat during the interview.
Also, research what the interviewees would need to access the application and adequately use the technology during the video interview. Lastly, check to be sure if the application would send notifications or alerts during the interview process, and turn them off if you do not want them to pop up during the video interview.
Communicate With the Interview Candidates Video interviewing can be as successful as the traditional in-person interview method or even more successful. However, it depends on both you (the interviewer) and the candidate (the interviewee), so both parties must prepare for the interview. This is why you must provide your interviewing candidate with all the necessary information to make the interviewing process easy.
Once you've selected, installed, and tested the assessment tool you'll be using for the interview, communicate to your interview candidates well before the interview (at least 48 hours to 72 hours before the interview date) and send them the required information, including;
The date and time for the interview (time zone included if you're expecting international candidates).

The application you'll be using for the interview and the access codes they'll need.

Directions to take in the case of an emergency before or during the interview and avenues for communication (for example, a contact number or email address).

Instructions on how to prepare for the interview and documents that will be required.
Prepare Interview Questions for the Candidate
Plan for the questions you'll ask the candidate based on the job role they are applying for and their resume and background. You can also create icebreaker questions that are needed during the interview to ensure a smooth transition during the interview process.
It helps to ensure that there is a structure for interviewing to ensure fairness and thoroughness during the process so that each candidate goes through the same process to make sure that the best candidate is selected.
Select and Set up a Professional Space for the Interview
If you are the one to interact with the candidate, choose an area within your home or office with good lighting, less noise, and professional background to ensure that your interview candidates are not distracted during the video interviewing process.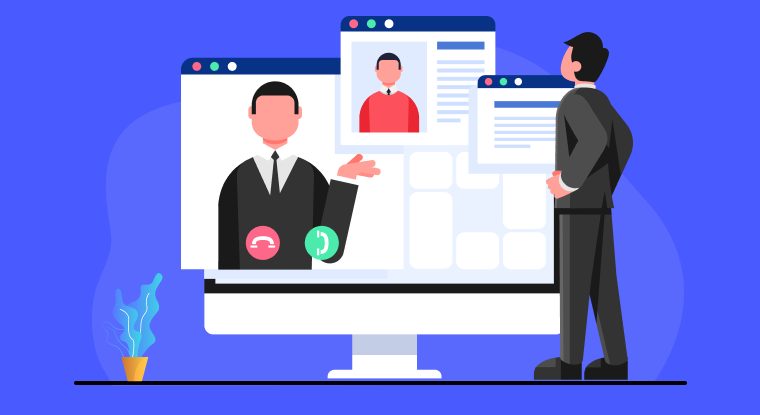 The Benefits of Video Interviewing
Video interviewing is not just a modern interviewing method, but it also has many benefits. Below are a few;
1. Video interviewing has become increasingly popular in recent years because it offers much flexibility over other means of communicating with applicants. Video candidates can answer questions such as "why should we hire you" or "what are you looking for in your next role" without having to type or write out their responses. This adds a level of interactivity that makes video interviews feel more like an interview.
2. Another benefit of video interviewing is that it allows you to talk to candidates who could not otherwise participate in the interview process. While this mainly applies to remote workers or people who live in different areas, it can be a great way to start your hiring process!
3. Video interview software makes it easier for the interviewer to determine if an applicant has the skills or experience required if your company hires from multiple locations. Using video interviewing makes it efficient for you to quickly compare and contrast candidates, eliminate delays during the hiring timeline, and reduce the time it would take to fill an open position.
4. Video interviewing makes it easy for companies to schedule interviews based on the availability of both the interviewers and the candidates. It also helps companies reschedule interview times for candidates in the event of any emergency.
5. Video interviewing also helps companies save costs that would otherwise be spent on feeding and logistics for the candidates during in-person interviews. Although the virtual interview is becoming more popular in terms of popularity and usage, some people are still unsure and always have a question.
Why Is It Better Than Traditional Interviewing Methods?
Below are some reasons why the video interviewing method is better than the traditional one.
1. It is more reliable.
2. It is more convenient and time-saving.
3. There are fewer mistakes in video interviewing than in traditional interviewing methods because there are fewer chances that the interviewer might miss some crucial information, such as a confident candidate's qualifications or a poorly written cover letter which can lead to disqualification from the company or sometimes even dismissal from the position that one had applied for.
4. Screening questions like a vignette can help assess whether someone is a natural fit for an interview, which results in a better outcome at the end of the process.
5. It saves time and effort for the interviewer.
Conclusion
With companies having to adapt to a "new normal" after the pandemic, many rapidly transitioned to video interviewing as a new and natural progression of the hiring process for new talents. The benefits of this interviewing method are a great advantage. With the different software emerging to assist in video interviewing, it is paramount to choose the best for conducting perfect interviews; NinjaInterview.
What Makes the Best Interview Assesment Tool?
#1
Hire faster by 50% with one-way video interviews
#2
Choose built-in coding assessments in Python, Java, .NET and 60+ languages
#3
Boost the screening and hiring process with autograding
#4
Evaluate candidates collectively from unlimited responses for multiple profiles
#5
Connect with built-in ATS like RecruitHire to speed up the shortlisting of candidates
#6
Share the link for assessments directly through emails
#7
Use 70+ pre-built screening questions for Quantitative, Verbal, Psychometric, and other types of assessments
#8
Integrate with ATS tool like built-in RecruitHire
#9
Unbelievable pricing - the lowest you will ever find
#10
Everything your business needs - 50 apps, 24/5 support and 99.95% uptime
Join the SaaS Revolution
All-in-One Suite of 50 apps

Unbelievable pricing - ₹999/user

24/5 Chat, Phone and Email Support