How to Select the Best Employee Recruitment Software
Work samples, cognitive ability tests, and job knowledge exams are just a few examples of pre-employment tests that are effective at predicting future job performance. Through well-designed employee recruitment software, these candidate assessment techniques can be used swiftly and simply.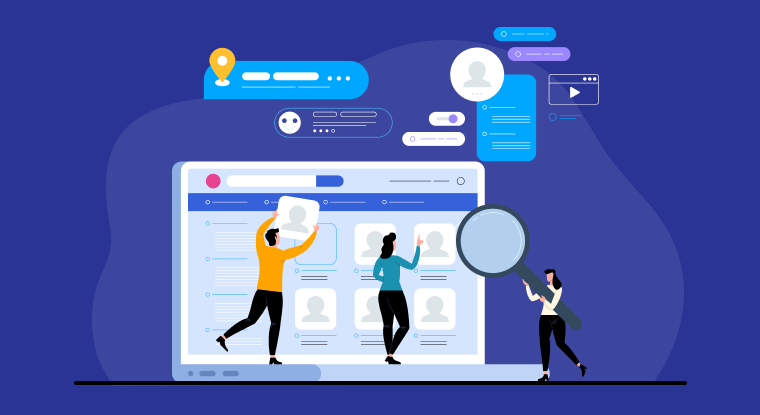 With the advent of the internet, there are now a plethora of employee recruitment software options available for businesses. This can make the task of selecting the best employee recruitment software for your business a daunting one. However, by taking into account a few key factors, you can narrow down the field and find the best software for your business's needs.
First, you need to consider what your business's specific needs are. Do you need software that will post job openings on job boards? Do you need an assessment tool that will help you screen candidates? Do you need software that will help you keep track of applicants? Once you know what your business's needs are, you can start to narrow down the field of options.
Next, you need to consider your budget. There is a wide range of prices for an employee recruitment software, so you need to find something that fits within your budget. Keep in mind that sometimes you get what you pay for – so don't be afraid to invest in quality software if it fits within your budget.
Finally, you need to read reviews of the different employee recruitment software options. See what other businesses have to say about the software you're considering. This can be a great way to get an unbiased opinion about a particular video interview tool option.
By taking into account these key factors, you can narrow down the field of ats recruitment software options and find the best software for your business's needs.
Let's cover all these steps in detail starting with understanding employee recruitment software.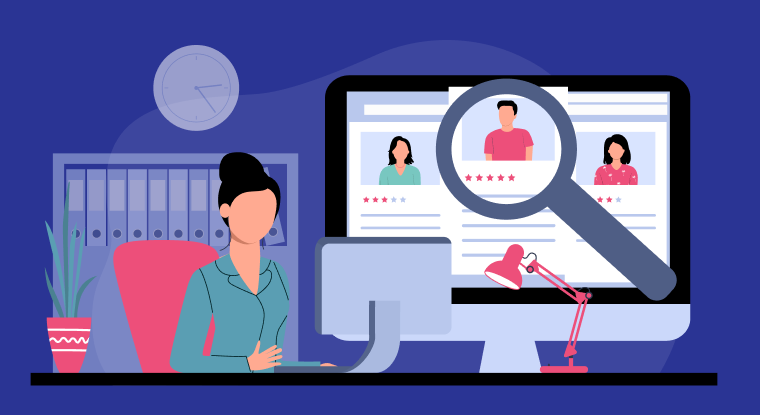 Benefits of Employee Recruitment Software
Here let us start with learning how employee recruitment software benefits your business. Check out below:
Increase in productivity
When working through traditional channels, you are frequently restricted to an office and required to have access to a computer or paper. The productivity of a recruiter can be greatly increased by using online interview tools. Recruiters can efficiently operate from anywhere thanks to the cloud technology that is frequently incorporated into free recruitment software.
Brand reputation
By offering your prospects a streamlined and more pertinent job application, you can provide them with an actual look into your company culture. Candidates may be concerned that your company is outdated or overly complicated, without using proper employee recruitment software, is a bad reflection of the workplace they might eventually work in. You can demonstrate to potential workers and candidates how important they are to your culture by providing them with a great hiring experience.
Time and efficiency
It's crucial to respond quickly to inquiries and communicate clearly with both your employees and potential hires when recruiting. Employee recruitment software offers excellent communication features and enables you to automate processes like email responses during assessment stages. You may considerably enhance your channels of contact and keep candidates informed by utilizing employee recruitment software.
Automation
Employee recruitment software can eliminate the manual component of recruiting, such as screening schedules and grading. Various chores can be automated along with these and even scheduled for particular dates or times. With employee recruitment software automation, you have more control and can focus on other activities like conducting in-depth interviews and examining your short list of prospects.
Best talent
Using employee recruitment software you can avoid wasting time with unproductive prospects by finding better-suited ones. Through extensive video assessments, you can screen applicants thoroughly. With the help of hr recruitment software, you can easily customize your recruitment processes and identify the precise kind of applicant you're looking for.
Accessibility and availability
Traditional hiring procedures can only be used during business hours (unless you want to bring a mountain of papers home with you!). You can use employee recruitment software at any time of the day, which will considerably increase your productivity and enable you to reply to candidates' questions and queries in a flash. Employee recruitment software such as NinjaInterview offers one way video interview that let candidates do the assessments as part of the interview at any time of the day from anywhere.
Choosing the Best Employee Recruitment Software for Your Business
When it comes to choosing employee recruitment software, there are a few things you need to take into account.
Goal identification
The best course of action is to determine your final goals before selecting an employee recruitment software. It's simpler to find the solutions that will enable you to achieve your goals if you start with what you need to do.
What do you want to gain from your first employee recruitment software purchase? Do you require assistance locating individuals of higher caliber? Do you require quicker position fills?
List the shortcomings of your present program if you're moving to a new system. Do you require any tools to help you collaborate with your teammates? Are you seeking a solution that can predict the hiring requirements for your business? Do your goals suggest that rather than new software, you actually need assistance with recruitment marketing?
It will be easier to outline your business objectives and navigate the market if you can pinpoint the precise reasons why you need new online recruitment software.
Look for must-have features
It's time to decide precisely which features will help you achieve your goals after you have them established. Make a list of the characteristics you absolutely must have; while you're at it, include a few "nice-to-haves" as well. In this technique, you have a supplementary elimination process in case there are two similar vendors that fulfill the requirements.
Similar to this, if a software package lacks one of your must-have features, it is automatically a deal breaker. A program is not the ideal option for your company if it doesn't support the goals you've already established.
Here are a few typical features of employee recruitment software to get you started:
Candidate management: By constantly evaluating applicants' talents and more effectively managing prospects for open positions, you can improve your screening and qualification procedures.
Aptitude test online: Create online aptitude tests to assist you to narrow down the pool of qualified candidates for selection. You can then easily track each candidate's performance to determine whether or not they live up to your expectations.
Assessment management: Have total control over candidate evaluation to measure the candidate's intellectual strengths and weaknesses accurately.
Auto-grading: Automate the hiring process by modifying the evaluation process. Easily rate the candidate evaluation in accordance with your pre-defined rules.
Unlimited questions: Create a proper questionnaire as detailed as required. Use proper employee recruitment software that lets you create unlimited questions.
Customized tests: You can save time when screening candidates by immediately importing a candidate's resume into the assessment and customizing your questions to meet your job descriptions.
Now that you got an idea of what to look for in employee recruitment software, let us check out some of the top online assessment tools.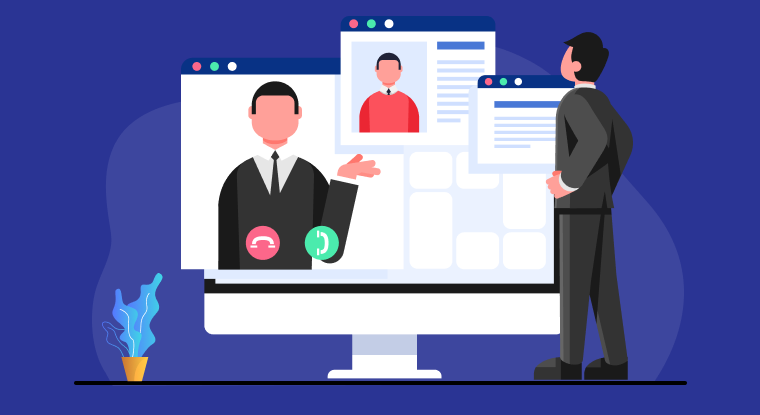 10 Best Employee Recruitment Software
NinjaInterview
Whether your firm is small, medium-sized, or large, the top employee recruitment software, NinjaInterview by 500apps offers complete employee assessment and talent management solutions. You can use the automated testing templates provided by NinjaInterview in your hiring procedure and design a unique online assessment system for your prospects on your own if you want to be even more involved.
eSkill
eSkill is an online assessment solution that offers organizations the most precise, reliable tests for pre-employment and skills gap analyses. For any career or industry, you can select from more than 600 standard tests, combine topics from 5000 different categories, or write your own content.
Devskiller
Devskiller offers recruiters a one-stop solution for developer screening and extensive online interviews. It provides a library of concepts, frameworks, and programming languages. You can create code tests using their Test Wizard based on your job description to confirm the coding skills you need.
iMocha
With its 1000+ skill tests, aptitude tests, and enterprise-ready assessment platform, iMocha or formerly known as Interview Mocha, allows you to confirm your candidate's job match. There is a sizable selection of pre-built skill tests that you can pick from, or you can create one yourself or request a test that is specially developed for you.
Hire Talent
The Hire Talent provides a variety of pre-employment test options, such as assessments of people (EQ) and reasoning (IQ) skills, work personalities, sales aptitude, and skills.
Mettl
Mercer Mettl is an online employee recruitment software that can help you measure your candidates' skills, personalities, and abilities. You can choose from their test library of the different psychometric, cognitive, and technical tests or get custom tests built for your specific needs.
Kandio
You can find evaluation assessments at Kandio that were created by the top professionals in a wide range of technologies. Select evaluations are written by core team JavaScripters to top-tier LinkedIn marketers. or anything in the middle. Kandio has become the market arena for professionals posting their own evaluation tests.
Evalground
Evalground is a powerful talent assessment platform that makes it simple for organizations to expedite the hiring process. Evalground offers options to effectively evaluate individuals, including cognitive tests and coding assessments. With this employee recruitment software, the recruiter only needs to prepare one exam to distribute to all applicants. Their performance is evaluated by Evalground's software, which then generates a detailed report.
Plum
Plum is a candidate assessment tool powered by AI that was created to assist organizations in selecting the most qualified applicants for open positions. Your HR staff can determine the behavioral requirements for the role using a six-minute questionnaire provided by its extremely sophisticated software. This employee recruitment software then develops a customized cognitive and assessment test using these responses. To determine compatibility, their scores are then compared to those of the best prospects.
myInterview
One of the best tools for conducting online interviews, MyInterview helps businesses hire and evaluate candidates intelligently. You may quickly establish new positions on its user-friendly portal and begin hiring. You can design your own interview questions, invite candidates, and go over the responses at your leisure.
Wrapping Up
When you use the program firsthand and are confident that it supports the objectives of your business, choosing should be simple. In the end, the process of purchasing software is similar to the hiring process: establish specifications, choose possible applicants, and assess their skills. You can find the best employee recruitment software for your company if you follow those procedures.
We recommend NinjaInterview by 500apps for your candidate screening requirements. The application provides all the features that we have discussed so far and has more in store. Additionally, it gives access to 50+ applications that you can use to grow and run your business like a winner.
What Makes the Best Interview Assesment Tool?
#1
Hire faster by 50% with one-way video interviews
#2
Choose built-in coding assessments in Python, Java, .NET and 60+ languages
#3
Boost the screening and hiring process with autograding
#4
Evaluate candidates collectively from unlimited responses for multiple profiles
#5
Connect with built-in ATS like RecruitHire to speed up the shortlisting of candidates
#6
Share the link for assessments directly through emails
#7
Use 70+ pre-built screening questions for Quantitative, Verbal, Psychometric, and other types of assessments
#8
Integrate with ATS tool like built-in RecruitHire
#9
Unbelievable pricing - the lowest you will ever find
#10
Everything your business needs - 50 apps, 24/5 support and 99.95% uptime
Join the SaaS Revolution
All-in-One Suite of 50 apps

Unbelievable pricing - ₹999/user

24/5 Chat, Phone and Email Support