Top 5 Ways To Accelerate Your Hiring Process With Interview Tool
Hiring quality candidates is the goal of every organization. To achieve this, companies need to beat their competitors in a game of getting the best out there. This can be achieved by using the best interview tool in the market.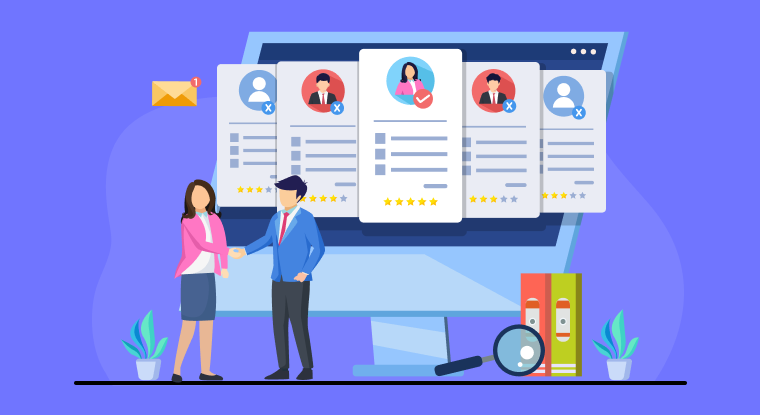 Recruitment can be a cumbersome process most time for organizations. The sorting of files and talking to applicants from time to time takes time and resources when trying to find the best candidate for an organization. This means as an organization, more money than necessary is spent on getting the best candidate.
The world however has moved from the days when things were done manually. The software has become a crucial assessment tool for organizations to efficiently manage the hiring process. It is now easier for organizations to implement assessment tools to save time and resources when looking out for top-quality candidates to fill up a position. This article explains how you can maximize the use of interview software to accelerate your hiring process.
Top 5 Ways to Accelerate Hiring With an Interview Tool
We are in an age where more people search for companies that are recruiting and gather information about the companies. HR personnel for companies who efficiently maximize the interview tool uses and have more reach in finding the top quality candidates for their team. Here are 5 ways how organizations can accelerate their hiring process with interview software.
1. Increasing productivity
The competition in the recruitment world is very high. There is no room for mediocrity else your organization loses its hold over top-quality candidates. An organization must constantly increase its productivity and to achieve such a high level of productivity, manual operations are no longer efficient. Organizations can use recruitment software like NinjaInterview to increase the productivity of their company. This interview tool helps you organize your workflow and minimize the total process involved in hiring a new client.
2. Reduces duplication and wasteful spending
The inefficient flow of information in an organization can lead to redundancy. When there is no concise instruction on a task to do, people tend to beat around the bush causing duplication of tasks and a waste of time. The hiring process is not impervious to this phenomenon thus an organization must equip the HR personnel with important video interviewing tools like recruitment software to efficiently maximize the potentiality of hiring top candidates for a job position. This helps the organization save spending on irrelevancies.
3. Expanding the talent base
Using recruitment software like NinjaInterview allows your organization to build a database of quality applicants for a position through access to an applicant tracker. The software helps you keep tabs on these candidates in case information are needed and there is a suitable position without the hassle of going through loads of paperwork.
4. Keeping track of potential employees
The recruitment software is a perfect way to keep track of the employed candidate's progress. To make sure that every operation goes smoothly after employment it is important to keep track of the progress of employees to make sure they live up to expectations. This helps the organization have a proper update on each candidate through and after the hiring stage.
5. Strengthen Communication
Distorted communication can affect the overall experience of candidates. Most times, applicants are eager to get feedback on the job application. Delayed information can create a negative impression about your company whether they are hired or not. The recruitment software has a platform where the status of applicants is stored and can help with the quick dissemination of information through calls, mail, or text.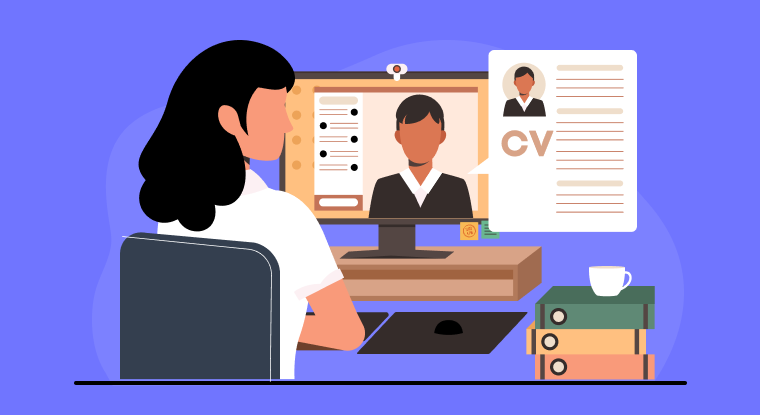 How To Choose the Right Interview Tool?
There is so much recruitment software for video interviews in the market today. It is no wonder that the question of how to get the best video interview platform arises. To determine the best interview tool for your business, the most important factor to consider is the specificity of your goals. Different firms have different goals when implementing recruitment software and tools. Interview tools offer services ranging from more exposure to their career sites, better passive candidates approach, and increasing or decreasing the turnover rates of candidates among a list of other things. Defining the purpose that an interview tool will serve in your company is one of the most important things to consider in selecting the best right interview tool.
The next best thing to do after specifying your goals and how an interview tool uses and can help you achieve them for your company is to scrutinize the interview tool. The right recruitment tool must be able to fuse your organization's platform and relevant data information from your social media platforms into a single platform. This helps with efficiency and ease of accessibility for the organization.
The best interview tool in the market should have the following features:
● Email automation
● Ads publishing
● Communication via video
● App-based messaging
● Managing candidate relationships
● Skill evaluation
It is important to vet any software provider to see if their interview tool can provide this service. These services will help for better data analysis for the applicants you plan to hire.
Conclusion
Picking the right interview tool is a huge plus for every organization. It helps make a virtual interview flow naturally. The dynamics of selecting the best interview tool rest on the goals of an organization. Hence, an organization must go for an all-in-one recruitment software like NinjaInterview, an interview app created by 500apps to offer the best value for your money.
What Makes the Best Interview Assesment Tool?
#1
Hire faster by 50% with one-way video interviews
#2
Choose built-in coding assessments in Python, Java, .NET and 60+ languages
#3
Boost the screening and hiring process with autograding
#4
Evaluate candidates collectively from unlimited responses for multiple profiles
#5
Connect with built-in ATS like RecruitHire to speed up the shortlisting of candidates
#6
Share the link for assessments directly through emails
#7
Use 70+ pre-built screening questions for Quantitative, Verbal, Psychometric, and other types of assessments
#8
Integrate with ATS tool like built-in RecruitHire
#9
Unbelievable pricing - the lowest you will ever find
#10
Everything your business needs - 50 apps, 24/5 support and 99.95% uptime
Join the SaaS Revolution
All-in-One Suite of 50 apps

Unbelievable pricing - ₹999/user

24/5 Chat, Phone and Email Support