Five Ideal Features Your Video Interview Software Should Have
Several online hiring tools can cater to your organization's needs. However, you are looking for NinjaInterview, which packs more than a punch when it comes to online recruitment of new candidates.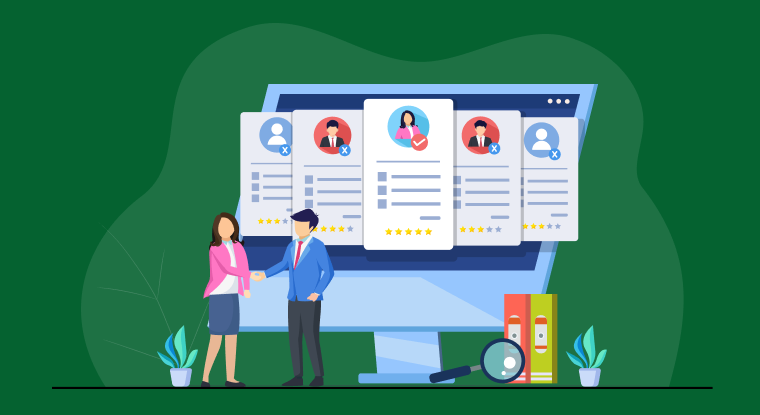 Conducting in-person interviews is getting more and more challenging for recruiters. Things can be manageable if the organization is small and there are not many candidates to interview. However, if you are in the recruitment team of a multinational company with thousands of people applying for a job position, things can get strenuous. Interviewing many candidates takes time and effort and costs a lot of money. However, with the help of interview software, things can get more straightforward and cheaper simultaneously.
What is Video Interview Software, and Why Are They Important??
A video assessment tool or a video interview tool is a recruitment tool that has become an integral part of the entire hiring process in several organizations. It allows recruiters to interview job applicants remotely via video chat or virtual interview. As a result, it is becoming one of the fastest-growing methods for assessing possible candidates across several industries.
Most of you may wonder about the importance of using an online interview tool to assess potential employees. These tools provide cost-effectiveness and flexibility to recruiters. The hiring department of an organization can schedule interviews at their convenience. Since interviews are held virtually, there is no need to travel to far-off places to conduct in-person interviews. It also saves the cost of booking an interview location and organizing snacks for candidates.
5 Ideal Features Your Video Interview Software Should Have
Although the essential functionality of video interviewing tools is similar, some developers provide additional features to smoothen the interview process and make it more manageable. Here are five essential elements you need to look for in high-quality video interview software.
1. Variable Questions
Some candidates perform their best when they read questions, while others excel when they hear them. Several top-quality video interview software provides pre-determined questions in various forms, including text, video, or audio. This is an essential attribute to look for in a video interview tool if you want to provide multiple-question forms.
2. Candidate Management
If there are many candidates to interview, then managing so many people at the same time may seem impossible. Thankfully, there are several video interview software that provides candidate management feature. This feature helps you effectively and efficiently manage a large group of candidates. You can develop a candidate database and circulate it to different recruiting managers. With the assistance of a single click of your mouse button, you can capture detailed information during online interviews. It also allows the applicants to receive their feedback on time.
3. Customized Tests
There may be different types of job vacancies in your company. Therefore, providing the same questions to candidates applying for various jobs makes no sense. Instead, with the help of customized tests, you can customize the questions per the individual job descriptions. This helps you save plenty of time while screening candidates. In addition, you can directly import your candidate's resume into the assessment.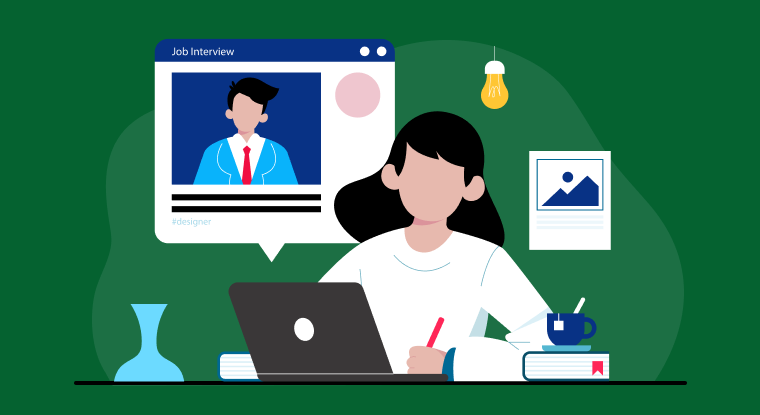 4. ATS Integration
Another crucial feature to look for in a video interview tool is ATS integration. This is one feature that users often overlook when they choose such software. For example, organizations can improve their hiring process by integrating video interviewing sessions and an applicant tracking system. This is possible by handling different job activities simultaneously, such as screenings, communication with the candidates, job postings, etc.
The ATS integration feature will also enable recruiters to monitor their candidate profiles. This will eliminate any possibility of overlooking any critical factor in a job applicant. It is often seen that the HR department of an organization fails to choose the right talents efficiently due to its inability to keep track of every minute detail while screening a bag full of job applications.
5. Scheduling
The scheduling feature of video interview software is critical since it forms the backbone of the entire recruitment process. As a result, HR managers may sometimes dedicate long hours to screening resumes and conducting job interviews. This is especially true when dealing with many job applications or challenging candidate schedules.
During times of conflict, a bad quality hiring process may arise. As a result, the recruiters may waste more time trying to fix the problem. With the help of the scheduling feature, the hiring team can quickly get the right candidate to sit for an interview.
NinjaInterview – Recruitment Software for Every Organization
Are you looking for recruitment software that provides you with the above features and more? In that case, NinjaInterview is the software to choose for your hiring process. It comes with unlimited coding and video assessments and allows auto evaluation to evaluate your candidates faster and quicken the overall hiring process.
NinjaInterview video interview software is designed to help you optimize your entire interview process and save your organization time and money. You can reduce your recruitment time by more than 50% with the help of this software. Some of the additional features of NinjaInterview are:
Coding assessments
Automatic grading
Unlimited questions
Session recording
Picture capture
Real-time grading
Candidate comparison
Conclusion
When choosing suitable video interview software, there are plenty of factors to consider. This is why it is imperative to list all the requirements to narrow your options. It will also help you concentrate on your desired features while comparing two or more similar software. NinjaCapture is made with the sole purpose of helping your organization streamline its recruitment process. With tons of powerful software features, hiring fresh talent for your company will seem like a breeze for your recruitment team. NinjaInterview is developed by 500apps, the creator of 39 similar software and tools that can help organize different aspects of running your daily business. In addition, 500apps provides 24/5 customer support via telephone, email, and chat to take care of any concerns.
What Makes the Best Interview Assesment Tool?
#1
Hire faster by 50% with one-way video interviews
#2
Choose built-in coding assessments in Python, Java, .NET and 60+ languages
#3
Boost the screening and hiring process with autograding
#4
Evaluate candidates collectively from unlimited responses for multiple profiles
#5
Connect with built-in ATS like RecruitHire to speed up the shortlisting of candidates
#6
Share the link for assessments directly through emails
#7
Use 70+ pre-built screening questions for Quantitative, Verbal, Psychometric, and other types of assessments
#8
Integrate with ATS tool like built-in RecruitHire
#9
Unbelievable pricing - the lowest you will ever find
#10
Everything your business needs - 50 apps, 24/5 support and 99.95% uptime
Join the SaaS Revolution
All-in-One Suite of 50 apps

Unbelievable pricing - ₹999/user

24/5 Chat, Phone and Email Support