5 Best Online Interview Tools That Guarantee a Successful Hiring Process
Online interview tools are changing the landscape of hiring for new roles. Learn about the top 5 online interview tools you can consider for your HR team, whatever your industry or business size.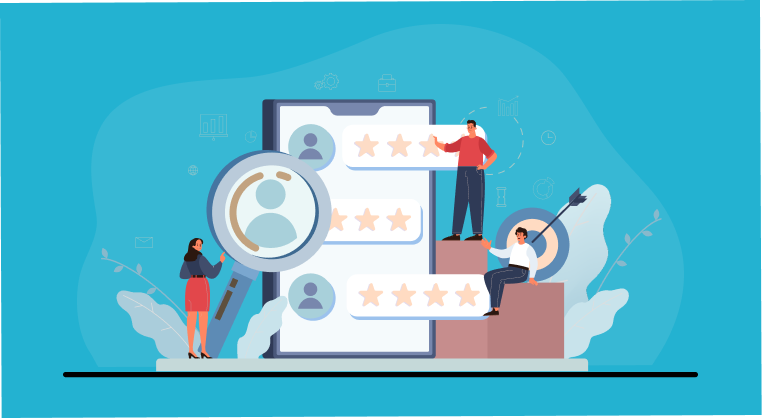 For businesses, a successful hiring process is one where candidates who are the best fit for the company are chosen. Motivated and highly-driven workers help sustain a sustainable growth and achievement workplace culture. This is essential for ensuring that the company reaches milestones and outshines its competitors.
But the process of finding excellent potential employees out of the pool of applications can be, mildly put, a little difficult. According to Zety, the average corporate job offer receives about 250 applications. Of this number, only about 4 to 6 applicants get invited to an interview. All this buzz, for only one position! It's both good and bad news for recruiters. The good news is that recruiters have a wider and more diverse pool of applications to choose qualified candidates. The not-so-good news is that recruiters have way more work sorting through the many applications.
Finding the top talent from the pool of applications doesn't have to be complicated, though. With the right tools and interview software, it's easier to sort through several applications to find the best candidates for a given role. Online interview tools have taken over the landscape, and companies are harnessing this technology to optimize their hiring process. At 500apps, we want to help you maximize this technology for your business. So, in this article, we'll look at five amazing online interview tools you can consider for your business. We'll also explore ways to use these tools to improve your chances of success as a recruiter.
What is an Interview Tool?
Online Interview tools are an integral part of hiring in today's corporate culture. Millions of interviews are conducted yearly for every position, from CEO to sales representatives, for businesses to get the best staff on their payroll. And HR managers will not stop conducting interviews soon with the job market getting more competitive.
An interview is a formal meeting where an employer asks specific questions to determine if candidates are suitable for a given role. The person asking the questions is an employer representative, such as an HR manager, job recruiter, or any other HR-related staff. The interviewee, or the person receiving the questions, is a prospective employee.
An interview may take several forms, all with an end to choosing the right candidate. It may be a physical interview, where the candidate has to travel or commute to an agreed location, usually the employer's workplace. It may also be a virtual interview, where the recruiter uses online interview tools such as video interview software to assess candidates.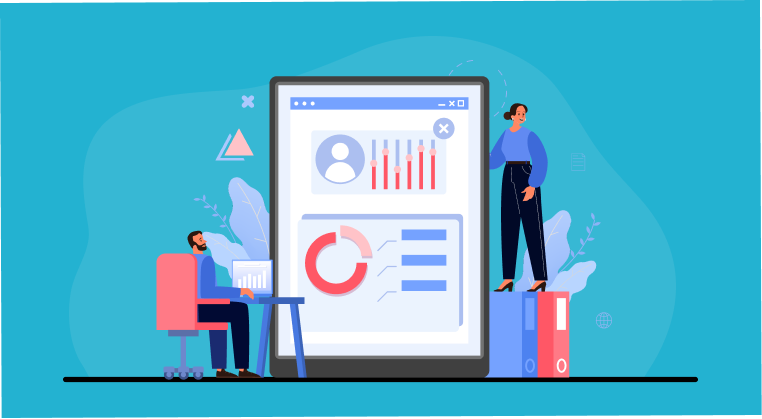 At these interviews, employers assess potential employees based on several standards to see if they're a good fit for the company. These include questions on:
Experience Interviews help companies to determine if a candidate has the requisite experience to fill a role. Although the candidate has most likely added their experience to their resume, the interview helps confirm if they have the necessary expertise that corresponds to this experience.
Personality Workplaces are collaborative; everyone has to contribute their quota to achieve the company's goals. So, recruiters must determine if a potential employee has the right personality to fit the role. Is the candidate outgoing and self-confident? Or are they more reserved? Interviews provide a one-on-one basis for recruiters to see if the candidate will thrive in the company's culture.
Personal Characteristics An interview allows recruiters to see if a potential employee's characteristics are consistent with their company's culture. At an interview, recruiters can observe how candidates answer questions to assess how polite they are. They can also see if a candidate is well-dressed and comported.
Interests Companies want employees who understand and believe in the goals of the company. An employee who has a good deal of interest in the company's aims will most likely contribute better. Interviews allow the recruiter to determine if they have shared interests with a candidate. With targeted questions, interviewers can determine if a candidate is interested in the company or not.
Career Goals An interview helps reveal and clarify the career goals of a potential employee. During an interview, recruiters can determine if a candidate's career goals are consistent with the company's goals and culture. This helps the employer and candidate determine if they are a good fit for each other.
The 5 Best Online Interview Tools
Are you looking for great online interview tools to pick from for your business? Here are our top five picks of excellent recruitment software that you can choose from:
NinjaInterview
NinjaInterview is a robust interview and talent management software that makes finding the best talent easier. With NinjaInterview, you can assess candidates at your convenience with asynchronous interviews, ensuring that you spend less time and effort finding high-quality prospects. Video assessment tools aren't the only service offered by NinjaInterview, however. You can create customized assessments in several ways, including aptitude tests, coding assessments, et cetera.
NinjaInterview also helps you automate the assessment and hiring process with automated grading and candidate comparison functionality. NinjaInterview integrates seamlessly with your ATS software, ensuring you keep track of great candidates until you need them. Pricing for NinjaInterview starts at $14.99 a month and comes with access to the 500apps suite of more than 37 productivity apps.
Vidcruiter
VidCruiter is one of the industry-leading online interview tools that help recruiters easily find and land top talent. With VidCruiter, every stage of the hiring process, from screening to interview scheduling to reference checks, is streamlined in one place. VidCruiter allows you to create preset interview questions that your candidates can answer at their convenient time. And likewise, you can review their answers whenever it's convenient for you.
It's custom predictive validity indicator helps you determine which candidates are best suited for each role so that you make the right decisions easily. Pricing is custom-made for each business based on size and needs.
InterviewStream
InterviewStream belongs to the finest online interview tools that help you to simplify the hiring process while providing a great experience for candidates. InterviewStream allows you to create custom interviews for candidates. You can create a streamlined interview process for multiple roles you're hiring for, all in one app.
With InterviewStream, one-way interviews are seamless, as you can send custom invites to candidates so they can take interviews when it's convenient for them. You can also schedule live interviews seamlessly, so talking in real-time with remote candidates is easy. Pricing is custom-fit to your company's needs.
Spark Hire
Spark Hire is an online interview platform that makes hiring easy for recruiters. With Spark Hire, candidates can answer interview questions by recording video responses. Hiring teams can then review them when in their time and determine which candidates are well-suited to a given role. Hiring team members can collaborate easily, with HR staff able to rate or comment on each applicant's answers. Spark Hire offers even more flexibility to businesses. They can answer interview questions on any device, from mobile to PC. Pricing starts at $119 per user per month for three users.
myInterview
myInterview is one of the finest online interview tools that offers intelligent screening and hiring to businesses. Its simple and intuitive platform allows you to create new positions and start hiring instantly. You can create custom questions, invite candidates to your interview, and review answers in your own time.
Its beautifully arranged Kanban boards help you get a snapshot of applicant status, so you can see how far you've gone with the hiring process. myInterview offers a free plan for a maximum of two users, while paid plans start at $59 per month.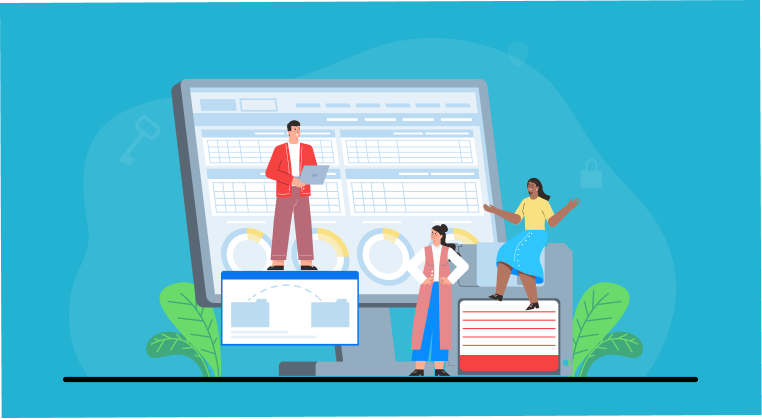 How to Use These Tools to Improve Your Chances of Success
Here are a few ways that you can use online interview tools to boost your chances of success:
Sort through resumes Online interview tools can help you to parse resumes for in-demand skills to find the best candidates for your chosen role. Simply create settings to find keywords related to the role, and watch our excellent software do the work.
Use asynchronous interviews Asynchronous interviews may not yet fully replace live interview sessions. Still, they offer a world of difference in convenience and time-saving functionality. Many businesses have reported that asynchronous online interview tools have helped them get candidate responses in less than 24 hours, speeding up the hiring process.
Automate processes Automation saves time and energy, which is precious for your business and HR team. With an online assessment tool, you can create custom tests for candidates and automatically grade them. This helps you spend less time on low-yield tasks and more time understanding the candidates you're hiring.
Integrate with your ATS Sometimes, hiring cycles will end with a few of the top talents you considered not selected. Integrating your interview tool with an applicant tracking system helps you to keep a record of these candidates. This way, you can easily reach out to them whenever you have a job opening.
Conclusion
A great online interview tool is important for choosing high-quality candidates. By maximizing its features, you can consistently set yourself up for success and get excellent hires! We strongly recommend one of the smart online interview tools, NinjaInterview to assess candidate profiles fast and effectively.
What Makes the Best Interview Assesment Tool?
#1
Hire faster by 50% with one-way video interviews
#2
Choose built-in coding assessments in Python, Java, .NET and 60+ languages
#3
Boost the screening and hiring process with autograding
#4
Evaluate candidates collectively from unlimited responses for multiple profiles
#5
Connect with built-in ATS like RecruitHire to speed up the shortlisting of candidates
#6
Share the link for assessments directly through emails
#7
Use 70+ pre-built screening questions for Quantitative, Verbal, Psychometric, and other types of assessments
#8
Integrate with ATS tool like built-in RecruitHire
#9
Unbelievable pricing - the lowest you will ever find
#10
Everything your business needs - 50 apps, 24/5 support and 99.95% uptime
Join the SaaS Revolution
All-in-One Suite of 50 apps

Unbelievable pricing - ₹999/user

24/5 Chat, Phone and Email Support