Best Virtual Hiring Software: How to Easily Find the Right Employee
Simplify recruiting, interviewing, and hiring with a one-stop solution. A hiring and interview software is a powerful tool that simplifies the recruitment process for both recruiters and applicants. A note is added on how to select shortlisted applicants from interviews.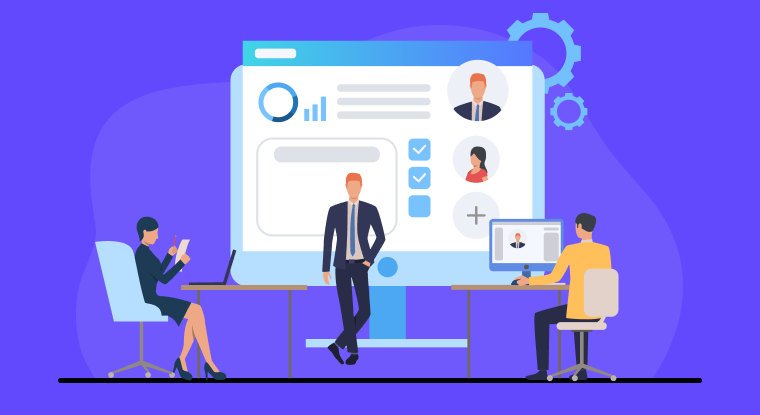 As more and more people complete their education and graduate, the market floods with more and more potential employees. They all have varying levels of expertise, even if they went to comparable educational facilities. To select the best of the best from them, you need to be able to sort through them and learn what to look out for.
With multiple people applying for the same spot, it can become overwhelming to parse through mostly similar resumes, but some tools and tips can let you take a load off of your shoulders and leave the tiresome work to automation.
Things like aptitude assessment, scoring and grading, and personality tests can be entirely automated by adding your custom questionnaires. Coding assessments can be conducted through the software itself providing a rigorous testing workbench. In addition, the face-to-face aspect of interviews can now be conducted completely online, through video conferencing.
Having a comprehensive interviewing and hiring software platform has become the best option for every party involved. A tried and tested method during the COVID-19 pandemic, it eases the strain of conferencing and testing hundreds of people in one location. Let us continue and discuss what exactly goes into a virtual interview software such as NinjaInterview.
What Is the Best Virtual Hiring Software?
There are quite a few factors that go into deciding what the best hiring and interviewing software might be. Things like automatic analysis, video interviewing and conferencing, position management, and a user-friendly interface are all important considerations when choosing the best hiring software. To simplify, you need to ask yourself a few questions about the software that you want to choose, such as:
1. How effectively can it perform an initial sort through resumes?
2. What parameters can you assign for it to look through?
3. How well does the software read through resumes and find relevant information?
4. Can you use the software for from-home testing and virtual hiring?
5. How well does it allow you to manage hiring and testing for each available position?
6. Can it handle and integrate with an Applicant Tracking System (or ATS)?
7. Can you use it for video conferencing and video interviews? Can multiple people join in on the interview?
8. Is the user interface easy to use from the get-go for new applicants and experienced users alike?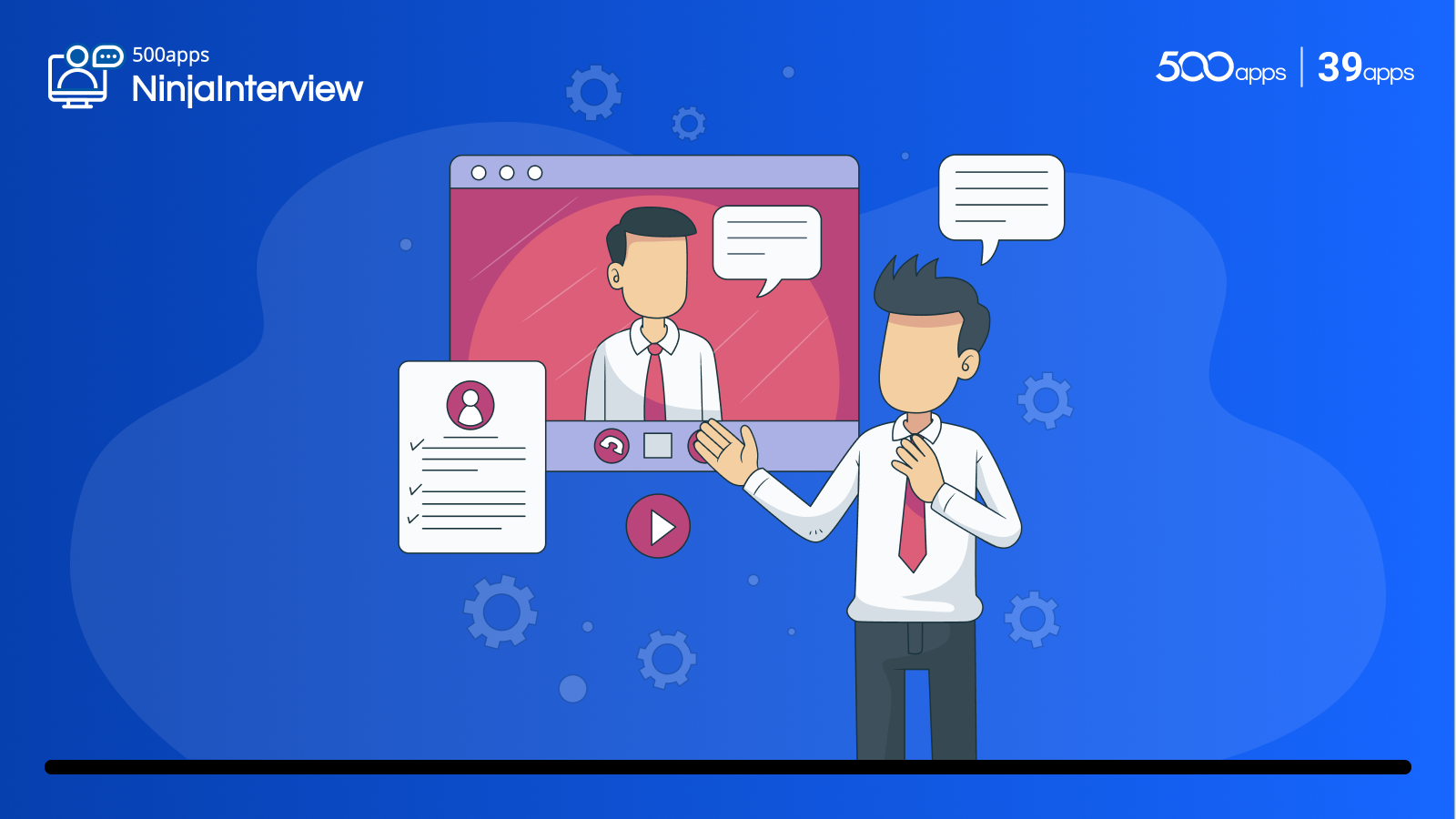 Generally, all hiring and interview software can play to their strengths and answer positively to some of the questions. For us, personally, we recommend NinjaInterview.
NinjaInterview includes top-of-the-line, high-quality video conferencing and recording, so all of your team can come in and review applications and interviews as they happen. It has powerful tools to schedule, plan, sort through, and grade interviews and applicants, using real-time, rigorous grading & assessment capabilities and a robust planning & scheduling system. You can design customized questionnaire sets and assessments to test for and find exactly what you're looking for in potential hires, and conduct them entirely over the internet. You can even test for their personality, behavior, and responsiveness to see how well they will fit and integrate into your team.
All of this works alongside ATS software integration capabilities, letting your data feed into and work alongside prior information about applicants gathered using it. This all comes neatly bundled with a user-friendly interface and an intuitive dashboard that displays every current applicant's identifying data (such as their name, what position they're applying for, etc) and their current scoring and rating as measured by the aptitude assessments by the system.
This system has been made keeping both your recruiters and your applicants and potential hires in mind and aims to be a transparent, clear, and pleasant experience for both parties.
How Does It Work?
Now all of that, at first glance, may seem quite overwhelming. Do you need all of those features? Are you going to be able to use all of them? What if you miss any? Let us put those fears to rest: we will describe how the general process of using this application goes.
1. To start, you will be greeted by the main dashboard, where you can add and remove positions for potential hires to apply to, as well as assign team members to them.
2. Next, you can create assessments for these positions. Assessments can be created in a wide variety of formats and questions; you can ask for videos to describe their answer, audio responses, text boxes, and even binary, Boolean "yes-or-no" answers.
These questions can be sorted into relevant sections as well. As for the questions themselves, you can add scoring to them, name them, choose between question and answer types, and even add helpful, short hints for the applicants to help them along the way.
3. Add descriptions, instructions, and time limits to them for when you give this assessment to an applicant to fill and solve. You can add multiple assessment tests to each position as you see fit.
4. There is an entire dedicated section for adding and sorting applicants. You can manually add new candidates and their details or import candidates from an ATS or a spreadsheet of applicants via a simple, user-friendly menu. Once that is done, you can send your assessment test to the applicant. This also allows you to preview how the assessment test will appear to the applicant, which will clearly show what kind of data they will need to submit.
5. At the end of these processes, we can use the grading and results from the menu. These detailed assessments are completed and submitted by the candidates, and let recruiters take a look inside and see how they did. You can read through responses and add numeric grading scores based on them to create comparison metrics.
Once all of this is done, simply look through the metrics to shortlist applicants for the position. NinjaInterview's powerful metric analysis tools simplify the process and get you ready to simply send the shortlisted applicants a live interview offer, where your and your team's human factor can come in, conduct a live (in-person or video) interview, and choose the final hires for your position.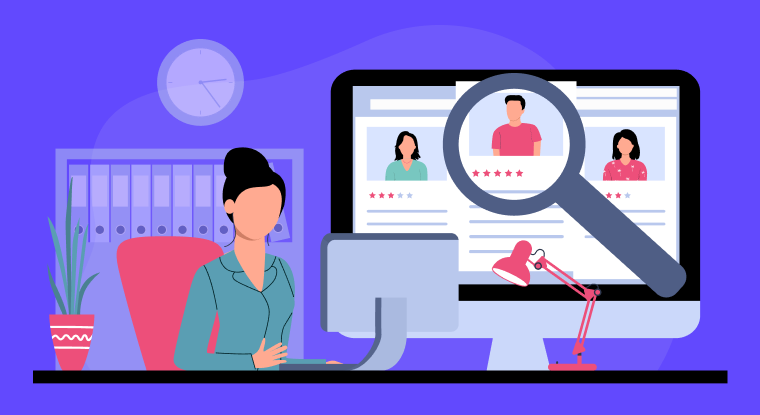 How to Easily Find the Right Employee?
Finding the right employee is about giving and taking. As critical of them and their abilities as you can be it is also important to provide value and clarity about your organization, your achievements, your workflows, and your goals. One of the major ways this is done is via a system called SMART, which you can apply at the interview stage.
SMART is an acronym that stands for Specific, Measurable, Achievable, Relevant, and time-based. In essence, these are guidelines that you can use to clearly and appreciably define your organization and its goals, as well as the position itself.
Specific: Aim to keep it brief, simple, and clear with your applicant about what they are applying to, what their responsibilities will be, what benefits they will gain while working with you, etc.
Measurable: Apply transparent metrics and milestones to guide how their performance in their role will be judged.
Achievable: Be realistic in your expectations with your applicant. Consider what tools you have at hand as well as what they potentially bring to the table. Setting achievable goals for your applicants can help boost their motivation and focus, helping them as well as you towards that project's completion even faster and better.
Relevant: The description for your job should only ask for qualities and talents that are relevant to it. Do not place clauses that ask for qualities that are irrelevant to the job or vague in any sense, such as asking for "a skilled handyman" or "experienced gardener" for an engineering job.
Time-based: Clear up any questions about how long the position exists. Clarify if the job is just for the duration of a project or a particular period, etc.
Using the SMART system allows you to represent your company's interests as well as let the interviewee answer your questions concisely and clearly, fully aware of the required context, and able to answer for themselves.
Conclusion:
Hiring and interviewing people for a position is no simple task. However, the tedious process of sorting through and selecting applicants to hire is much improved with the help of recruitment software such as NinjaInterview. Virtual hiring is a flexible process, made simpler and more linear for all parties by software such as NinjaInterview's powerful automatic grading systems and analysis metrics. This makes the process of shortlisting potential candidates easier, and the human touch can be added via video conference calling and recording to conduct interviews and find the perfect people to join your company.
What Makes the Best Interview Assesment Tool?
#1
Hire faster by 50% with one-way video interviews
#2
Choose built-in coding assessments in Python, Java, .NET and 60+ languages
#3
Boost the screening and hiring process with autograding
#4
Evaluate candidates collectively from unlimited responses for multiple profiles
#5
Connect with built-in ATS like RecruitHire to speed up the shortlisting of candidates
#6
Share the link for assessments directly through emails
#7
Use 70+ pre-built screening questions for Quantitative, Verbal, Psychometric, and other types of assessments
#8
Integrate with ATS tool like built-in RecruitHire
#9
Unbelievable pricing - the lowest you will ever find
#10
Everything your business needs - 50 apps, 24/5 support and 99.95% uptime
Join the SaaS Revolution
All-in-One Suite of 50 apps

Unbelievable pricing - ₹999/user

24/5 Chat, Phone and Email Support