7 Main Reasons Why Organizations Need Assessment Tools
Video recruitment software has become part and parcel of various companies. It helps to save time and also to streamline the entire hiring process. NinjaInterview is one of the user-friendly software in this category that fits different industries.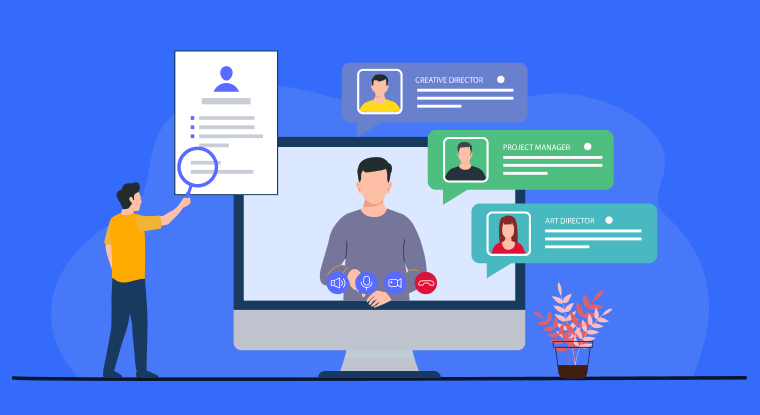 Hiring is one of the core functions of any company. Thus, it is essential to handle it effectively and efficiently. Digital transformations have become a common sight across the world. Several technologically advanced solutions have taken over from age-old traditional methods in the corporate world. One such area is recruitment within an organization.
The methods used to hire fresh talents in a company have become a thing of the past. Today, most organizations use a suitable assessment tool to hire job applicants. This has not just simplified the hiring process; it has also helped companies save time, money, and effort. In addition, using a virtual interview tool can quickly speed up the recruitment process.
Benefits of Using an Assessment Tool
An interview tool is designed to help recruiters determine the genuine potential of job candidates. Additionally, they enable recruiters to screen individuals based on various factors, such as cognitive abilities, job skills, and aptitude. In short, an interview tool helps the hiring department gauge whether a candidate is fit for their organization or not.
7 Reasons to Use an Assessment Tool
Many people wonder why a video interview platform is used when traditional methods could do the same job for organizations. There are several factors to support the use of modern recruitment tools. However, 7 of the most crucial reasons are listed hereunder.
1. Put the Recruitment Process in the Top Gear
With the help of recruitment software, you can test a large number of job applicants at the same time. As a result, it reduces the time taken to complete such assessments. Additionally, since the modern recruitment process does not include in-person interviews, hiring teams can automate boring activities and concentrate on more crucial tasks.
2. Enhance Scalability
Online assessment tools can also help you scale your overall hiring process. For example, when you opt for in-person interviews, you need to assign interview slots for different candidates. As a result, you find it difficult to accommodate multiple candidates on the same day due to time restraints. However, if you opt for a video interviewing tool, you can assess numerous candidates at the same time. Thus, it becomes possible for recruiters to screen more candidates on the same day.
3. Reduce Attrition
One of the significant reasons behind a high attrition rate in an organization is dissatisfaction among the employees. They are either dissatisfied with the job, company, or work. However, with the help of an online assessment tool, you can quickly reduce your organization's attrition rate. These tools help recruiters choose the most acceptable candidates for a job after a careful evaluation and screening process. Since these candidates are more likely to enjoy their job, the attrition rate will automatically decrease.
4. Automate Monotonous Tasks
Several tedious processes within the hiring process can make a recruiter feel bored. It is needless to say; virtual assessment tools also help to automate the repetitive and simple tasks of a hiring process. As a result, it helps to save a lot of time and enhance transparency. For instance, once a candidate applies for a position within your organization, you can instantly direct him to a specific test. Thus, if a person uses for the post of a graphic designer, you can redirect him to the relevant teats that will help you assess the candidate.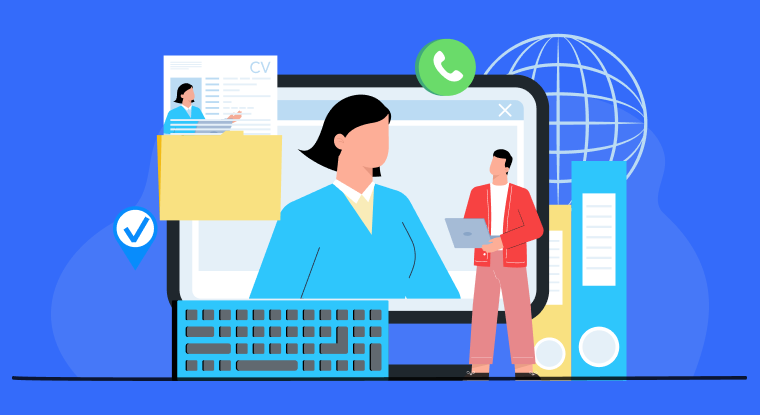 5. Distant Recruitment
Carrying out in-person recruitment may be a tiring process. It consumes a lot of time and effort to hire a few candidates, this assessment tool benefits will help to find the right one. In addition, the HR team of your company has to spend an entire day choosing a handful of employees. However, with the help of a video assessment tool, you can carry out remote recruitment from the comfort of your office. When choosing a suitable talent for a job, these tools open up the world for you.
6. Have a Mixed Bag of Talents
Online assessment tools help get rid of personal prejudices when it comes to choosing suitable candidates for a job. You can overcome your personal biases by selecting candidates based on their abilities. As a result, this will enhance the possibility of having a mixed bag of talents in your organization.
7. Opt For High-Quality Recruitment
Some of the top virtual assessment tools help you more efficiently and accurately evaluate job candidates based on their abilities. In addition, these tools allow you to run a wide range of tests. As a result, you get a better opportunity to gauge your candidates based on the needs of different job posts.
NinjaInterview
NinjaInterview is an intelligent virtual interview software that allows recruiters to hire some of the best talents for their organization from around the globe. In addition, it helps to reduce your hiring time by more than 50% with its several powerful features.
NinjaInterview comes with built-in coding assessments in 60 different computer languages, such as Javascript, Python, and Java and also it provides several assessment tool benefits. The recruitment software also allows you to integrate your ATS with the tool. Some of the features of NinjaInterview are:
Unlimited questions
Assessment management
Candidate management
Session recording
ATS integration
Customized tests
Surveys and feedback
Conclusion
Gone are the days when most organizations followed in-person interviews. Today, different industries opt for online assessment tools to hire new talents for their companies. This software helps recruiters streamline their hiring process and allows candidates to get proper feedback on time. Thus, it offers a win-win situation for all.
One of the popular virtual recruitment tools is NinjaInterview. It comprises multiple features that make it suitable for all types of industries and multi-sized companies. NinjaInterview is developed by 500apps. It is one of the fastest-growing companies with more than 39 different software to cater to the needs of various departments within an organization. In addition, 500apps provides more than 200 integrations with some of the finest tools in the market.
What Makes the Best Interview Assesment Tool?
#1
Hire faster by 50% with one-way video interviews
#2
Choose built-in coding assessments in Python, Java, .NET and 60+ languages
#3
Boost the screening and hiring process with autograding
#4
Evaluate candidates collectively from unlimited responses for multiple profiles
#5
Connect with built-in ATS like RecruitHire to speed up the shortlisting of candidates
#6
Share the link for assessments directly through emails
#7
Use 70+ pre-built screening questions for Quantitative, Verbal, Psychometric, and other types of assessments
#8
Integrate with ATS tool like built-in RecruitHire
#9
Unbelievable pricing - the lowest you will ever find
#10
Everything your business needs - 50 apps, 24/5 support and 99.95% uptime
Join the SaaS Revolution
All-in-One Suite of 50 apps

Unbelievable pricing - ₹999/user

24/5 Chat, Phone and Email Support