Impact of Video Interviewing on Recruitment in the Modern Age
Online video interviewing software has proved to be a boon in disguise for recruiters. It helps them save money and time and get effective results quickly. In addition, the NinjaInterview software has also contributed to improving the recruitment process.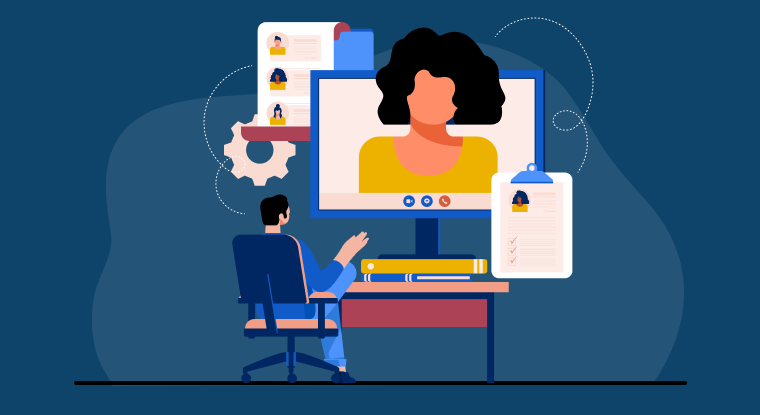 As stated by a recent survey, almost 60% of companies have started conducting video interviews, and there is no reason for this percentage to drop in the coming days. The benefits of using interview software to hire new candidates are apparent. Recruiters can save, enhance productivity, reduce traveling expenses, and interview more job applicants in less time.
The video interviewing platform also eliminates any scheduling conflicts between candidates and recruiters. Of course, such conflicts are bound to happen if the two parties are separated by time zones, tight schedules, and oceans. Nonetheless, many people wonder whether the virtual interview is indeed helping recruiters hire the best talents. It is time you find out the truth.
Impact of Video Interviewing
Everybody would admit that there is a difference between talking to someone face-to-face and via video conference software. People would also acknowledge that judging someone based on a recorded video discussion and a face-to-face discussion is different. Something changes when you introduce technology between two or more people discussing a topic. Here are some simple ways an online interview tool may impact modern recruitment.
1. Perceived Distance May Affect Candidate Evaluation
Perceived distance is related to psychological distance. The perceived space may grow with lower degrees of interactivity. In other words, people may interpret data based on theory rather than the prevailing situation due to perceived distance. You may talk about it from the recruitment perspective. For example, when a candidate performs poorly during an interview, the recruiter may think that the prevailing situation may be the cause. In other words, the stress and excitement may cause the candidate to perform poorly.
However, when the same interview is conducted via recruitment software, recruiters may blame the candidate's lack of knowledge and skills for poor performance at the interview. In short, once the psychological distance increases, recruiters become more critical in judging candidates.
2. Pass Better Judgements
Video interviewing involves the use of video recording technology. In other words, it is a one-way interviewing method. This form of interview lacks a critical aspect of communication – the ability to provide prompt feedback. How will that impact the overall judgments and ratings?
According to a recent survey, rating job candidates using a pre-recorded interviewing method is much simpler than rating them in a face-to-face interview. The reason behind this is the presence of multiple influential factors during an in-person interview. These factors may not allow the recruiter to focus entirely on the candidate and his replies to questions.
3. Outsmarting the Human Mind Is Better
During a face-to-face interview, it takes a high degree of awareness, self-control, and attention to maintain a formal conversion on its track. According to social psychologists, the decrease in concentration is due to ego depletion. This decrease will increase during face-to-face interviews due to several situational factors.
Thus, remaining focused on a discussion topic is impossible for recruiters and candidates. However, if the cognitive load of the human brain can be decreased, staying focused on a topic for a longer duration is possible. This is where the video assessment tool jumps into the picture. Video can assist in reducing the cognitive load of the brain.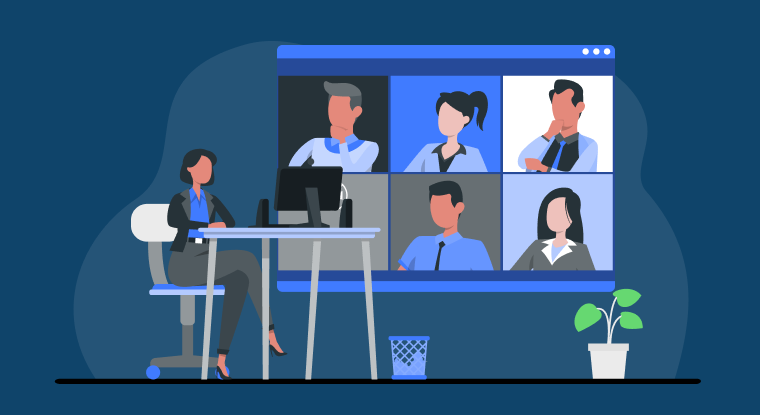 Advantages of Video Interviewing
Integrating video interviewing into your recruitment programs can save you time and money. It can also reduce the possibility of losing some of the top talents to competitors. In short, the advantages of using video interview software are plenty. However, the trick lies in choosing the most suitable software to fulfill your company's needs. Here are some of the advantages of video interviewing candidates.
Save Time in Hiring Fresh Minds
Conducting a face-to-face interview takes a lot of time. By the end of the process, recruiters and candidates feel exhausted. However, video interviewing candidates allows you to schedule interviews faster with candidates who are not from your city or town, are unable to attend in-person interviews, or show great promise.
In-person interviews may involve traveling costs. For example, there may be times when you may have to travel to some other city or country. Sometimes, you may also have to pay candidates to travel to your office for an interview. If you use a video interview platform, you can easily avoid such traveling costs. You can interview on video, and job applicants can sit for the interview from their homes.
NinjaInterview
NinjaInterview is a top-rated interview tool suitable for different organizations. It is made in a way that helps recruiters streamline their hiring process and save more than 50% of their recruitment time. Several types of assessments are built-in the NinjaInterview software that lets you screen job applicants more closely and accurately. With the help of the different types of evaluations, recruiters can choose the right candidate for a job.
There are numerous features in NinjaInterview. However, one of its vital elements is its auto-evaluation feature. This feature can help recruiters optimize their recruitment process and screen candidates properly. Auto-evaluation also ensures that candidates do not have to wait until the end of the day to get results.
Conclusion
With the introduction of online recruitment platforms, things have become much more straightforward for recruiters. They no longer feel the pressure when they have to recruit a large group of candidates. Recruiters can also save time and money while screening different candidates for a job. There are different types of video interviewing tools in the market. Although they work similarly, their features may vary. Thus, choosing the right software is the key to success.
NinjaInterview, one of the leading online hiring platforms, has quickly gained the trust of its users. It is loaded with different features and benefits recruiters and candidates alike. NinjaInterview is developed by 500apps, a leader in software development. The company has a suite of more than 39 applications suitable for organizations in every industry.
What Makes the Best Interview Assesment Tool?
#1
Hire faster by 50% with one-way video interviews
#2
Choose built-in coding assessments in Python, Java, .NET and 60+ languages
#3
Boost the screening and hiring process with autograding
#4
Evaluate candidates collectively from unlimited responses for multiple profiles
#5
Connect with built-in ATS like RecruitHire to speed up the shortlisting of candidates
#6
Share the link for assessments directly through emails
#7
Use 70+ pre-built screening questions for Quantitative, Verbal, Psychometric, and other types of assessments
#8
Integrate with ATS tool like built-in RecruitHire
#9
Unbelievable pricing - the lowest you will ever find
#10
Everything your business needs - 50 apps, 24/5 support and 99.95% uptime
Join the SaaS Revolution
All-in-One Suite of 50 apps

Unbelievable pricing - ₹999/user

24/5 Chat, Phone and Email Support