Interview Software - Hire the Right Candidate With NinjaInterview
NinjaInterview software is the best interview software for modern-day business. This guide will show you all you need to know about NinjaInterview and how your company can enjoy its benefits.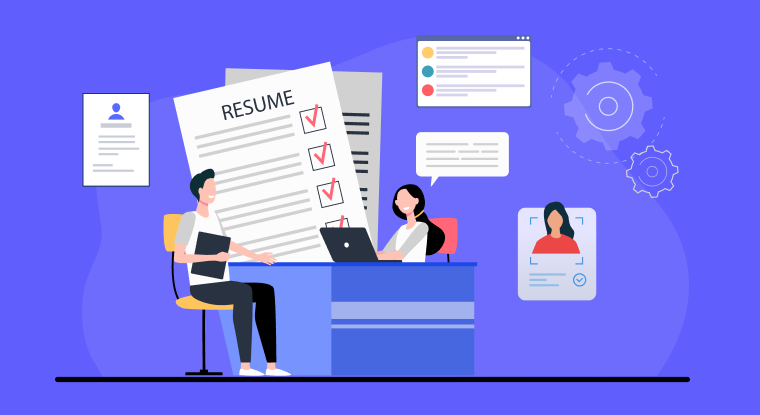 Introducing Interview Software - NinjaInterview
NinjaInterview is a recruitment software that is used in the hiring process of companies. This tool makes it easy to set up virtual interviews. It helps organizations choose the best candidates suitable for their company. This recruitment tool incorporates the use of various assessment structures to evaluate their skills.
NinjaInterview is an interview tool that makes video interviews very organized as it can help companies organize questions into categories and subcategories. NinjaInterview is a unique interview software that maximizes its automatic evaluation feature. The automatic evaluation feature helps companies optimize the hiring process. NinjaInterview helps improve the efficiency of its user by making the recruitment process flexible via other tools like the one-way video interview and submission of portfolios.
To get the best of NinjaInterview, visit NinjaInterview and browse through the most preferred options.
Process of Hiring the Right Candidate
Choosing a candidate for a job post is not just something to be done with levity. Careful consideration is put into the process. From drafting the selection plan to the employment of staff, different steps are taken to ensure that the selection process is meticulous.
If as an employer or HR personnel, you are looking to get the best knowledge of the hiring process, this guide will take you through five steps in the selection of the right candidate for your organization. The processes are listed below:
Application
Background check
Assessment test
Reference check

Screening call
1. Application
This is the most important part of the hiring stage. This is the stage where the company or the HR personnel post job advertisements and wait for applicants that are qualified and interested. Posting job applications can be used as a means to select the right candidate for your company. This can be achieved by asking questions specific to the work-related areas the candidates are applying for.
2. Resume Screening
This process of selection is practical. Applicants will respond to a job advertisement whether they are qualified or not. This stage is important because it helps you filter the unqualified candidates and saves you the time of screening them. When hiring, you need candidates that have some form of experience in the areas of job advertisements posted. An applicant tracking system helps you categorize candidates into the suitable positions which they can fill.
3. Background Check
Running a background check on your candidates ensures that the applicants do not pose any threat to your company. These background checks help in verifying the information that candidates put on their resumes. Most times, employers look out for health records, criminal records, drug tests, credit reports, and driving records. These checks help makes sure that the company employs stable and sane people
4. Assessment Test
The assessment test is important to strictly scrutinize the qualified candidates after candidates have been sorted into their various categories. This assessment can be in the form of a written, online, practical, or aptitude test. You can use advanced assessment tool like NinjaInterview to assess better.
5. Reference Check
The reference check is a sure way to make sure you are getting the best candidates. This is important because you get feedback on candidates' previous performance and their behavior in their previous company. You can do a reference check by asking the applicants to provide the contacts of their previous employer and asking these companies personally.
Once you have gone through the whole selection process and picked the suitable candidates, it is now time to inform the candidate about their employment and when to resume in the organization.
How NinjaInterview Can Help You Find the Best Talent?
Finding the best talent might be difficult but with an interview tool like NinjaInterview, getting the best client is just a walk in the park. Here is how NinjaInterview can help you get the best talent. NinjaInterview is a top online interview tool that helps its users select candidates based on their performance. This interview tool makes it easy to find out information about candidates, this is made possible by the dashboard that displays the information of each candidate according to how they have performed. You get to track the candidate's success to see if they meet up with your expectations as their employer
This interview tool allows recruiters to create an assessment test for their candidates. The roles NinjaInterview helps you create are limitless. This interview software helps you grade your candidates without the fear of missing out on top talents. These tests range from verbal reasoning, logical reasoning aptitude, and quantitative reasoning. Each of these tests shows the strength of each candidate's intellectual strengths and weaknesses in these areas. NinjaInterview is a video interview platform that also allows an organization to set up a domain name. This domain is where all interview applicant information is stored while they take the assessment test.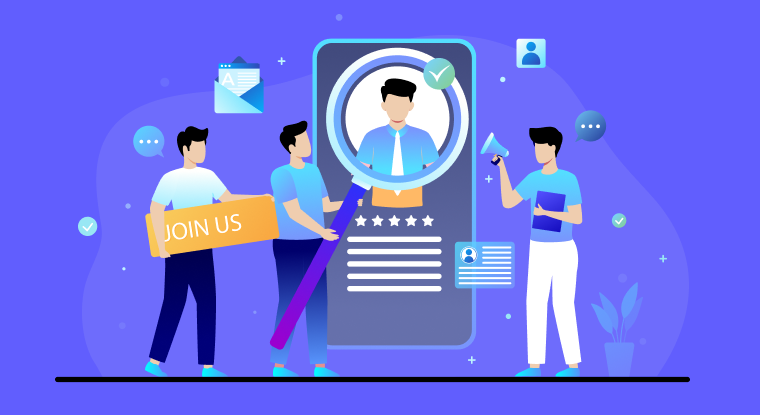 Benefits of Using NinjaInterview to Interview Candidates
Here are some of the benefits of using NinjaInterview recruitment software in your organization:
1. Saves Your Organization Time
A lot of time and effort is usually channeled into organizing physical interviews for job applicants. NinjaInterview software helps you cut down the unnecessary time in doing this with video interviewing. As an organization, you get to use your time more efficiently in organizing virtual interview for your applicant.
2. Reduces the Cost of Hiring
With NinjaInterview, the cost of the interview is reduced to the barest minimum for both the employer and potential employee. The need for job applicants to spend on transportation is no longer necessary while for the organization, it helps reduce the rate of cost per hire. This helps your organization save more money per candidate.
3. Perfect for Remote Work Systems
The NinjaInterview software makes it easy for a recruiter to schedule an interview without the need of being physically present in the office. This helps with convenience for the HR personnel.
4. Excellent applicants experience Ninjaintyerview recruitment software helps your organization create a professional outlook of your company to potential employees. The applicants have a good impression of how your company operates and this helps with attracting top-quality candidates to your company.
Conclusion
When selecting interview software for your company. It is prudent to consider the needs of your company in terms of finance and efficiency. This is why the NinjaInterview software by 500apps is the best bet for companies and organizations looking to get the best candidates.
What Makes the Best Interview Assesment Tool?
#1
Hire faster by 50% with one-way video interviews
#2
Choose built-in coding assessments in Python, Java, .NET and 60+ languages
#3
Boost the screening and hiring process with autograding
#4
Evaluate candidates collectively from unlimited responses for multiple profiles
#5
Connect with built-in ATS like RecruitHire to speed up the shortlisting of candidates
#6
Share the link for assessments directly through emails
#7
Use 70+ pre-built screening questions for Quantitative, Verbal, Psychometric, and other types of assessments
#8
Integrate with ATS tool like built-in RecruitHire
#9
Unbelievable pricing - the lowest you will ever find
#10
Everything your business needs - 50 apps, 24/5 support and 99.95% uptime
Join the SaaS Revolution
All-in-One Suite of 50 apps

Unbelievable pricing - ₹999/user

24/5 Chat, Phone and Email Support