5 Best Assessment Tools for Your Organization in 2022
With the help of a top-quality talent assessment tool, your organizational hiring process can become as effortless as possible. NinjaInterview, developed by 500apps, helps streamline your recruitment process better than it already is.
Recruiting a large number of employees can be a tiring job, especially for the HR department. If you run a large organization, you will naturally need more people to work for you. In that case, your HR team has to process numerous applications daily and choose the best talent available at your disposal. Going through each application and segregating them according to requirements will take a long time. Thus, the best solution for this tedious job is to use a talent assessment tool.
Top 5 Best Assessment Tools in 2022
A talent assessment tool provides crucial insights to your HR team of job applicants. It also helps your recruitment team to improve its overall talent decision-making process. In short, it is a valuable tool that saves you a lot of time in the entire hiring process. As a result, you can quickly find the best possible talent for your job vacancy in your company without spending a lot of effort in the process.
Benefits of a Good Quality Talent Assessment Tool
There are various types of best assessment tools in the market. These tools have been a crucial part of different promotional and hiring processes for ages. Some talent assessment tools are made to cater to the needs of small-sized companies, whereas some are made to fulfill the needs of mid to large-scale companies. There are three primary benefits of using such a tool.
With the help of a good quality talent interview tool, companies can boost their overall business performance. It helps to reduce attrition rates and increase sales. These tools also help to enhance performance and extend tenure.

Talent assessment tools can help improve candidate experience with an engaging and quick hiring process.

These tools can also boost your company's hiring efficiency. It enables you to understand your metrics and sort out your talent strategies.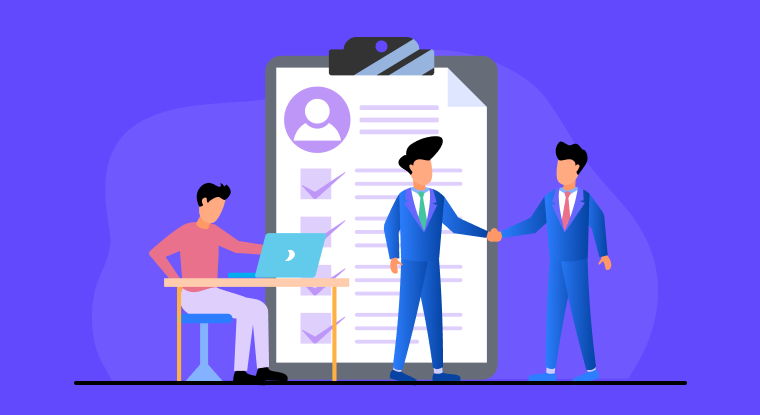 Top 5 Assessment Software in 2022
Here are 5 of the best assessment tools suitable for companies of different sizes.
NinjaInterview
With the help of NinjaInterview, you can customize your applicant assessment process to get a complete picture of an applicant's experience and skills. In addition, NinjaInterview is designed by 500apps in such a way that it helps you improve your qualifying and screening processes consistently. Thus, managing candidates for any available job vacancy in your organization becomes more straightforward and efficient.
Apart from optimizing your hiring process and saving time for your company, there are several valuable features of NinjaInterview that you may use for your benefit. Some of these benefits are:
Video assessments
Online aptitude test
Candidate management
Customized tests
Automatic grading
Coding assessments
VidCruiter
You can use VidCruiter as a complete recruitment solution for your company. It has features and tools for testing, screening, interviews, and reference checks. In addition, you have the leverage of choosing individual modules and purchasing them separately or purchasing the complete recruit suite. This includes applicant tracking, video interviewing, scheduling, and skills assessments.
VidCruiter lets your HR team test individual applicants' hard skills (language, math, and technology) and soft skills (behavioral and judgment). Some of the features of VidCruiter are:
Supports mobile recruiting
Multilingual recruitment made possible
Pre-recorded interview
Predictive Index
Are you looking for a talent assessment tool that can give you more than mere help with face-to-face and virtual hiring? Then, Predictive Index will be the interview software for your organization. This interview tool has been designed to help you with recruiting, candidate management, talent acquisition strategy, and employee engagement.
The overall cognitive skills and behavioral assessments by Predictive Index help your HR team get all the power to choose the right talent easily. The tool is best suited for companies and consultants of all sizes.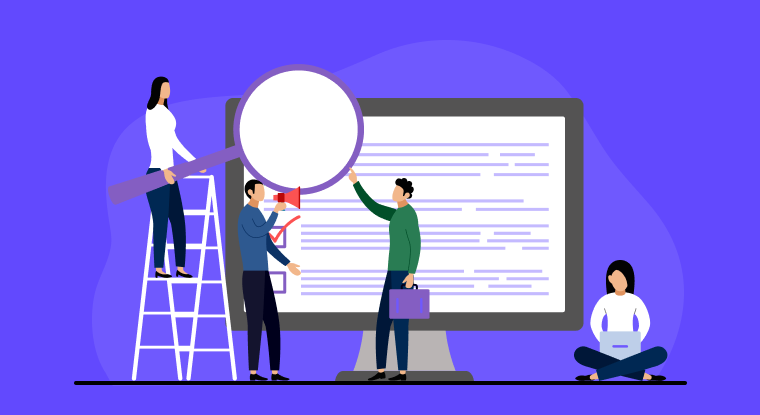 Pymetrics
This is one talent assessment management tool that uses artificial intelligence to scrutinize and manage applicants. Pymetrics uses a special algorithm that creates the perfect persona for each job vacancy. Accordingly, the tool decides all possible tests a job applicant must pass.
Interestingly, Pymetrics uses a variety of exercises and games to get an insight into a job applicant's cognitive abilities, risk aversion, and behavioral characteristics. It uses similar criteria to map all of your company's best employees. As a result, it helps your team of recruiters match job applicants with suitable roles within the company.
Vervoe
Your hiring team can make the right recruitment decisions by using Vervoe. The tool is an artificial intelligence-powered solution to rank job applicants and grade personalized tests based on individual job-related skills. As a result, Vervoe is one of the most compelling and intuitive ways to manage and build your assessments.
The tool includes an online interview, skills tests, and coding assessments. Vervoe is suitable for individuals and startups. However, it can also cater to the needs of fast-growing and large-scale companies.
Conclusion
Finding the right candidate for a job with the right skills and experience can be more tedious than you can imagine. However, if you can manage to find such a candidate, it can lead to less attrition and more organizational success. It is needless to say that recruiting is a time-consuming process. Nonetheless, with the right talent assessment tool, the hiring process can get much smoother and faster for your recruitment team. In addition, it can help you gain confidence in your hiring and screening efforts.
NinjaInterview, one of the fastest-growing talent assessment tools, is packed with all the necessary features to help smoothen your hiring process. As a result, more and more organizations are implementing the tool in their recruitment process to simplify their hiring team. It is developed by 500apps, which is one of the leading developers of more than 39 apps suitable for your entire organizational needs. In addition, the company offers 24/5 phone, email, and chat support with a global uptime of 99.5%.
What Makes the Best Interview Assesment Tool?
#1
Hire faster by 50% with one-way video interviews
#2
Choose built-in coding assessments in Python, Java, .NET and 60+ languages
#3
Boost the screening and hiring process with autograding
#4
Evaluate candidates collectively from unlimited responses for multiple profiles
#5
Connect with built-in ATS like RecruitHire to speed up the shortlisting of candidates
#6
Share the link for assessments directly through emails
#7
Use 70+ pre-built screening questions for Quantitative, Verbal, Psychometric, and other types of assessments
#8
Integrate with ATS tool like built-in RecruitHire
#9
Unbelievable pricing - the lowest you will ever find
#10
Everything your business needs - 50 apps, 24/5 support and 99.95% uptime
Join the SaaS Revolution
All-in-One Suite of 50 apps

Unbelievable pricing - ₹999/user

24/5 Chat, Phone and Email Support