10 More Features to Look for an Excellent Recruitment Software
When looking for recruitment software, the software's main features should help you decide whether the platform fits your business. Some of the best features to look for are unlimited questions, reports, scheduling, and more.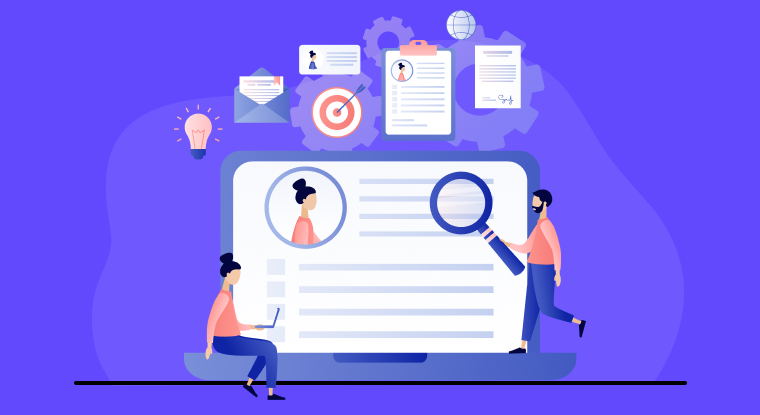 Incorporating video interviewing into your company's talent acquisition process can save you time and money. It also aids to reduce the risk of losing top talent to your rivals. Thousands of companies use video recruitment software for interviewing candidates. The hiring process is faster, more convenient, and more affordable. What's more, video interviewing tools open doors for many candidates to apply for open positions, which increases the likelihood of finding skilled individuals from anywhere. So, it's not surprising that contemporary online interviews are quickly replacing outdated conventional interviewing processes like face-to-face and phone interviews.
About Recruitment Software
Video recruitment software is quickly gaining recognition as the best way to interview people for open jobs. More and more companies are going in the digital direction. Therefore, as most firms strive to automate most processes, conducting virtual interviews has been the in-thing. The high demand for online video interviews has also led to a surge in recruitment tools that offer unique features to hold such interviews.
A video interview platform is software that uses video technology as the main means of communication between parties in different geographical locations. Employers can use this tool to conduct interviews without meeting applicants in person. The type of video interview varies since an employer can ask for a live video or a pre-recorded interview.
1. Live Interviews
A live interview is akin to a virtual meeting where you engage with the other party in real-time. Recruiters can take advantage of standardized ratings and guides within the tool to assess candidates. The recruitment software should also allow applicants and employers to choose an appropriate time to hold the interview. This creates a sense of convenience for both the employer and the candidates.
2. Pre-Recorded Interviews
Pre-recorded or on-demand interviews don't happen in real-time. Candidates are required to answer predetermined questions and record their responses for the employer to evaluate. Hiring teams stand to gain from a one-way video interview tool since it prevents scheduling conflicts, reduces hiring time, increases reach, and builds a talent pool for the future.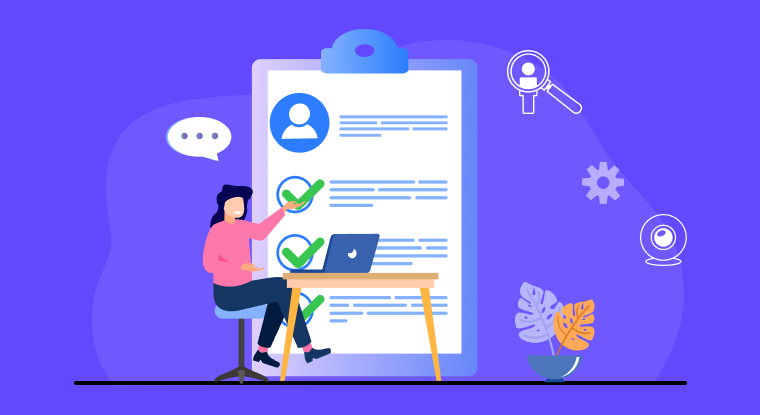 You may have guessed that a video assessment tool can be quite beneficial to your organization. Well, it is! Some of the perks you can achieve include:
3. Reduce Time to Hire
Most candidates give up on the application process when they know that a company takes longer than is required to hire individuals. The truth is that traditional hiring techniques are lengthy and time-consuming. However, virtual interviews are much faster and more cost-effective. Candidates don't need to travel to participate in the interviews. All they need is to sign up and schedule the interviews at their convenient time.
4. Build Your Brand
Online interviews will also build your brand's image. Applicants will be more interested in sending in their applications when they know you have a smooth application process. By building interest in the job market, you're more likely to appeal to a skilled audience to meet your company's hiring demands.
5. Streamline In-Demand Positions
When you don't have time to interview candidates for high-volume positions in your company, recruitment software can be handy. The software allows you to review pre-recorded interviews on your own time. You don't have to schedule interviews when you know you don't have time for phone screens. So, a virtual interview tool gives you maximum flexibility to assess applicants when you can.
6. Increased Collaboration
A video interviewing solution has powerful features that allow recruiting teams to collaborate effectively during the recruitment process. Working together helps to ensure informed decisions are made to hire skilled individuals for the job. HR managers can view, add notes, and track video interviews. Comparisons can be made, and final decisions on the suitable applicants to proceed to the next level. So, an online interview tool takes the pressure off the hiring and recruiting of individuals since they can make decisions as a team.
With these advantages in mind, buying recruitment software makes sense. There are hundreds of options to choose from online. While this might seem like an advantage, selecting the best platform is daunting for most newbies. To help you get started, you should choose a recruitment solution by looking for the following features.
10 Excellent Features to Have in Recruitment Software
Here are 10 excellent features of why recruitment software is essential for modern hiring:
1. Unlimited Questions
You will want diverse questions to assess your applicants' skills and qualifications. Therefore, you should consider an assessment tool that has many questions for you to choose from. The questions should be varied so that candidates can read or hear the questions. Candidates should customize this option to ensure they find it easy to focus on answering the questions in the best way possible.
2. Scheduling
The scheduling feature is an indispensable aspect of any good recruitment software. HR may have to spend countless hours scheduling interviews and screening resumes to determine the right applicants to work with. This is especially true when handling many applicants.
If a conflict arises in the scheduling process, this can significantly affect the recruitment process. The appointment scheduling system can prevent this. It allows the hiring team to pick candidates to interview more effectively without scanning through conversations or waiting for applicants to respond to interview requests. So, it's worth checking whether a tool has a scheduling feature.
3. Reports and Analytics
Reports and analytics feature is often overlooked, but they can transform the hiring process significantly. Through this feature, the hiring team can gain a deeper insight into the recruitment process and make informed decisions. They can accurately predict whether candidates are suitable for specific job positions. In turn, this can help to speed up the hiring process.
4. ATS Integration
An online interview tool should allow for ATS integration. The software should be integrated with your applicant tracking system (ATS), enabling you to enhance the hiring process by automating tasks like CV screening, candidate communication, job postings, and more. ATS integration guarantees that nothing goes unnoticed in the hiring process, especially if it's something related to the applicants. For instance, you can quickly filter out less qualified candidates and focus more on those meeting your set qualifications.
5. Video Resumes
Your hiring team will also find it easy to scan video resumes before the actual interview. Essentially, video resumes are a quick preview of the applicants' personalities, charisma, and communication skills. This feature helps HR make quick assessments and prioritize candidates depending on their performance. As a result, this also helps to increase the chances of getting quality hires.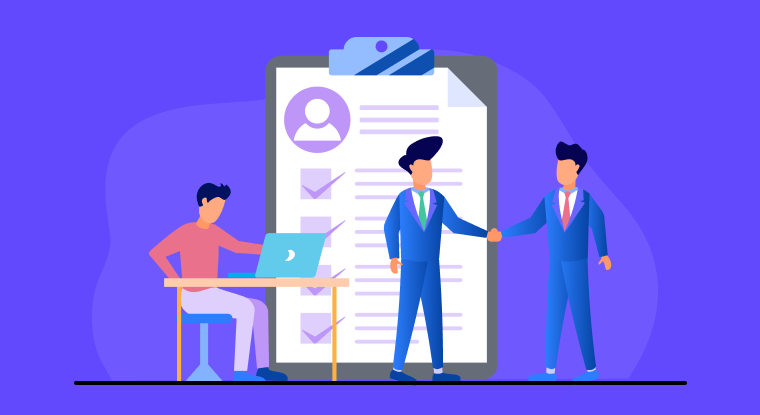 6. Form Submission
Applicants shouldn't have to go through a lengthy paperwork process if they can submit their details online. Some interview tools have a form designer feature. This feature allows candidates to submit their details before, during, or after the video interview. The feature simplifies the application process, ensuring candidates aren't frustrated with a tiresome and boring process.
7. Notifications
It's essential to have recruitment software that sends automated notifications and reminders to applicants, reminding them to complete their application forms or schedule an interview. You don't want to do these processes manually. So, it's an essential feature not to overlook.
8. Surveys and Feedback
You might be interested in conducting surveys and getting feedback from your applicants. Getting this data from your candidates can help you improve your hiring and recruiting process. If this is what you want, you should look for recruitment software with surveys and feedback features that can be customized to suit your candidates' preferences. Another useful online tool to consider is a QR code maker, which allows you to quickly and easily generate QR codes that can be used for a variety of purposes, such as linking to online resources or sharing contact information.
9. Customized Tests
You may also think about personalizing your approach to attract suitable candidates. Customized tests will confirm that you only hire applicants that meet the specific qualifications. Whether you want to create a questionnaire on your own or simply use predesigned interview questions, a good tool should facilitate this.
A rich library of questions will save time since you only need to choose specific questions matching the assessment criteria. You should be able to sort the questions, so applicants have a unique order of questions. This leads to better hires since no two applicants can copy answers from each other when sitting for the same interview.
10. Email's
Since you may have to communicate with your candidates through email, you should settle for a tool with customizable emails. Communication is key to keeping your candidates in the loop about their application progress. Therefore, you should send multiple emails at different recruitment stages with only a few clicks.
Conclusion
Choosing the best recruitment software is arduous, especially when you don't know what to look for. Luckily, we've listed the most crucial features a video interviewing tool should have. These features should help you narrow down your search to only a few. To save you from the trouble of trying one software after another, consider investing in NinjaInterview by 500apps. This virtual interview software has all the listed features and more.
What Makes the Best Interview Assesment Tool?
#1
Hire faster by 50% with one-way video interviews
#2
Choose built-in coding assessments in Python, Java, .NET and 60+ languages
#3
Boost the screening and hiring process with autograding
#4
Evaluate candidates collectively from unlimited responses for multiple profiles
#5
Connect with built-in ATS like RecruitHire to speed up the shortlisting of candidates
#6
Share the link for assessments directly through emails
#7
Use 70+ pre-built screening questions for Quantitative, Verbal, Psychometric, and other types of assessments
#8
Integrate with ATS tool like built-in RecruitHire
#9
Unbelievable pricing - the lowest you will ever find
#10
Everything your business needs - 50 apps, 24/5 support and 99.95% uptime
Join the SaaS Revolution
All-in-One Suite of 50 apps

Unbelievable pricing - ₹999/user

24/5 Chat, Phone and Email Support