Ultimate Guide to Recruitment Software: Things Recruiters Should Know
Recruitment software has simplified the hiring process for companies of different sizes. One of the best hiring tools is NinjaInterview, developed by 500apps. The software is loaded with all the features needed to hire fresh minds for a job.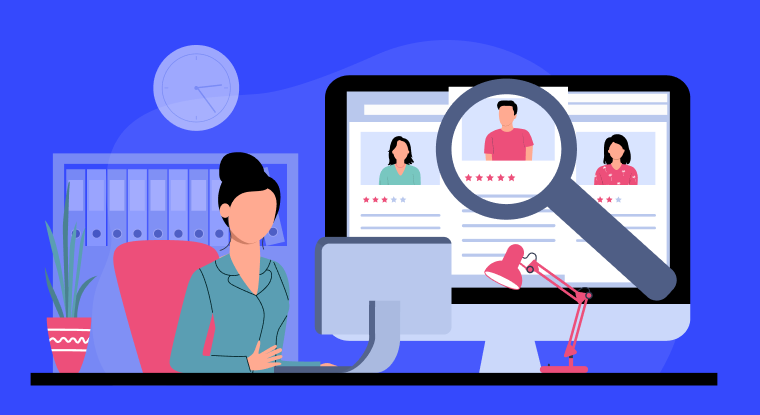 Introduction of Recruitment Software
There was a time when a company's hiring department used to manually carry out all the different aspects of a recruitment process. Unfortunately, this used to consume a lot of time, effort, and energy. Sometimes, job applicants had to wait for days before they could get feedback from the hiring team. Thankfully, things improved significantly with the introduction of recruitment tools and software.
It will not be wrong to say that various types of recruitment software have become an indispensable part of the hiring process. Talent acquisition and hiring professionals use a good quality online interview tool to simplify their hiring process. With the introduction of recruitment software, productivity in organizations has increased. Companies have also maintained a consistent and quality output throughout their daily operations.
What Is Recruitment Software?
To keep it short, interview software or recruitment software is a tool that uses artificial intelligence (AI) and technology to improve and simplify the entire hiring process. As a result, it helps your recruitment team conduct a virtual interview and screen resumes, source some of the top talents, and ease collaboration between all the involved parties.
With the help of virtual hiring software or recruitment software, companies of different sizes can automate their hiring processes. In turn, this will save their energy, time, and effort. For example, a video interview platform is designed in such a way that it helps to contact and engage various job seekers and recruiters. As a result, it makes it very simple for hiring managers to choose the best applicant for a job post.
Recruitment software helps to quicken the different sourcing steps by helping hiring managers carry out their recruitment process with minimal effort. Finally, video interviewing software allows a company to grow with time and climb the success ladder effortlessly.
Advantages of Using Recruitment Software
Every year, the hiring manager's workload is becoming more and more challenging. Unlike popular beliefs, the HR team of an organization needs all the help possible to carry out their job flawlessly. With proper support, the HR team can also help an organization grow in number.
Using top-quality recruitment software will allow recruiters to save several hours of their precious time, which is otherwise consumed by hiring the right candidate for a job. On the other hand, such a tool will also help them reach out to more candidates than ever with proper applicant tracking. Here are some of the advantages of using recruitment software.
Reduces tedious tasks and saves effort and time in the process.
Allows collaboration and communication to be more coherent.
Improves the experience of candidates and hiring managers.
It boosts the work productivity of the HR team.
It helps you find the best possible candidate for a job faster.
Recruitment software enhances your social reach through social media integration.
Allows you to use the software from any location and at any time.
Who Can Use A Recruitment Software?
Most of you may wonder about the right person to use recruitment software. Some of you may think such a tool is made for the HR team of an organization and nobody else. Contrary to your beliefs, anybody who needs to hire people for a job can use a hiring tool, whether you are a recruitment agency, hiring manager, or talent acquisition professional. Such a tool will speed up the work process and ensure consistent quality.
Many people can use recruitment software. However, it would help if you chose a suitable tool per your needs. Here is a list of possible users of such a hiring tool.
1. Hiring Manager
The hiring managers of a company are the ones that work closely with recruiters. These managers make the final decision when choosing a candidate for a job. A hiring manager would use an advanced recruitment tool that would allow him to collaborate with various recruiters, such as candidate assessment tools and screening tools.
2. Small Business Entrepreneurs
Many small business owners lack the resources to hire a specialized recruitment team. However, there is nothing to worry about if you also fall under the same category of business people. You can easily hire people for your company by using a recruitment tool. Several types of recruitment software in the market can help small business owners maximize their profits and boost their overall sales.
3. Human Resource Management
The HR department of a company uses human resources management systems that can assist them in fulfilling their key responsibilities. These include screening resumes, sourcing candidates, payroll, and accounting, to name a few. Some tools include career page builder, ATS, etc.
4. Recruitment Agency
There are numerous recruitment agencies in the market, and staying at the top of the competition f not easy for such an agency. If you wish to be the best recruitment agency, then you need to utilize different types of hiring tools. It will be a good thing to use tools that come with crm or customer relationship management capabilities. It will help track and manage possible clients and build relationships with the existing ones.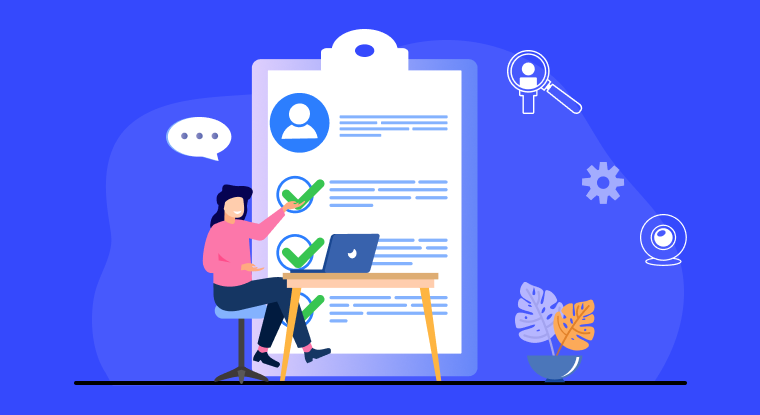 Categories of Recruitment Software
There are numerous recruitment tools in the market. Although these tools are made to help simplify the recruitment process, there are various categories of such tools. Thus, it is always suggested to choose the right hiring software based on your needs. Here are the primary types of recruitment software.
Candidate Engagement Software
Recruitment software that falls under this category assists in managing communication between the candidates and recruiters. As a result, it helps to streamline setting up interviews, phone screens, skill tests, etc.
Hiring Software
Recruitment tools that fall under this category help transition new recruits from the hiring stage to the onboarding stage.
Sourcing Software
Recruitment software under this category helps the HR team find appropriate candidates, including passive ones. However, when the hiring process continues, these candidates may not be looking for a job.
Selection Software
The hiring tools that fall under the selection software category screen many job applicants to help the hiring team narrow their search and choose suitable candidates without wasting much time.
How to Choose the Best Recruitment Software?
When it comes to choosing the right hiring tool for your organization, chances are that you may get lost in an ocean full of options. Selecting the most suitable recruiting tool is an important riddle to solve.
First, before you choose such a tool to help your HR team, you need to understand what you wish to achieve by using a good quality hiring tool. The challenges the tool will help overcome and how it will help your hiring team in the recruitment process are some things you need to ask yourself before choosing the right software.
Secondly, you need to note the features you need in your recruitment tool. The recruitment tool must integrate with your existing data sources and platforms. These will include your career sites, emails, social media channels, and third-party staffing platforms, to name a few.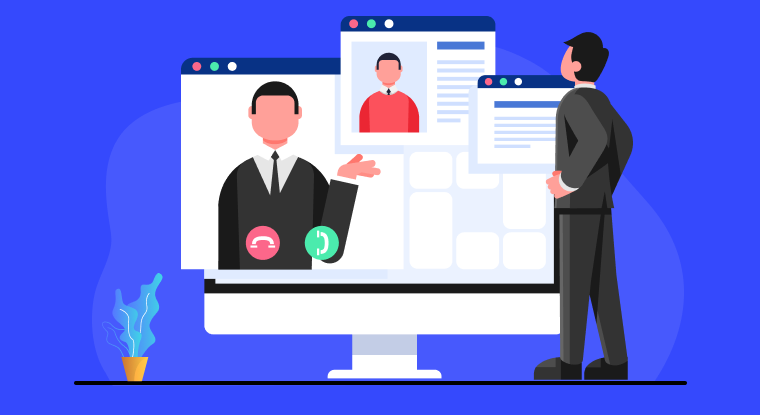 NinjaInterview – The Smartest Virtual Video Interview Software
NinjaInterview is one of the fastest-growing video interview software in the market. It lets you optimize your entire interview process with its range of interview assessment software. As a result, you can save time for your company. This hiring tool offers unlimited coding and video tests to test the skill set of every job applicant effectively.
NinjaInterview by 500apps also allows you to use its reliable auto-evaluation process to gauge the assessments faster than ever. As a result, it quickens the entire hiring process. In addition, it uses the most relevant conditions criteria to grade candidates' responses.
NinjaInterview allows you to integrate the software with your ATS or in-built applicant tracking system, RecruitHire. This hiring tool comes with built-in coding assessments in 60 different programming languages. It also lets you tackle unlimited projects and responses to list multiple candidate profiles and categorize them as per additional job requirements. Some of the features of NinjaInterview are:
Online aptitude testing
Automatic grading
Coding assessments
Candidate management
Customized tests
Unlimited questions
Real-time grading
Personality testing
Candidate connect
Conclusion
It is needless to say that recruitment may easily become a rewarding and fast-paced industry. However, sometimes you may feel that keeping up with the changing trend is more challenging than you ever thought. One of the popular trends in the recruitment industry is recruitment software. Due to the demand for such hiring tools, there are several types in the market. Thus, choosing the right one for your needs is essential for your organization's success. NinjaInterview is one of the most popular recruitment software you will ever come across. It packs in a punch when it comes to the entire recruitment process. With all the necessary features in NinjaInterview, hiring new candidates for a job in your organization will seem like a piece of cake for your recruitment team. The software is developed by 500apps, one of the leaders in software development. The company has more than 39 applications suitable for an organization's needs.
What Makes the Best Interview Assesment Tool?
#1
Hire faster by 50% with one-way video interviews
#2
Choose built-in coding assessments in Python, Java, .NET and 60+ languages
#3
Boost the screening and hiring process with autograding
#4
Evaluate candidates collectively from unlimited responses for multiple profiles
#5
Connect with built-in ATS like RecruitHire to speed up the shortlisting of candidates
#6
Share the link for assessments directly through emails
#7
Use 70+ pre-built screening questions for Quantitative, Verbal, Psychometric, and other types of assessments
#8
Integrate with ATS tool like built-in RecruitHire
#9
Unbelievable pricing - the lowest you will ever find
#10
Everything your business needs - 50 apps, 24/5 support and 99.95% uptime
Join the SaaS Revolution
All-in-One Suite of 50 apps

Unbelievable pricing - ₹999/user

24/5 Chat, Phone and Email Support